Health
Introducing the Career Of Family Nurse Practitioner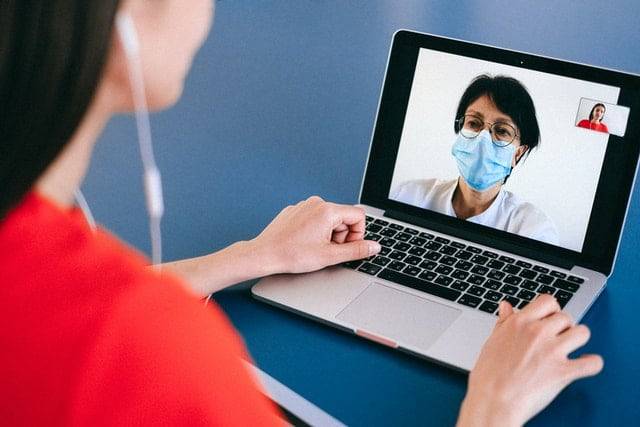 Family nurses are a type of nurse who works exclusively with families in their homes. They typically provide physical, emotional, and educational care for children, the elderly, and the disabled. Although family nurses work primarily with people in private homes, they are also present at hospitals and other medical facilities.
Although this is an emerging field as medicine becomes more person-centered and patients become aware of their own needs for wellness outside of traditional hospital settings, there is increasing demand for family nurses to help maintain health and provide compassionate care to those who would otherwise go without it.
What Does an FNP Do?
A family nurse practitioner (FNP) is a registered nurse who has been board-certified and can assume full responsibility for all aspects of health care for individuals and families in their nursing practice.
They are trained to diagnose, treat, and manage common health problems of individuals, children, and families. The FNP will monitor the client's progress towards goals or wellness.
They also perform physical assessments on patients to determine the presence or absence of diseases or illnesses. These nurses provide individualized treatment plans that take into consideration the patient's physical needs as well as their social and economic circumstances.
Family nurses undergo extensive education and training at two-year colleges and universities before entering the field.
Some schools may require the completion of an associate's degree before applying to their program.
An additional year of training is typically required after graduation on topics including physics and chemistry.
After completing their educational requirements, family nurses must also successfully complete a national certification exam as well as state-specific exams before they are registered as an RN in their home state or in the state in which they wish to work.
Deciding Between a Traditional RN or Non-traditional RN Path
The most obvious difference between a traditional RN and a non-traditional RN is the type of work that each does.
While both types of nurses will complete an initial period of training and education, one will transition into hospital positions, and the other will transition into private home settings.
Additionally, family nurses will be able to provide care in a variety of settings, including nursing homes, assisted living facilities, and private homes for individuals with disabilities or chronic conditions.
Getting Your Nursing License
Registration and licensure are different states by state, as well as by specialty, whether you want to be a family nurse practitioner in Texas or in Alabama.
Some states, such as New Jersey, require nurses to have a nursing license prior to starting work.
Others, such as California, require nurse applicants to complete state-approved training programs before officially becoming licensed RNs.
Regardless of whether you need to be registered prior to entering the workforce or whether you're already employed and have your license within your immediate area of practice, it is vital that you are knowledgeable about the application process and what is required for licensure in your state.
Working as a Family Nurse Practitioner
Family Nurse Practice is a term used to encompass the majority of the nursing tasks that are necessary to provide quality care to those who may not be able to receive it in other settings.
Family nurse practitioners provide the same level of care and attention as traditional nurses, with a much broader scope of responsibilities.
This can include coordinating the medical management, preventative health education, chronic care management plans, and drafting an individualized client-centered care plan.
Finding the Right Position in your Area
Although family nurses built their careers in private, family-oriented settings, many of them can also be found working at hospitals and other care facilities.
Finding employment after completing your training will likely be a combination of personal networking and researching the available job opportunities within your geographic location.
Many employment agencies throughout the country help people find jobs in their area, including those with specific job titles like RN or LPN.
Additionally, potential employers may seek out family nurses through vocational and trade-specific associations as well as through online job posting websites and local newspapers.
Career Advancement As a Family Nurse
For those who take their time to do research, advance in their careers, and remain dedicated to their craft, family nurses may be offered leadership or managerial roles.
Nursing administration is an increasingly popular career path for people seeking higher levels of leadership within healthcare establishments.
Those who are willing to make significant changes to their daily routines can expect to one day advance into positions that offer greater financial rewards, greater job stability, and a wider scope of influence over the hospital or healthcare setting in which they practice.
The Changing Scope of Family Practice
A family nurse practitioner is more than just a new name for a nurse practitioner.
They are fully-licensed nurses who hold a graduate degree and board certification in family relationships, child/adolescent medicine, and all that family practice entails.
From there, they have been trained to work as a family nurse practitioner in their area of nursing specialty.
The family nurse practitioner can be a nurse who has graduated from an accredited nursing degree program and is working as a nurse for hire in a work setting.
The therapeutic family nurse practitioner is another career path often not discussed at length. These individuals can be practitioners who work with children, adolescents, or even vulnerable adults with a mental health diagnosis.
A therapist family nurse practitioner will have the same level of education, training, certification, and licensure that a traditional nurse is required to have as well as the same scope of practice and privileges.
The difference is that, as a family therapist nurse practitioner, the clientele is likely to be a child or adolescent with one of the following diagnoses:
Autism Spectrum Disorder (ASD)
Anxiety Disorders
Attention Deficit Hyperactivity Disorder (ADHD)
Disruptive Behavior Disorders
Learning Disabilities
Oppositional Defiant Disorder (ODD)
Any combination of the above.
Therapeutic family nurse practitioners have full licensure in their state and complete their graduate training at an accredited university in their area of specialty.
Summary
Many primary care physicians recognize the importance of family care, and they often promote the benefits of bringing a family nurse practitioner into their practice.
However, some hospitals and long-term care facilities also currently employ family nurse practitioners in a very limited capacity.