Business
How to increase leads and conversions in E-commerce businesses?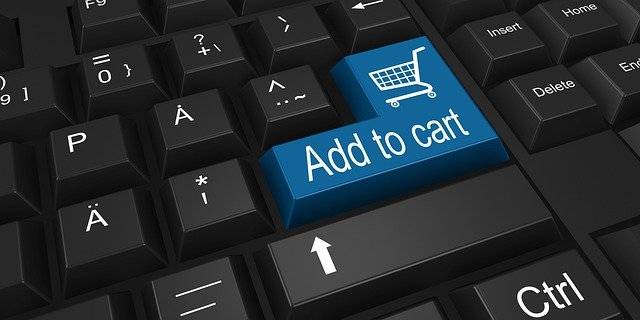 Nowadays, the popularity of e-commerce business is spreading rapidly across the globe. More and more businesses are launching e-commerce websites and mobile apps to sell products and services.
While the variety of e-commerce options is great for customers, it gets challenging for e-commerce businesses to compete in the marketplace.
The E-commerce business is about getting many people to buy products and services. But with so many market competitors, they need to focus on making strategies for drawing customers' attention to their business.
In this article, we will learn about some of the effective tech tips for e-commerce businesses that will assist them in increasing leads and guaranteeing lead conversions.
Tech Tips to increase E-commerce leads and conversions
Improve customer service with cloud telephony
The top priority of every business should always be customer satisfaction. The more a business can satisfy customers, the higher the chances of conversion. So, you need to improve customer service by properly handling the request and queries of customers.
Since businesses give customer service via phone calls in most cases, using cloud telephony instead of traditional telephones is a great way to modernize customer service.
The features of cloud telephony abound. So unlike the Plain Old Telephony Systems (POTS), you won't have to limit yourself to making and managing inbound and outbound phone calls.
It provides the omnichannel capability to seamlessly connect with customers from different communication channels like email, chats, phones, etc.
First of all, a cloud-based ecommerce phone system provides dedicated software to handle business communication. The first thing you'll notice is that you can save customer contacts in an organized fashion.
You can add each unique tag to each contact, call notes and view all the conversations between you and the customer contact. This is a great way to understand what kind of customer you are interacting with to give the best services to that particular contact.
Cloud telephony platforms offer call center and contact center software with Customer Relationship Management(CRM) integration. CRM apps store prospect's data and track their interactions to manage relationships with them for lead conversions.
Engage leads with an interesting newsletter
A newsletter is a simple yet genius technique to increase your business reach. Businesses use newsletters to convey relevant and useful information to their prospects, existing customers, and subscribers.
It assists businesses in regularly keep connecting with customers and prospects by focusing on their interests. This is one of the successful ways to convert leads into buying customers.
Generally, businesses can advertise their products, share company news, provide offers, inform about events, etc., through newsletters.
Newsletters can assist you in developing your customer relationships and providing necessary value to customers. It is an element of your email marketing strategy. According to a report, emails directly influence the purchase decision of 59% of customers.
The newsletter helps build trust with your customers. It allows you to draw customers' attention to your brand values and mission with good storytelling and appealing images.
Attract prospects with a click-to-call widget
You may have seen a phone number at the front and center of e-commerce websites. The phone number is placed in the most noticeable area on the page. Businesses can add click-to-call widgets on their e-commerce websites thanks to some virtual cloud phone service providers.
The click-to-call widget is one of the most intriguing factors attracting customers to contact you directly. When a web visitor clicks on the phone number, he/she can directly make an outbound phone call to the business's customer service where they can query anything.
In some other cases, clicking the phone number prompts visitors to give their details like name and phone number so that the business themselves can give a call-back within a few seconds.
Click-to-call widget is a great benefit for assuring customers of direct human interaction with the business. Also, it allows businesses to collect valuable information about visitors to increase leads.
Outreach and guest posting
Guest blogging on various industry sites is a fantastic method to get your eCommerce website to reach a broader target audience while also generating backlinks to the websites.
To implement an efficient guest blogging strategy, you'll need to search relevant sites via outreach methods related to your business niche.
Guest posting provides several benefits to your own e-commerce website. There is a high possibility that the referral traffic from guest posts can become a potential lead for your business. He/she can get to your website via that guest post.
Another thing is that guest posting helps improve your e-commerce website's domain authority. One of the important factors of organic search results is backlinks.
Higher backlinks from good websites can increase the ranking of your website on search engines. This way, the chances of people searching for products that you sell will find your e-commerce website.
Target audience using social media platforms
Nowadays, there are several social media platforms where people spend most of their time. Instagram, Facebook, Twitter, etc., are some of the powerful social media platforms with a large user base that gives you a good opportunity to reach more leads.
A distinct group of people who could potentially be interested in your products and services is known as the target audience. And as a social media marketer, it's crucial to identify your target audience and cater to them. Your target audience influences all aspects of your social media strategy.
Audience research will aid you in developing appropriate content, branding, and advertisements. When it's properly done and implemented on your social media marketing campaign, you can increase your conversion rate as well as ROI.
Generate traffic with PPC advertisement
Pay-per-click (PPC) ads are a foolproof way to enhance your eCommerce reach. PPC allows you to determine whether your campaigns are profitable by comparing ad expenses to the quantity of traffic and revenues generated by the ad.
Google Ads is a well-known example of pay-per-click (PPC) advertising. It allows you to generate ads for Google search. You begin bidding on a keyword then advertisements are selected depending on quality score and bid sums.
You can determine a list of keywords to target and develop inventive copy to get the most attention. You pay cost-per-click, which means you pay each time someone clicks on your ad to open it.
Convert visitors using on-site retarget
Pop-up forms are a great technique to generate leads for your e-commerce business. They ask for the visitor's contact information when he/she is about to exit your website or has spent some time on a particular page.
You should utilize the pop-up form to provide genuine value to your visitors rather than merely asking for their name and email address. For example, you might offer them a healthy discount on any of your items or invite them to sign up for free on your website.
In case they have some items in their cart and don't end up buying, you can use a well-timed reward and an attractive Call-To-Action (CTA) to trigger a pop-up and prevent them from leaving the site.
Influencing target audience
Influencer marketing is one of the highly powerful marketing tools for all kinds of brands. Most e-commerce businesses, big or small, nowadays measure their success in terms of social media conversions and sales.
There's no denying that reviewing products on YouTube by popular YouTubers, posting clever Instagram reels of products with a social media influencer, or interesting TikTok videos will help you reach a wider audience.
Blogs written by popular bloggers are great advertisements for a company to establish authority and encourage customers to return again and again.
A genuine interview with a popular third-party expert talking about your business is a great way to supplement your influencer marketing.
This adds a new dimension to your services while also encouraging fans of the expert to visit your e-commerce website.
Optimize and increase landing webpages
It's important to keep your readers interested in your website. The best thing you can do about this is you can optimize the web pages on your websites to give juicy and relevant content to readers.
For this, you need to continuously update your content to provide the latest content.
Having said so, the number of landing web pages on your website also matters. More web pages with interesting content can increase the stay of your website visitors.
This way, you can add more internal links with attractive anchor text for visitors to click on it.
Making visitors stay longer on the website directly impacts their perception of your business. Ultimately, getting them to sign up to your website and earn a new lead.
Offer cookies and notifications
You may have seen many websites request visitors to accept cookies. It may not sound so important, but it's a powerful method to stay connected with the target audience.
When a visitor accepts the cookies request, you can add cookies to your visitor's browser. It allows you to store credentials details, identify target customers and customize what content to show to them according to their interests.
Showing visitors what they are interested in gives your business a great chance to convert them into paying customers. It also makes customers often revisit your e-commerce website.
Also, you can request visitors to enable push notifications on their browser. When they enable push notifications, you can send regular alerts about products, offers, discounts, or important information directly on their computer.
In a nutshell
As far as lead generation and lead conversions are concerned, E-commerce businesses should focus on adopting technical changes in sales and marketing strategies to attract the target audience.
These aforementioned tips are some of the common areas every e-commerce should look into to stay in the huge competition. Each one of them serves the purpose of keeping prospects interested in your business which is necessary to convert prospects into actual customers.