Featured
10 Facts About Made To Measure Voile Curtains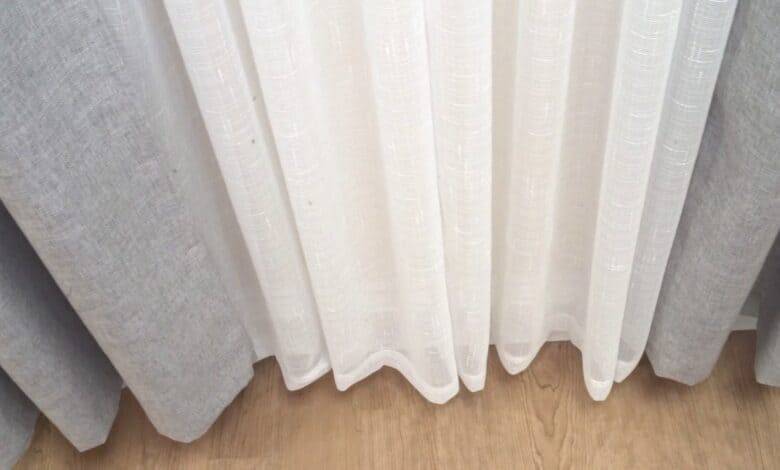 Voile curtains have always had a place in traditional home décor. However, they're also a dynamic product because they're so well-suited for different window styles.
They're ideal for large glass expanses such as a patio or bifold doors, for example. Made to measure voiles will complement any space without overwhelming it. The key is to have them expertly measured and made to the exact window requirements.
Voile curtains are elegant and minimalistic, but they're in no way one-dimensional. Here are a few extra facts you should know about made to measure voiles.
1. They Are Not Technically See-Through
Many people would describe voiles as see-through, but they're actually just sheer. Plus, made to measure voiles differ in density, and some might even be semi-sheer. Their purpose is not to block the light but gently diffuse it as it enters your home.
2. You Can Still See Trough Them at Night
The sheerness of the voile curtains might be enough during the day, but they become fully see-through at night. If you have your indoor lights on and it's dark outside, you're unlikely to have any privacy.
However, they are the ideal solution for layered window dressing. They can give you the right amount of daytime privacy, and you can draw thicker curtains over them at night.
3. They Can't Keep Your Room Warm
Indeed, no curtain alone can keep your room warm but made to measure voiles are too sheer and thin to trap the heat indoors.
They're not the right choice if your primary concern is better temperature management. But as they're perfect for curtain layering, you can combine them with any other type of curtains.
4. They Are Super-Lightweight
Lightweight is the first word that comes to mind when thinking about voile curtains. This gentle and soft-to-touch fabric is easy to hang almost anywhere. It floats effortlessly on both patio doors and bay windows.
They're a fantastic solution when you don't want to drill the bathroom tiles, for example, and only add a tension rod to support the voile.
5. They Provide Protection Against Allergies
Spring and summertime can be pretty challenging for those suffering from allergies. But that doesn't mean they should keep their windows closed the whole time.
Adding made to measure voiles can be the solution. The fine voile fabric will keep the pollen and other allergens away and ensure a less sniffly summer.
6. They Are Easy to Maintain
Many people choose not to have curtains because they are not always easy to clean. It can be an arduous process to remove heavy curtains and clean them. With voiles, it's an entirely different situation. Typically, they're easy to remove, wash, and re-hang.
7. They Provide Shade
Ensuring the right amount of daylight indoors can be tricky. We all love light and airy spaces, but too much light can also be a problem.
If there's a room in your home that's way too bright, made to measure voiles will provide some shade without removing too much light.
8. They Are Easy to Style
One of our favourite qualities of made to measure voiles is how versatile and easy they are to style. Compared to net curtains, which are similar in many ways, voiles come in many more colours, patterns, and styles. With a little bit of creativity, they can significantly improve any space. Plain or floral voiles – the choice is yours.
9. They Are Atmospheric
Have you ever observed how the voile curtain catches the wind and produces a soothing motion? On a warm summer day, with a good book, some cold lemonade, and voile curtains, you might feel like you're in a dream. Voiles are floaty and help create a calming and ethereal effect.
10. They Are Customisable
Instead of getting voile panels, or voile by metre, made to measure voiles will guarantee the correct fit for your windows.
Not all windows are the standard size, and why should you have ill-fitted voiles in your family room or bedroom? Leave that task to the experts and enjoy your well-made voiles.
Made to Measure Voiles for (Almost) Any Space
While voiles might not capture much heat in a room, they'll likely be the perfect choice for any other situation.
If you want a little more privacy during the day without blocking out the light, consider voile curtains. They are also the go-to option for layering, and combining them with other curtain fabrics is effortless. Remember, though; they are see-through at night.
Be sure to browse through the beautiful, versatile, and correctly measured voiles at CurtainsCurtainsCurtains.