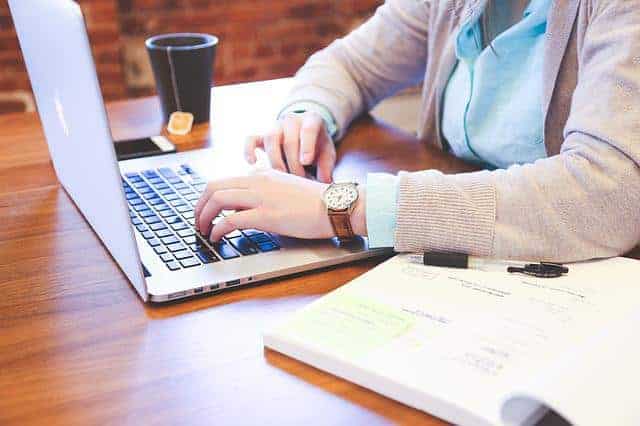 PDF is a widely used format that is globally adopted for being reliable and secure. It is highly compatible to work smoothly over several platforms such as iOS, Windows, and macOS. The same content and layout can be accessed across all devices, including mobile phones, tablets, or computers.
Using PDF for the first time and worried about how to start with its key attributes? Keep on reading, as here you'll find the best tips for utilizing PDF files.
Create a PDF File
Adobe Acrobat is the most professional way to create a PDF file. It is available in the Pro version and standard version. To get started, open Acrobat and select Tools, and then hit Create PDF. Click the Create button or Next based on the file type. Follow the on-screen instructions to convert to PDF. If you have no prior knowledge about Adobe, you can choose its 7-day free trial from its official website.  
Convert PDF to Word Files
Sometimes you may need to convert documents or webpages from other formats into PDF or vice-versa. This can be done simply using some PDF creators and online converters. If you are thinking about how to turn PDF into Word, use an online PDF to Word Converter. However, to convert a PDF file to HTML, professional tools are available online. Convert your PDF file into a PowerPoint file in just 3 steps using PDFConverter. 
Use Free PDF Editors
Free PDF editors can be quite handy for companies that need to send or receive a bulk of PDF documents or files. There are many free PDF editing tools or software that comprise exciting editing features to make changes without paying higher. Foxit provides secure and affordable PDF editing solutions. You could also use online PDF editors to make changes via the web browser. Another option includes a separate respected software solution.  
Merge and Split PDFs Online
PDFelement is a one-stop solution that allows you to merge your PDF files as well as split them. It features plenty of additional capabilities, such as creating the first page and hosting all files you have merged. But, this doesn't prove much useful if you are not on your office or home computer. At that time, you can use online services such as Zamzar. You can go ahead to meet your need just by accessing your source files regardless of the system type. 
Create Custom PDF Note Paper
PDFelement is highly trusted by so many people to avoid common problems encountered while using PDF files. By identifying the accurate dimensions of your PDF file, you can prevent the printed issues from happening due to random spacing. Not only the page size, but you can also specify many more crucial factors. For example, bleed while exporting to PDF. It helps in avoiding the unpleasant whiteboard during printing.
Secure PDF Files
Some of the PDFs require additional security to protect sensitive information. For that, you may require adding a strong password. Reliable Acrobat software is recommended from a security perspective. You can password protect your PDF files from any browser on Windows as well as Mac. The Protection queue under Tools features a range of options for managing the ways PDFs can be accessed, edited, and sanitized.   
Reduce PDF Size
The major difficulty that comes while using PDF files is their increasing size due to using compression tools. There are many more factors that lead to the enhanced size of these files and reduce the quality. Hence, it is important to better optimize the file size for sending or storage purposes. Again, using PDFelement's Optimize PDF feature is suggested as it can reduce the file size up to 80%.
Translate PDF Files
Translating PDF files is significantly important for businesses that deal with international clients. They may need to convert the PDF file created in another language to extract the detailed information. Google Translate is one of the best free tools for translating PDF documents from one language to another. All you have to do is upload the required file using the browse option. Select the lingo you want to translate and hit the blue translate button.
Print and Copy Restricted PDF
So, you have learned how to lock a PDF file, but what about accessing a restricted document. For example, you see a useful PDF document over the internet, and you need to copy some content or print it. How would you do that as you can't do anything due to restrictions applied? Don't worry. Use PDFCrack online service to remove the password and copy/print the document.
The Conclusion
Using the tips given above, you can convert simple PDF files into something you can easily access, edit, or export. The best thing is that all these tools or software are quite affordable and straightforward.