Apps & Softwares
Benefits & Importance of Microsoft Azure certification
Microsoft Azure certification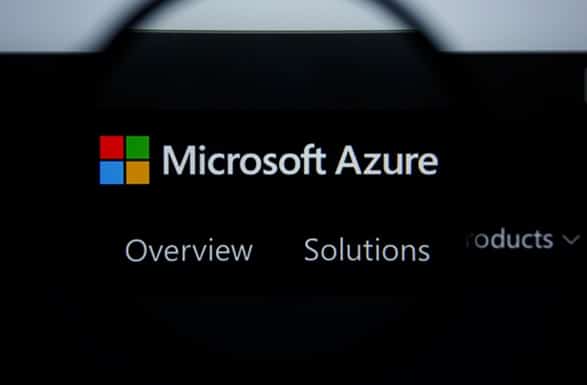 In the IT industry, cloud computing is currently the fastest-growing segment. Cloud computing offers more than just the ability to use resources efficiently. Microsoft Azure, Google Cloud Platform, and Amazon Web Services dominate the cloud market. Therefore, the need to acquire certifications for these platforms is increasing. In the current job market for cloud computing, Microsoft Azure certifications are popular. Therefore, if you are wondering how a Microsoft Azure certification can benefit you, then you have come to the right place. We will outline ten important reasons to obtain a certificate in Microsoft Azure in the following discussion.
Microsoft Azure is currently the second largest provider of cloud services. Microsoft offers various services and resources through an online portal.
Importance of Microsoft Azure Certification
Career flexibility
To pursue a career in cloud computing, having a Microsoft Azure certification is necessary due to its flexibility.You can find your perfect career among the many career options available to you. In the field of cloud computing, this certification can help you become a cloud architect, solution architect, or developer. In addition, you could benefit from the certification in terms of your versatility within the industry you work in.
Almost every industry takes advantage of cloud computing. Microsoft certifications are thus a great way to break into the healthcare, entertainment, and finance sectors. You can work in many different industries and in many different roles.
Offering attractive salaries
The salary benefits associated with MS Azure certifications are the next top reason to consider obtaining a certification. Certifications will make you more employable. Microsoft's Azure certificate can demonstrate skill in the technology, in addition to generic abilities. Cloud computing professionals therefore earn a higher salary than their counterparts from other technology fields.
Structured learning has many benefits
You can learn how different tools work with Microsoft Azure certifications thanks to the structured learning approach. It isn't necessary for users to become familiar with the different tools in Azure to use them.For example, Eclipse ,Hadoop, Github, and Xcode are commonly used tools for learning. It is possible for newcomers to adapt to the platform and use Azure's services with ease and simplicity.
Also, a faster and more concise way to become certified can improve your azure career path.
Enhancing security standards
When you become a Microsoft Azure certified professional, you can benefit from better security features. Security Development Lifecycle (SDL) is the standardised process for security development associated with the MS Azure cloud. By utilising Azure, you can be assured that applications and services are completely protected and secure. In this way, businesses could focus on their core competencies instead of worrying about security. You can gain access to the world's leading cloud computing service by obtaining an Azure certification. There will be an opportunity for you to learn how data is protected as well as security protocols.
Chances of professional growth are greater
For professional development, you have a variety of options with Microsoft Azure. As a developer, you can get employment easily with a Microsoft Azure certification. With advancements in technology, cloud computing services like Azure are becoming more popular. You will be recognized as an IT expert with these certifications, which cover a wide range of topics related to Azure.
Increasing Your DevOps Skills
Lastly, you should also be aware that Microsoft Azure certifications are an important aspect of DevOps. By taking advantage of Microsoft Azure's DevOps connections, you may be able to expand your skillset. By gaining a thorough understanding of software development practices, you can develop secure applications.
The most important thing is that you could ensure that the production process is monitored and controlled. If you are a developer, you might find this useful to identify and correct errors before you start an application. You can surely benefit from these abilities in the future. To master Microsoft Azure Skills visit Job Oriented Courses
Certification in MS Azure is a sure way to enhance your career prospects in the cloud computing field, due to the increasing demand for Microsoft Azure. In addition to skills development in DevOps, the topic of enterprise agreement clauses was also discussed. Hence you can conclude that becoming certified in Microsoft Azure will help you jumpstart your career in cloud computing.