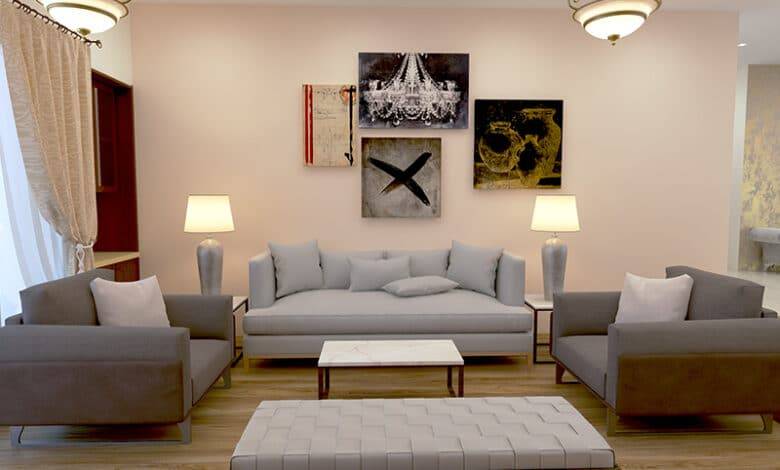 With just some simple ideas, you can easily get the best out of your old home and transform it, step by step, into a beautiful space. 
Renovation is certainly a huge project to take on. But you can always start changing a few things to make the required changes in your space. Until and unless you are not aiming for a major extension, changing the outlook of your spaces and rooms is not a challenging task. All you need is some ideas and you are good to go. 
From changing the windows to painting the walls with a new color; there is so much that one can do to transform their existing space. Here are a few of the trending renovation ideas in 2022. Let's dive in. 
1. Use the Space Under the Stairs:
If you want to add more space to your home, then make use of the area available under your stairs. You can use that area to add a lot of different interior elements. It can be a shelf to display your music or books or you can create a very cozy nook for reading or just your evening/morning coffee. 
2. Paint the Walls a New Color:
You might be planning to get asphalt roofing or simply change the exterior in some way or the other too. But before you do that, refresh the paint from the inside. New wall color can instantly uplift your interior. It adds a breath of freshness to your space. 
3. Exterior:
Now, there is a lot that can be done to the exterior too. You can either add an attractive driveway or if you already have one, you can make it more elegant with lighting fixtures, pathways, and plants. Adding a few accents of beauty can lift your space in the right manner. Even if you are planning to go really small, you can add different colorful pieces to your entrance, to boost the first impression.
4. Upgrade your Kitchen:
Kitchen upgrades are one of the best home renovation ideas. You can add an extra counter or bring in an extra seating arrangement or completely refurb it. There is a lot that can be done with kitchens. Being one of the most used spaces in a home; upgrading your kitchen can make a huge difference in your space. 
5. Add Lights:
Play with lights to create a completely different vibe for your space. You can also create a focal point with lighting fixtures to enhance your living room or your bedroom. The right lighting has a huge impact on your space.
CONCLUSION:
Whether you are planning for a complete home renovation or you just want to play around with some ideas; you can definitely make use of the above-mentioned ones. To make the process easier, it is best that you put together some ideas and have a clear vision of what you want. Filter your inspirational designs and begin changing elements in your home gradually. 
For more valuable information visit this website