Travels & Tours
How to Handle Flight Cancellations Like a Pro Traveler?
flight cancelation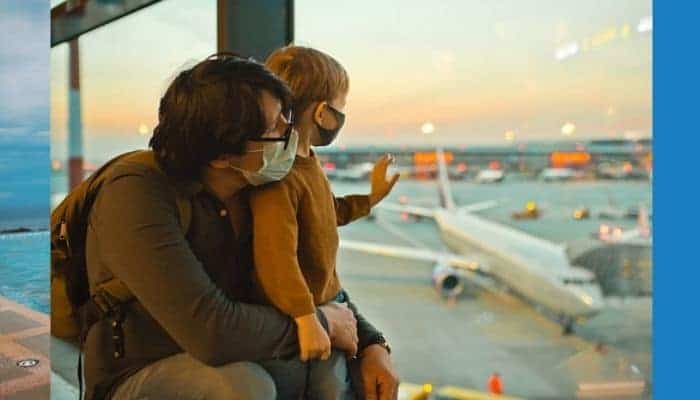 Top ways on how to handle flight cancellation like a pro traveler
Nobody likes to get their travel plan disrupted due to any reason but cancellation of flights is a common occurrence and is becoming very regular. The year 2020 embarks record with the highest figure of canceled flights due to the pandemic. And as the world has moved forward but. The conditions don't seem to get normal disrupting flights should be a part of everybody's travel itinerary lists.
The very first step to prepare yourself to handle flight cancellations is to be let knowledge become your shining armor. Get yourself well-informed about your rights as a passenger, learn some important federal regulations, and read airline policies before booking direct flights to India from USA. These things help immensely in situations related to flight cancellations.
Also, keeping a contingency plan on hand may be very helpful in situations. Where you are standing at the terminal and the flight gets canceled.
Booking morning flights can be your savior during these times as studies have proven that morning flights are less prone to cancellation. Let's know few more tips on how to handle flight cancellations like a pro traveler.
Keep a check on weather-related delay notifications sent by airlines
During the winter and monsoon- especially during the holidays, airlines keep a serious check on the weather. If there is any weather condition like a blizzard or thunderstorm that can affect the flights then airlines tend to post a travel alert. Under this travel alert, you can change your flight to a later date free of cost.
Thus, keep in mind to check your e-mails, messages, or airlines application notifications regularly to know of such things and book the first-row tickets on the first flight after the storm passes away. Don't forget to book your flight tickets in advance to enjoy cheapairllines tickets.
Check your airline's travel alert pages for such notices, as they are usually posted one or two days before such weather event is likely to take place. It's better to set alerts as this way you will be able to check-in early and beat the rush and get one of the first seats in the first flight with the weather clearing out.
Plus, in 2020, many airlines eliminated the flight changing fees and flight cancellation fees permanently for domestic flight bookings. Airlines including Alaska, Delta, American, United, and Hawaiian, all dropped off their flight rescheduling and cancellation charges for good. And are inspiring many others to do the same to provide passengers maximum comforts and ease cancellation and rescheduling process of tickets.
So, if you that the weather conditions are going bad and your airline still has provided no warning. You can cancel or just reschedule your flight for free.
Learn about the flight delay rules in the USA
Different countries have a different set of rules that the airlines flying in the country should follow like in the USA if any flight gets canceled due to weather or technical reasons in which airlines stand at no fault. Then the only duty that the airline has to follow is to take you to your destination.
Along with it, every airline has its own set of policies that it follows in such cases. Thus it is advisable to go through the airline's policy before asking for any claims. So, if you believe that the airline will pay for your food. Phone because of flying delay then you might be having the wrong idea.
As most of the airlines that charge very low fairs do not include. The above two services in the list of amenities provided. While the others can always deny you the payment, they are not the responsible party for the delay caused. Thus, keeping popular beliefs aside domestic carriers are not liable to pay. You for any amenities if a flight gets delayed due to reasons that the airlines cannot control.
Knowing this in advance will help you stay calm if you end up facing such a situation. Also, you will not be confused about your rights and what can you ask for from the airlines in such conditions.
Reebok flights without an agent
When a flight gets canceled the first instinct of people is to stand in lines around the counters and inform and talk about the sudden cancellation. They get up busy on the phone calling their ticket booking agents to. Let them know about such happenings and trying to figure out what to do next. But, in the meantime instead of doing all this. You must take out your smartphone and look whether you are eligible to reschedule your flight tickets.
And look for the earliest option where you can hop on the next flight. This will help you get the seats of your choice as you will be way ahead in the ticket booking and ticket rescheduling race.
This option is very helpful in cases of having a tight connecting flight. You can just visit the airline's website to check the status of your flight and if. It's not on time, get it rescheduled using the airplane's Wi-Fi. And all this even before you land at your airport and this will help you avoid standing in lines. Waiting at the airport hours for your flight and getting perplexed about what should be done.
Avoid going with the first option presented
If your airline is telling you, it will take 4 days for you to fly to your home, don't buy it, especially. When you don't have time in your pocket. Be persistent in your efforts and keep checking with them, but make sure to keep a polite tone. And there are high chances that you will get a breakthrough that will take you to your home in 4 days.
Check alternate airport options
The biggest and busiest airport is mostly the not only airport in a city thus if you fall short of options at one look for options at the other. As most people go directly to the biggest airport. There are high chances that you will be able to find some leads at the smaller ones.
INFORMATIVE :  Looking For The Best Stroller For Beach Sand That's Perfect?