Lifestyle
HOW TO LOOK STYLISH IN SAREE AFTER MARRIAGE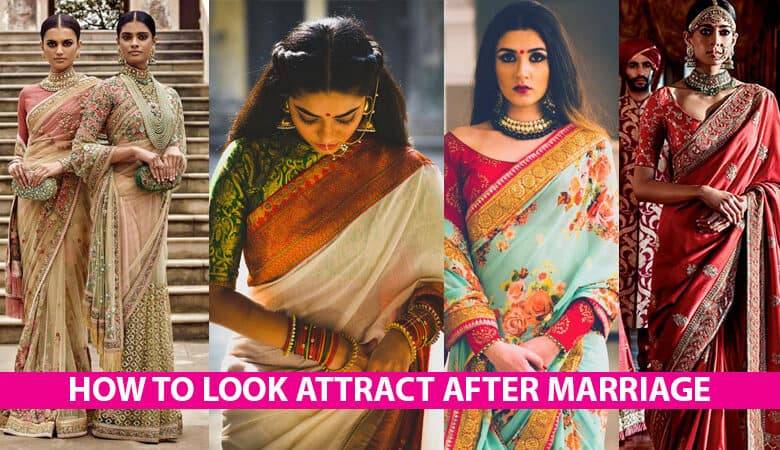 HOW TO LOOK STYLISH IN SAREE AFTER MARRIAGE
Saree is a major outfit in India by women at many regions there are many girls are wearing sarees after marriage and want it to impress in-laws apart from metros there in tier 2 cities and villagers highly consider sarees rather than salwar kameez and Kurtis or western outfits so sarees major women outfit after marriage here you can know how to look stylish and attractive after it and keep maintain that look on a long time. At the current time many women have confused about where to pick stylish and designer saree at an affordable price then here is a source you can get where you can buy saree wholesale without any hustle and get saree on hand with a good amount.
CASUAL COTTON SAREES
Cotton sarees are common wearable outfits in casual time there are many cotton sarees available which you can choose as per your skin tone and jawline face most of the cotton sarees will look in light pink, magenta, green and pink and not in the list is red that is best for newly get married bridal for looks attractive front of laws if you are looking something more stylish then go with pattern cotton sarees which give you extra style look.
PRINTED GEORGETTE SAREES
Georgette fabric material is the most wearable fabric after cotton in a Kurtis to sarees people like to wear because it looks new and shines after wash as well. After a marriage women can try out floral printed georgette fabric sarees with matching jewelry accessories. Big floral printed are most in trend in young women who love to wear the contrast color of printed like pink with white, yellow with the black type of printed color most searching sarees.  You can try out salwar kameez and Kurtis as well but keep in being ethnic looks give Indian laws like a bride in ethnic and traditional look not in western outfits on starting days.
HAIR STYLE WITH SAREES
The hairstyle is a major attraction source after outfits where women can mostly conscious of hair and love to do a different type of hair style on newly bridal. Currently, there are many best shampoo and consider available with that you moist your hair for doing any type of hair style there are long hair and bun hair style most do by women with gajra flowers on a bun for looks attract. With long hair have lots of hairstyle options you have in mind with layers you can do many types of hairstyle with long gajra. And, Bun has only option to do that bun can give full face catchy look.
JEWELLERY WITH SAREES
Ornaments are giving an extra boost to women's charm there are gold jewelers always use on sarees with earrings, bangles, and necklaces with simple and classy looks. In India, in different regions, different types of sarees will wear with that kind of gold and silver jeweler also worn on it with out.  With a bunch of bangles with red bangles also wear by newly married bridal for few days it looks more amazing rather than just wear single bangle. Wrist jewelry, ankle jewelry, and Lukan jewelry can have the best way to express a good look.