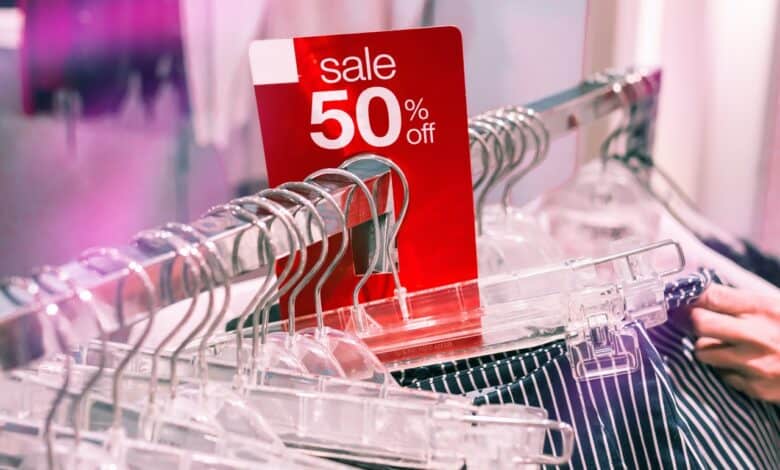 How To Prepare Yourself For Year End Sale?
From the beginning of the year, we wait for the time to bring as many favorite items to home as possible. We don't even care about our spending. This is the time when we only love to spend a lot and grab everything that we desire. It is the time of the year we always wish to experience every month. This is nothing but year-end sale, which blows our mind and makes us hooked to brands every time.
Across the globe, sales come and go. Every brand launches the great offers for their customers so they can generate more revenues than ever. It brings new customers to the brand and urges the existing ones to get into the bandwagon.
Who doesn't wait for the year end sale? Do you also wait or let it go like the previous years?
If you are crazy to get everything in the cart from almost every renowned brand, then this post is for you. Here, I will talk about how you should prepare yourself to enter the battlefield and make huge purchases without losing any of your favorite item.
So, let's begin with the tips.
Tips To Survive Year End Sale
1.      Know the difference between needs and luxury
Often, we never understand what the best is for us. We never try to know whether the item we are buying is a necessity or a luxury. This is what we all are caught with and never get out of the situation until it is too late.
Before you save and mark the calendar, know the difference between necessity and luxury. It will let you know the mistakes you have been doing for so long. Also, you will know where to spend and how much to save for accomplishing life goals.
Definitely, everyone wishes to buy luxury items, like the ones who pay out for the items without thinking for a second. You can also do the same only if you are not making it your habit.
Think twice before you make a list of items to buy from year end sale.
2.      Control your spending from day one
This is absolutely right. I feel like that we should not buy any item that appeals to us at a glance. It is tremendous damage to our savings that we can never control until the right time arrives.
If you really want to survive year end sale, be careful about your spending. No matter how much an item triggers your feelings, calm down. Maybe, you can get the same item in the sale and that too at the low price.
It is always better to remain patient than to regret later. Well, I have faced the situation a lot of times. I really think that we all need to be vigilant towards our transactions so we achieve our basic necessities.
3.      Keep an eye on leading brands
No one can ever afford to miss out on the products from a leading brand. The heart aches when we couldn't avail the sale because we aren't aware of it.
The best practice to get most of the year end sale is to keep your eyes wide open. Mostly, the companies announce about any happening on different platforms. You never know when the announcement is scheduled and not your friends let you know on time.
Keep checking the site or social media to get the latest updates. Not only this, but you can also subscribe to the brands that offer great sales at the end of the year.
4.      Browse the products
Finally, there is one thing that can save a lot of time. Do not wait for the right time to add the products in your cart. It may disappoint you in the end if you add the products and they are all sold out.
Get rid of such nightmares by browsing the products and adding them in your wish list. It saves a lot of time and lets you know which things are most important.
You can always have a look at the open directories to shortlist the products of your choice. For instance, Chinese B2B Marketplace has everything sorted for you so you don't have to spend a lot of time in searching the items of your choice.
So, prepare a checklist and list down the all the important items in it.
Final Thoughts
Are you already prepared to steal the items from the year end sale? Well, the time isn't over yet. But you can prepare yourself for the next year, so you miss nothing from the great sales. Did you find this post interesting and informative? If yes, then I expect you will survive the sale like never before.