Lifestyle
Is Emporio Armani Diamonds He EDT A Subtle Fragrance For Men?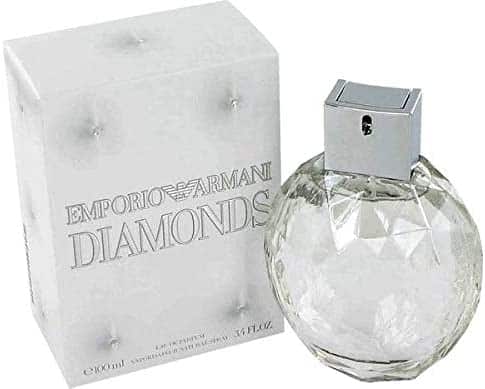 Have you heard of the saying, less is more? This can apply to a lot of different things in life. In particular, one of them can be when applying a fragrance. Nobody wants to be overwhelmed by a scent and too much can create the wrong impression.
This is why if you are looking for a fragrance for men, you may want to choose a subtle scent. Then, you can enjoy a confidence boost and a lovely fragrance, but without friends, colleagues or family being overwhelmed.
One of the most popular eau de toilettes for men is Emporio Armani Diamonds He. Let's take a look to see if this is the subtle fragrance you are searching for.
Is This Meant to be A Subtle Fragrance?
A lot of men love to wear Emporio Armani Diamonds. This can be an everyday scent or something for special occasions, depending on how often you like to wear a fragrance. But, we are going to say straight away that it is not a scent that is overpowering and incredibly noticeable. Instead, it has a lovely subtle scent to it that is assertive and masculine but without being too much. You can learn more about this fragrance at Questmoor Pharmacy and choose to purchase it for yourself. But, we are going to go over the notes of Emporio Armani Diamonds so that you can understand what you are buying beforehand. Namely, we would describe this as a fresh yet woody and spicy male fragrance.
The Notes of Emporio Armani Diamonds
In order to really see whether this is a subtle fragrance, you have to take a closer look at the notes. So, let's break it down and have a closer look.
Top Notes
We will start by considering the top notes of Emporio Armani Diamonds. There are two you need to be aware of and that is going to hit you first when you put on the fragrance. You have bergamot, which has a citrus and refreshing scent. It still feels masculine and it brings a clean element to the fragrance. It is not an overpowering scent. There is also pepper, which creates a kick, and some spice, which is popular with male perfumes. Overall, the top notes are pleasant and there is nothing that is too strong.
Middle Notes
Next, there are the middle notes, which can sometimes be referred to as heart notes. These are going to be introduced after the top notes have faded. Namely, this is cocoa bean, which is, again, not an overly strong ingredient. It has a sweetness that is a nice touch to the fragrance, as well as a high of floral scent. There are no middle notes to be cautious about when it comes to Emporio Armani Diamonds.
Base Notes
Then, you are going to have the base notes of a fragrance. This is going to be the last scents you recognise when you are wearing the perfume. In addition, they tend to last the longest too. The ones to note include vetiver, which has a woody scent. This is normal for a masculine scent and it creates a pleasant aroma. Then, there is guaiac wood, which pairs with it quite nicely, adding a smokey element to the fragrance. While these base notes are noticeable, they are not typically thought to be overpowering.
It is an Eau De Toilette
There is no doubt that the notes play a huge part in whether a fragrance is subtle or strong. But, there is another element you will want to consider. Namely, you have to look at the type of fragrance this is.
Something that is important to note is that Emporio Armani Diamonds for men is an eau de toilette. So, it is not as strong and intense as eau de parfum. But, it is going to be more recognizable than eau de cologne. This is down to the concentration of the fragrance oil that is used in the scent.
Therefore, it is fair to say that Emporio Armani Diamonds is quite a subtle fragrance. That is if you only use a few sprays on the skin. Of course, like any scent, you can make it strong for special occasions by using more of it. But, it is going to be more noticeable than wearing eau de cologne. So, if you are looking for a fragrance that is refreshing and very light, you might be better off with that.
For more valuable information visit this website