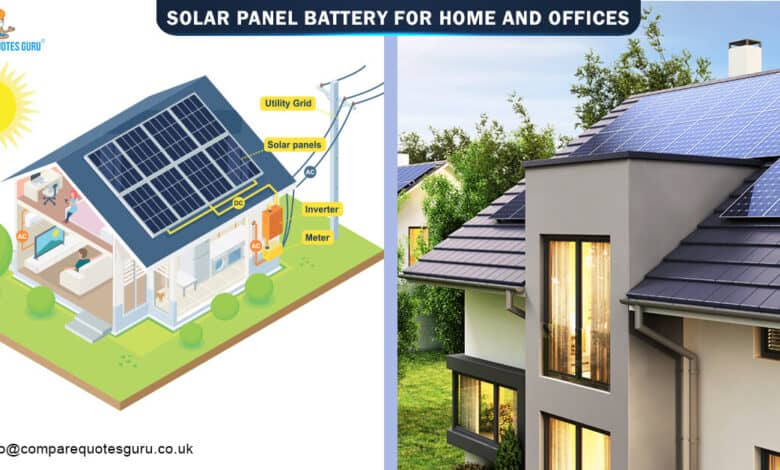 Solar panel battery for Home and offices
A solar panel system installed at your home or office has its own benefits, You tend to use the power that is generated from the sun. This means you tend to use lesser of the traditional energy that you had been using. Installing a solar panel in your office or your household can be one of the best investments that you can make.
There are many things that you would have to consider while having such a system installed. Which is the solar battery system.
There are many options that are available in the market for you to choose from in the United Kingdom. However, you would have to ensure that you select the best solar panel battery to ensure that you have a reliable option.
Types of Solar Panel Batteries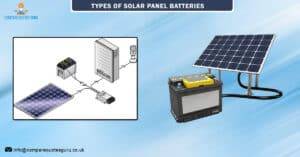 Among the many options available only a few can stand out to be the best solar battery system. We look at the options available to you as a homeowner in the United Kingdom towards choosing a battery.
Lithium-Ion Battery: This is an option that is considered the best to use for a solar panel battery in UK. However, this is considered the costlier variant as there are other options that are cheaper than can be used both at offices and homes.
Lead Acid: Tested and tried is what you can say about these types of batteries in the United Kingdom. This is considered to be one of the better options when it comes to a solar panel battery in UK.
Salt Water Battery: Although this is considered a cheaper option people often do not prefer to use it. This is because the degrading factor is higher when compared to the other options at hand for homeowners.
Costs of Solar Batteries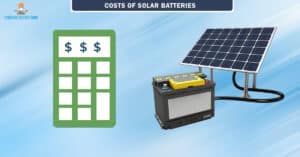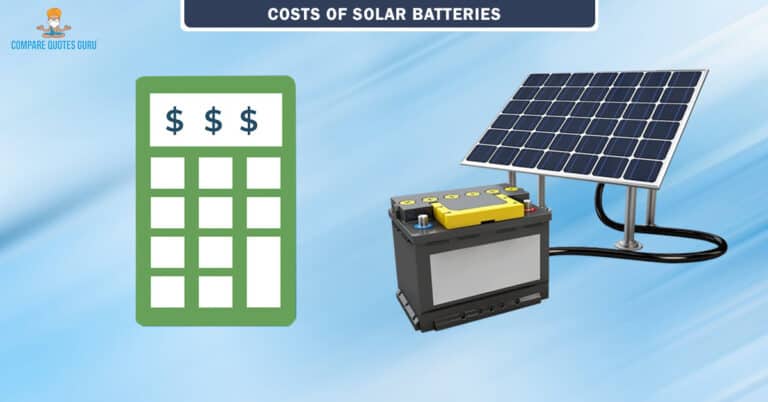 It is irrelevant that you wish to power an office or a home in the United Kingdom. The best solar battery brand would be able to take care of anything. We look at some of the rough costs for a solar battery system in the United Kingdom below.
It is virtually impossible to put a mark on the cost as it may vary due to various factors. These factors include the chemical composition, capacity, brand, and lifespan. Typically, the best solar panel battery may cost anywhere between £ 3,500 and £ 6,000.
Are Solar Batteries Cost-Effective?
If you will look compare with the different power source to the Solar Power. then we can say "Yes", Solar batteries system is too much cost-effective. Solar storage systems are not expensive if you opt battery made-up of high-quality chemical material. Which has high storage capacity, usability, and long-lasting.
If you would like to enjoy the convenience provided by UK's No.1 CompareQuotesGuru.com. Simply fill the form on the website & get multiple tailor-made quotes from our trusted solar panel & battery suppliers and installers.