Education
Surviving an Engineering course: ways and methods that work
Engineering course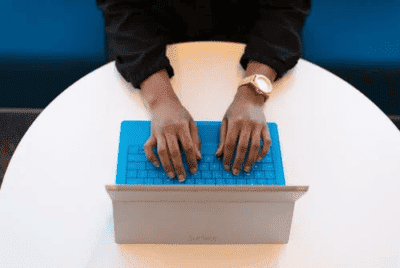 Surviving an Engineering course: ways and methods that work
The coming up of a new academic session stressed students about which subject they should choose for their graduation. Engineering has been a preferred course by most students since ancient times.
Although students get enrolled in this course, they are unable to pass the subject with passing colors as they are unable to complete vast academic tasks like writing homework answers and completing assignments before the deadline.
If you have enrolled yourself in the engineering course but you are not yet sure whether you will be able to pass this subject or not, we have come up with the best tips that can help you in surviving this complicated subject with maximum ease.
These are some of the best practical tips that will enable you to love the engineering course and you will be able to pass the course with flying colors.
Develop good habits
The biggest mistake engineering students make is that they don't stay disciplined. Few students who stay disciplined throughout the course get the best results. One of the worst mistakes that students make is to look for external agents for engineering homework help. No doubt, completing everyday homework may be challenging.
But, try to stay honest and truthful about it if you want to get the best results. Try to complete the assignments as soon as you get them. Try to go through the lecture sheet on the same day. This way, you will be able to grasp the subject in a better way.
Complete the homework
The next essential tip that will help you in surviving the course is to complete the homework on time. Make sure that you write the homework answers all by yourself, without looking for external help.
When the session starts, try to keep pace with the homework so that you can pick up the As and Bs of the subject. You are the sole custodian of your studies. Thus, you should take the responsibility of completing the homework every day. Following this simple tip will enable you to survive the course with maximum ease.
Get a second opinion
It is quite normal for an engineering student to panic about the exam and course. If you feel overwhelmed, try to look for external help. You can try to get this help from anyone whom you trust. The person can be your teacher, your seniors, or your friend.
But, if you feel that things are not great, try to take help instead of worrying about it unnecessarily. This simple tip will help you a lot in surviving this otherwise challenging subject.
Know the calculator
A calculator should be your best friend while you are completing engineering homework answers. Try to keep the calculator near you whenever you are solving any sum. Brush up on all the advanced features of the calculator by getting help from your seniors.
Seniors in engineering colleges are quite helpful. Thus, you can expect to get some of the best tips from them.
Learn CAD and Code
You don't be a coding ninja. But, in the present digital age, every engineer needs to have these two skills. CAD is basically the process of drawing 3D models. If you get skilled in CAD and Coding, there are chances that you will survive the course and you will also get the best employment opportunities after the completion of the course.
Ask questions
The skills to ask questions are of utmost importance when it comes to surviving the engineering course. Never hesitate in asking questions to your teachers and professors. Chances are that your friends and classmates are also struggling with the same questions.
Asking questions in class is a sign of bravery. This skill will also add a good impression in front of the professor.
Group study
When you are in college, group study is one of the best ways to understand the subject. Try to team up with your friends and classmates when you need engineering homework help. For the best result, it is advisable to team up with classmates who are better than you so that you can grow your ability to learn and study.
Apply for an internship
This may seem a weird way to tackle the engineering course. But, trust us, it will work in your favor. Look for an internship opportunity when you are still in college. The internship can be part-time or full-time.
Have belief
One of the best tips that you can get to survive the engineering course is to have belief in your abilities and skills. If you survive the first year there are chances that you will also sail through the entire course.
Enjoy the process
The most important part about surviving the engineering course is to enjoy the process. If you have a passion for engineering, you will surely pass this stage of panic.
So, follow all these steps and let us know if it worked for you or not.