Education
How to Become a Super Learner?
Super Learner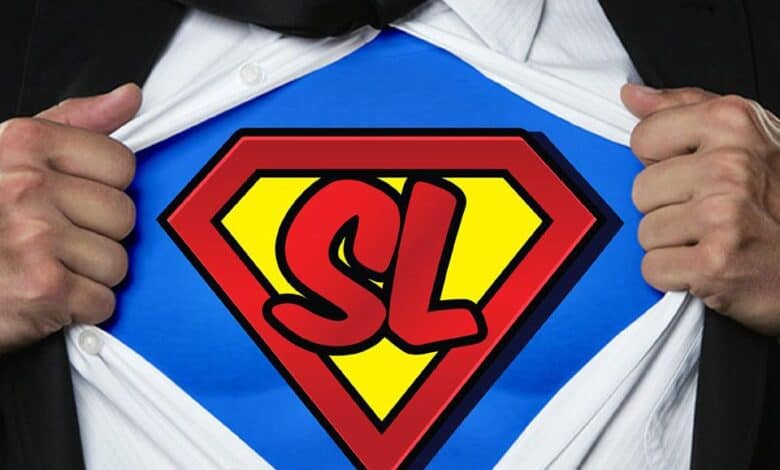 How to Become a Super Learner
Before we jump into the topic of how to become a Super Learner, let's first break down the word super learning and who is a Super Learner. Understanding the basic units first will help us see the bigger picture with clarity and confidence.
What is Super Learning?
Super learning is a process through which you can learn anything quickly and for a longer period. Becoming a Super Learner has become highly important in the 21st century. The more you can learn quickly, the better you have an arsenal of skills at your end and more exciting opportunities.
Being a Super Learner means that you can read faster than other people. Most of the people.
You have the innate or acquired abilities to understand complex and complicated texts.
You can memorize text quicker in comparison to other people.
Why do you want to become a Super Learner?
Critical thinking is part of super learning. Therefore, before you start your learning journey, seek to understand why you want to become a Super Learner.
What are your personal goals that you are trying to achieve?
Why are you trying to learn what you learn?
Are you committed to growth, or it's just a passing whim?
Are you prepared to try, try, fail, and experiment again?
Why Being a Super Learner is important?
Developing learning skills helps you remain active and creatively engaged in productive activities. You learn a fresh perspective on the world. You make a new synapse (communication between your one brain cell, a.k.a. a neuron to another) in your brain that lets you train your mind to learn, retain, and retrieve information when needed. This keeps your brain functioning properly.
These electrical synapses in your brain help you overcome challenges, build new experiences, increase your expertise, and help you develop new skills. Besides this, you remain emotionally, physically, mentally, and spiritually healthy and energetic. Apart from that:
You'll gain a professional edge over others
You'll be success in any tests and exam
You'll get over your anxiety and fears
You'll become powerful enough to learn anything quickly.
Apart from the above-mentioned benefits, there are four other special areas where these learning skills help you gain victory. These areas are:
Creativity: Super-learning assists you in creating quality work effectively and efficiently. You can analyze and discuss wide topics with multiple perspectives.
Critical thinking: The second most important skill is critical thinking skills. You can think about a problem from multiple lenses, and you can solve problems no matter how difficult they are.
Collaboration: To get your task done efficiently, teamwork is necessary. Learning skills taught me to be open to new ideas and cooperate while working with others.
Communication: Our essence of existence is based on communication. Being a Super Learner means you can communicate effectively with others.
Some Methods to Become a Super Learner: 
According to Jim, the Super Learners remember when they focus on one, or two of the following aspects of the learning methods. Remember, a Super Learner always combines these aspects, whether consciously or unconsciously.
Action 
Think of a memorable day of your life. You remember that day as it happened yesterday. Psychology says that you can remember all these little and intricate details because of the actions and happenings on that day. Apply this aspect to your learning.
How?
Memorize your data or the information as if it is doing some action. For example, I remember all South Asian countries' names through an acronym called PAIN MBBS. (Pakistan, Afghanistan, India, Nepal, Maldives, Bangladesh, Bhutan, and Sri Lanka). I attached action to it to remember all these names, and studying MBBS is painful.
Familiarity
Jim says that we can retain knowledge when it is known to us. Much like a concept of schema. Psychologist Jean Piaget developed the Schema theory. It states that we can comprehend and retain knowledge when we combine our existing knowledge with new knowledge. As much as new knowledge is relatable and associative, we can learn ln it more quickly.
Outstanding and Unusual
Think of an advert you saw last time, before reading this. Able to pull it from your memory, right? This happens because it is unique and unusual. When a piece of information you find unique and unusual, you can remember it for a longer period. Associate your information with something usual in that way. You will learn it quickly and store it in your mental compartments.
Primacy and Recency
We remember things based on their order. Primacy refers to being the first in its kind or being the first in the orders, significance, or rank. Jim Kwik says that we can remember a certain aspect or thing when placed before others or at the end of the list or the topic. As you might have noticed in a textbook topic starts from the introduction to the topic, and the middle part refers to the supporting details. At the same time, the conclusion or end of the topic summarizes all the chapter's key points. This signals our mind that it needs to be remembered and retained.
How can we learn fast using this aspect?
Begin your topic by dividing it according to the importance of the content. Learn the most important part first.
Keep learning for about 15-20 minutes or so. Make sure you review the whole information. After 20 minutes, take a break to relax. Go to drink water, or stand up to stretch yourself.
Go back to your topic, summarize the main key elements, and study in the last part of the session.
This way, you will be able to become a Super Learner in no time. for more details please visit Ghostwriting Services.
Read More Related Topics