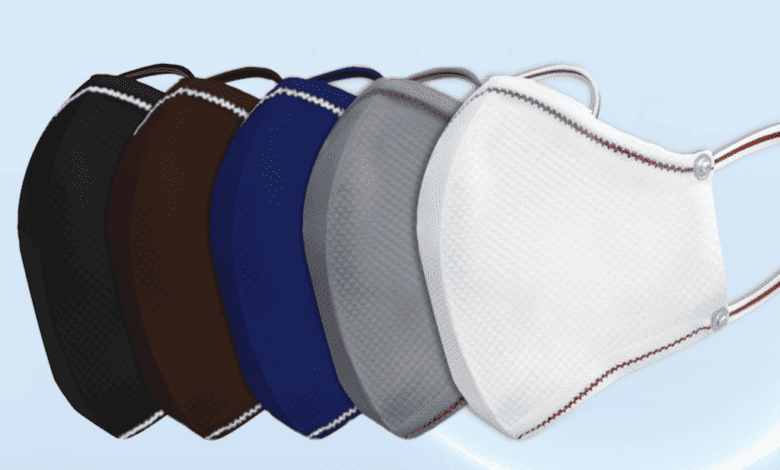 Things to consider while choosing a mask
Nowadays masks have become the most important accessory of every person. It is the only most effective way to be safe from the outbreak of a pandemic. Nowadays you might see people wearing different types of masks that can be either made from cloth or can be N95 masks. Mask can be any but all these masks provide the same benefits. It will not only keep you safe but will also keep people safe near you. In the starting, the government has imposed lockdowns but this cannot be the solution so it is better to do your safety yourself and war mask.
You can easily buy washable face mask online that are available in different styles. No doubt the variety for the masks in the market is endless. But it is very important to choose the right mask because you have to wear it all the time when you are out in public areas. There are a few things that need to be kept in mind while choosing the right mask for yourself. Let's have a look at them.
Best fitting: Whenever we are buying clothes we always go for the one that provides us with the best fitting. The same is the case with the mask. Nowadays we need to wear these masks all day long. So it is better to go with the one that fits you the best. Every person's face shape is different that is why there are so many different shapes of masks available in the market. Go with the one that covers your nose and mouth completely without making you feel uncomfortable.
Breathability: Always look for a mask that is multi-layered so that wearing that will provide you with the best security. Sometimes people may have a problem breathing while wearing a mask. So it is better to first check both your security and breathing concerns than only make the most appropriate decision for the mask. If you are having more problems than either go with cotton masks or disposable surgical masks.
Moisture-wicking: Look for the soft fabric material mask that will tend to pull the moisture away from your skin. Especially for the people who need to go out and work at high temperatures. This is the thing that should not be skipped at all.
Stays in place and easy to put on: Always check that mask that you are wearing is staying on your face for a longer time. If the mask loops will be loose it will keep on slipping from your nose and you need to fix it up frequently. Also, make sure that wearing a mask is also easy. You can easily put it on or take it off as and when required.
Long term use: There are many types of mask, for everyday use you can either go with disposable masks which can become a little expensive. Even you can invest in good quality cotton multi-layered masks that you can wash again and use many times.
So according to your choice, you can buy face mask online India.