Health
The Need For Caregivers
For Caregivers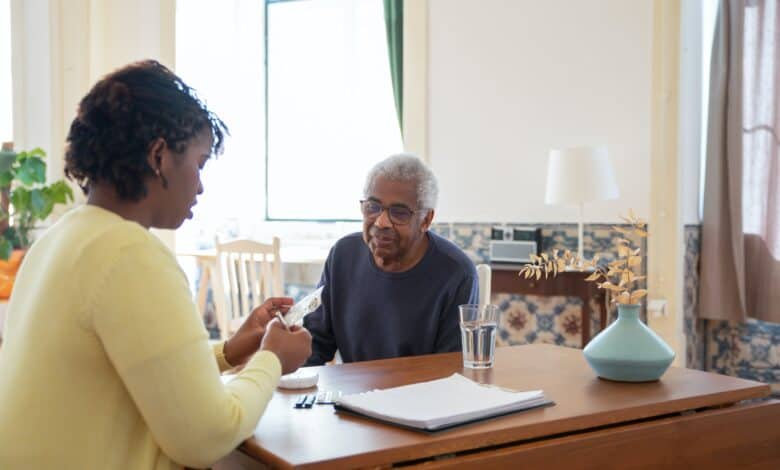 THE NEED FOR CAREGIVERS
Sometimes we find ourselves stuck in particular conditions where an extra pair of hands could prove to be greatly helpful. If you have someone at home who requires some medical assistance along with some help performing basic tasks, you might need a caregiver. Life has its challenges. Hence, working and taking care of a physically disabled person together can be a hectic job. Be it your elderly parents, or a disabled child who has trouble getting around, getting help from caregivers can lift plenty of workload from your shoulders.
Taking care of the house, running errands, socializing with people, and performing other basic tasks can become impossible with a person who needs 24-hour medical and physical attention. Therefore, hiring caregivers can help you perform your daily tasks with much ease and relaxation. However, the concern of finding reliable and professional aid is always there.
This is why "Holistic Healthcare Services" offer the services of male or female caregivers in Islamabad. These professionally trained and skilled caregivers have expertise in providing aid for every kind of patient. The performance of our caregivers is thoroughly analyzed and monitored by the management which makes our services reliable and trustworthy. These caregivers have specialized training in carrying out both medical and non-medical services efficiently.
Qualities of a caregiver:
A caregiver must have a good sense of companionship and empathy to work. Because sometimes, the patients take time to adjust to a new person to take care of them. This makes the patients hesitant and sometimes temperamental. A caregiver must deal with all sorts of challenges thrown towards them. This helps them gain the respect and trust of the patient. This is why a caretaker must also be patient and persistent.
The job of being a caretaker requires a lot of skill and expertise. We think that doctors are all that is needed for a person's treatment. However, sometimes all you need is a friendly caregiver who becomes your companion and gets you through the days of distress and hardship. Caregivers bring a sense of positivity and hope to the patients. They motivate the patient to keep going in order to recover faster.
Responsibilities of a caregiver:
A caretaker has a lot of responsibilities. This is why their proficiency in all areas of their field is remarkable. Caregivers must provide medical, personal and emotional care to their patients.
Medical care: If your loved one has an illness such as diabetes, blood pressure, dementia, or heart or respiratory conditions, the caregiver has to maintain a record of their vital signs. Moreover, the caregiver has to administer and manage the medicinal doses and help in the transportation of wheelchaired or physically disabled patients.
Personal care: Personal care includes the personal physical requirements of a patient, such as bathing, toileting, eating, dressing, grooming, etc. This set of jobs matters the most to the patient in care as it helps develop a level of understanding between the caregiver and the patient.
Emotional care: Any person under medical or non-medical observation requires emotional support from their caregiver. The patients entail a sense of companionship and support from the people around them. Emotional support is essential in a person's recovery. Emotional support includes having meaningful conversations and activities with the caregiver.
Furthermore, a caregiver also specializes in providing help in basic household errands, including shopping, cooking, laundry, cleaning, etc. The basic reason for hiring a caregiver is to rid yourself of the burden of excessive working along with caring for your loved one in need. Having a trustworthy caregiver at home with the proper set of skills can help you get a normal routine.
A caregiver is someone you can trust to leave your loved ones around without any hesitation. Eventually, a caregiver develops a strong bond with the care receiver. This helps the care receiver to recover more efficiently and rapidly.
A caregiver usually stays 24/7 at your home with your loved one so they never remain unattended. It's difficult to choose an entirely unknown person to provide proper care to your family member while living with them day and night. But there have been established many well-known companies in Pakistan that take care of your safety and security by sending thoroughly verified people at your home whom you can trust and have mental relaxation in this regard. "Holistic Healthcare services" is one of these companies working since 2006 to provide better Nursing care at your doorstep. It provides the most qualified and certified caregivers/AYA in Lahore and other cities of Pakistan.
Well-known companies like these will always satisfy your concern regarding trust and safety.