Lifestyle
What are the Advantages of Moving to a Retirement Community
Retirement Community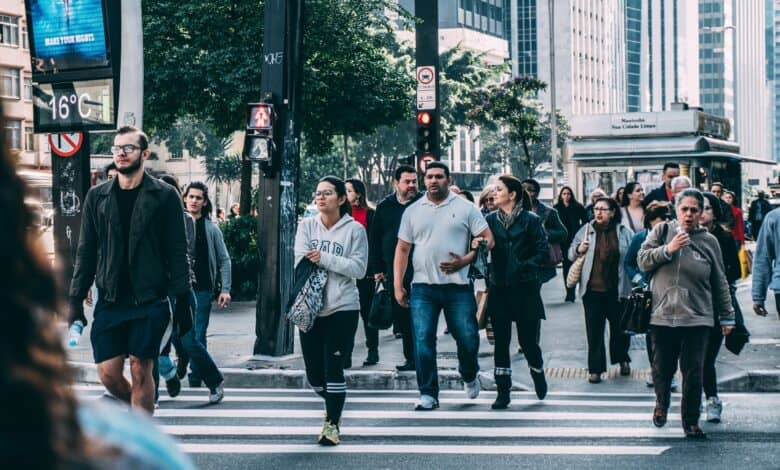 Many people find themselves in need of a change in their environment as they get older. Some people prefer the idea of living somewhere with a close-knit community, others want a smaller home, and some need to have access to care and support that is on-hand in an assisted living facility. As we get older, our priorities for where we live will often change. Many people decide where to move to based on the type of support on hand, the activities available on-site, and how much time they will have to take part in hobbies and do the things that they enjoy more often.
If you are currently retired and, feeling dissatisfied with your current living situation. Moving to a retirement facility could be the best next step for you to take. Whether you want to improve your social life, enjoy fewer responsibilities in a smaller home, relocate to an area that you've always wanted to live in, or simply get more help and support in your everyday life, here are some of the main benefits of making the move.
Keep Your Independence
Your independence is likely very important to you. Most seniors do not want to completely give up their independence even if they do need some additional support with their health and wellbeing, which is completely understandable. After all, nobody likes to feel that they have to rely on other people all the time. Moving to an assisted living facility like Belmont Village Calabasas can be an ideal way to stay as independent as possible during your golden years while still being able to access any extra support that you need. From help with groceries and household tasks to medical assistance on-site, you can have the best of both worlds while making the most of your free time.
Your Own Home
Most assisted living facilities are secure villages where seniors can live independently of one another in their own homes. These are often small houses, bungalows, or apartments that are suitable for a single person or couple. Assisted living is not at all like a nursing home or other retirement facilities that offer communal living in one building, as you will still have your own home with your own kitchen, bathroom, living room, and bedroom while also being able to use any communal facilities on site.
Improve Your Social Life
Another huge benefit of considering a retirement community later in life is that it gives you the chance to seriously improve your social life and make new friends. If you have been struggling to get out recently and do not spend as much time socializing as you once did, this could be harming your health and wellbeing. In fact, studies have found that loneliness is one of the leading causes of depression and other mental health problems in seniors. Moving to a retirement community provides you with a social life right on your doorstep, which in turn can leave you feeling happier, healthier, more connected, and more carefree.
Stay Fit
Many retirements and assisted living facilities to offer a range of gym and fitness facilities that you will be able to use at your leisure as a member of the community. For seniors who live in these retirement villages, this can be an ideal way to boost health and wellbeing by being able to easily stay fit and get enough exercise each day. Whether you want to lose weight or simply improve your general fitness levels as you get older, it will be easier than ever to do. Many assisted living and retirement facilities offer a range of options to choose from including fully kitted-out gym facilities, swimming pools. And a range of classes so there's always something new for you to try whether you're interested in taking a spin class or getting into yoga.
Save Money
Another advantage of living in a retirement facility during these years of your life is that it can be an ideal way for some people to save money. Often, everything that is offered by the assisted living or retirement community is included in one monthly payment. This not only means that you can save on expenses like gym memberships. Or cleaning services but also makes it much easier to manage your finances, with one less thing to stress about during your retirement years.
Try New Hobbies and Activities
Many retirement facilities or assisted living villages will offer a wide range of different things for residents to get involved in. If you've always wanted to spend your retirement learning new things and trying new hobbies that you did not always have time to do earlier in your life, this could be the perfect option for you. Many assisted living facilities to have a comprehensive activity program with various things that you can try on a regular basis and the opportunity to continue taking part in hobbies that you already enjoy.
More Free Time
Finally, most people do not want to spend their retirement looking after a home and doing all the mundane tasks that come with everyday life. If you can relate to this, then moving to a retirement community might be an ideal option for you to consider. With a smaller living area that is suitable for just you, you will usually find that you don't spend as much time doing household chores as you would in a larger property. In addition, many assisted living facilities to have plenty of services on hand for your convenience, so you can always have somebody do your cleaning and laundry for you if you prefer, giving you more time to enjoy your retirement, make new friends, and take part in activities that you like.
If you have reached a point in your life. Where you are retired and need a change in your environment, moving to an assisted living. Or a retirement facility could be an ideal option. There will be support on hand to help you with anything you need, while you get to continue being independent and enjoy your retirement years to the fullest.