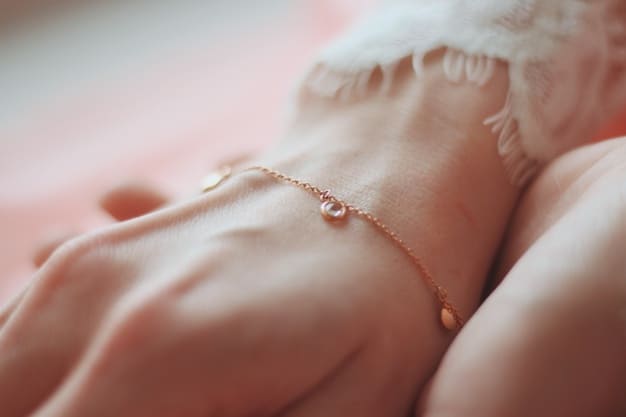 How to wear a bracelet with style?
So many bracelets, so many occasions to wear them, but only two wrists… what to do?
Of all the types of jewelry that can dress up your look, add sparkle to any day of the week, and really help you express your style, bracelets are here.
Many women find it difficult to accessorize their outfits with bracelets. Regardless, bracelets are still one of the most beautiful and timeless pieces of jewelry a woman can have. When worn correctly, they add the perfect touch to any outfit.
Bracelet in gold, silver, or fantasy, simple or adorned with stones, bangle bracelet, cuff, personalized … the choice is vast, especially at the Limelight jewelry collection. There is something for all tastes and all budgets.
Due to the number of styles of bracelets available in the market, choosing the right one can be complex. What bracelets to wear and for what occasions? Can we mix metals? Collect them? How do you choose the bracelet that suits your style?
If you are not sure how to wear bracelets but would like to incorporate them into your outfits for any occasion and every day, keep reading to find out more.
Choose according to the occasion
When choosing which bracelet to wear, be sure to consider the situation.
When you're at work, you don't want your bracelets to make a lot of noise and disrupt the work environment or, worse yet, distract you.
The bracelet that you wear to work should be thin and elegant, something that speaks to your personality. If you wear an elegant outfit, wear a sophisticated bracelet, a beautiful bangle, or a thin bracelet for example.
On the other hand, if you wear a neutral outfit, do not hesitate to choose a more original bracelet to make the look trendier.
When you are in town or dining with friends, go for a nice cuff to make your outfit shine.
A beautifully feminine bracelet is an essential accessory to enhance your look whatever the occasion!
The accumulation of bracelets
If you are following the trend, you might want to have multiple bracelets to layer them on. But the point is not to load your wrists with as many bracelets as possible.
Usually, in the most elegant looks, a single beautiful bracelet on a single wrist is enough to really show off a look.
However, you should not be afraid to experiment. Don't be afraid to mix silver and gold, or other metals and fabrics. Feel free to layer a gold bracelet with a silver bracelet or a bronze bracelet with a steel bracelet. Wear a few bracelets of different colors or patterns, as well as a few bracelets of different widths. Layering multiple bracelets can be cool with the right outfit.
Remember that there are no hard and fast rules when it comes to wearing bracelets and it is your style that you are trying to show off here, so trust your own judgment. And the more, the better! Be careful not to overload either…
Bracelet size
Finding the perfect fit for your wrist is another key part of choosing the perfect bracelet. A bracelet that is beautiful but ill-fitting is never a good choice of bracelet. So, be sure to measure your wrist to find the perfect size for you.
When choosing your bracelets there are a lot of things to consider, including when you'll wear them, where, with what clothes, and what you'll be doing. It is important to have a wide range of styles of bracelets in your jewelry collection so that you are prepared for any eventuality.
Finally, bracelets are timeless, trends come and go. So do not hesitate to invest in quality to keep your beautiful bracelets for a long time.
Bracelets are the perfect accessory to complete any look and you shouldn't hesitate to wear them.
It's Valentine's Day soon doesn't hesitate to offer her a beautiful piece of jewelry: a bracelet or earrings for example, that she can wear while thinking of you to make her forget the noodle necklaces of your childhood!