Apps & Softwares
6 PC Screen Recording Apps for Windows 10, Mac, and Linux
Screen Recording Apps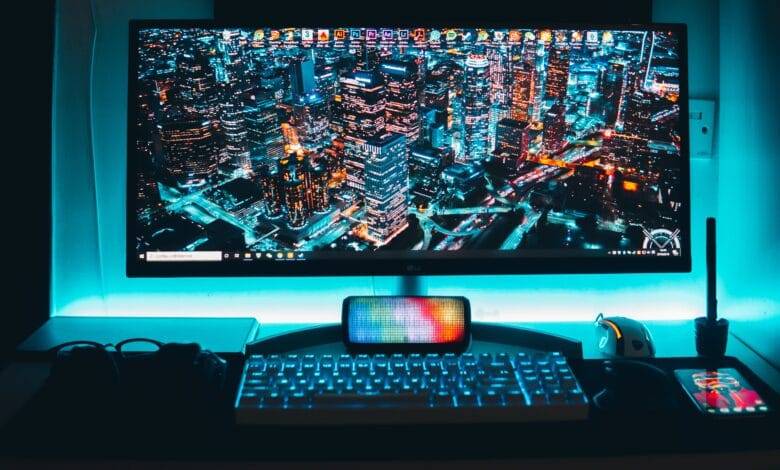 We are going to tell you how to record your computer screen in Windows 10, Mac, and Linux so that you can make videos of the apps or games you use. You can then use these videos however you want, whether it's downloading games or teaching other people how to do certain things.
But first, we will also bring you 6 video recording apps, including the native Windows one, and extend it with other tools.
6 PC screen recording apps
Windows game bar
For a long time, Windows Game Bar has been the easiest native method to record your computer screen, and after its latest updates to make it more complete, it has kept this option. It can both record the whole screen and take a photo, and its only limitation is that you cannot save your desktop or file browser. It doesn't have a lot of options, but it's easy to use.
RecordCast online screen recorder
If you want an alternative that only serves to record your browser screen, but doesn't require any installation, this is new and very comprehensive. RecordCast can record the screen or screen with the webcam, and you can record the whole screen, an application window, or a browser tab. The videos will be automatically downloaded in .webm format. But with a built-in video editor, you will be able to download them also in mp4.
Monosnap
Monosnap is a free application for Windows and macOS that allows you to record your screen in MP4 format. It is very comprehensive, and you have options like choice of FPS, video quality, whether you want to use a webcam to add your face to videos or sound sources. You can also choose the area to record.
OBS Studio
It is an open-source tool famous around the world for its webcam streaming options, but it can also be used to record your computer's screen with GNU / Linux, Windows, or macOS. OBS Studio's a much more complicated tool to use, but it has all the options you could possibly need.
Apowersoft Free Online Screen Recorder
Apowersoft is a tool that can be used in two ways, online to register your browser or by downloading a small launcher to register your desktop. It allows you to select different recording areas, record audio, add annotations to your capture, and finally save the video to your hard drive or share it online.
NCH Software Video Capture
While it doesn't have the most modern interface, NCH video capture does have some good tools that it gives you for free. It stands out for its ability to schedule recording and use it in external cameras as well as to record a screen or webcam. There are no options to quickly share the recordings, but it saves them in major video formats, including MP4, MOV, or AVI.
We did a lot of research to know about these apps that can help you record the screen in Windows 10, Mac, and Linux.
Now that you know more than one best screen recorder, it is your choice to go with any of them. I hope you like the information on this page. So please share with others and share comments on the post using the comment box provided below. Finally, but thanks for reading this post anyway!