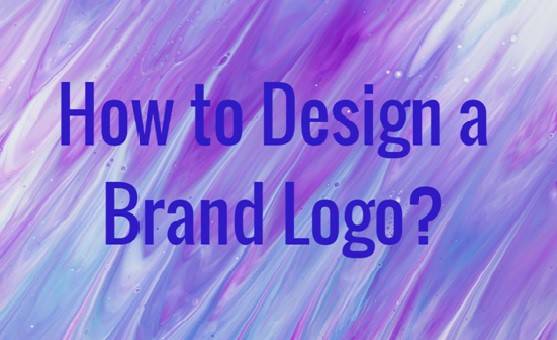 A logo is a direct presentation of a brand and a company. It's what makes your brand recognizable around the world. It's one of the first things customers will notice about your business, so it's essential that you make an excellent first impression.
And designing a brand logo is a huge responsibility, as it means finding a visual way to quickly and effectively communicate a brand's ideals. An awesome logo should be memorable, simple, timeless, appropriate, versatile.
The article will introduce the steps to design, ways to get inspired, tips for designing logos, and some websites and tutorials for logo makers.
Steps to design a logo
1. Planning and research
You should have plans and research on how you want to approach design, how it will be used, and how it will relate to your brand identity.
It's important to consider your brand design style when designing a logo to make sure it's relevant to your brand identity and using the same colors and fonts. Maintaining a consistent design across all types of designs is very important to create and maintain a brand identity. And the type of logo formats you need to create will depend on how you use the logo. Therefore, also try to list how you will use the logo.
2. Create a logo concept
To get a logo concept, you need to choose a type and a style or trend.
In general, there are several categories of types, including symbols, letters, abstracts, and combinations. Depending on the type of your business you have, you can choose one of these categories to create your logo.
For example, if you are going to make a brand logo for your gym studio, you may use the symbol type to create an awesome bodybuilding logo that would attract more people to your studio.
3. Logo specification
A logo design specification refers to how you want the logo to be designed.
Here are some of the details you need to include in your logo design specification:
Logo type (for example monogram, wordmark, etc.)
Use of colors (for example brand colors, trends, etc.)
Logo formats to include (for example PNG, AI, SVG, etc.)
Dimensions (for example: vertical or horizontal, logo size)
Logo font (for example signature, script, etc.)
Use of the logo grid
Ask others for advice and thoughts
Choosing a font for logo design is an important part of logo design. And the most popular fonts used in logo design are signature fonts, handwritten fonts, monograms, Blackletter fonts, and decorative fonts.
You should also choose the color of your logo to match the design of your brand. Ensure the colors you choose for the logo can relate to a color group to make it a professional logo and a precise design.
The background of your logo is another thing to keep in mind. You need to know how color works, and you can design different versions of logos with different colors.
So how do you design the logo, DIY, or hire a designer? You can make a decision based on your experience and knowledge.
Ways to find inspiration
Here are some ways to find inspiration for your logo design.
1. Navigate to Behance
Behance is one of the most popular platforms for creating portfolios and displaying their best work. You can start looking for logo designs and see how designers use different colors, fonts, symbols, and shapes to create unique logos.
2. Create Moodboards
You are able to find images and designs related to the theme of your logo design and create an ideal mood board to quickly find inspiration.
3. Browse the markets
You can find customizable logo templates in the tools like DesignEvo logo makerto inspire you with various styles of logo and niche designs.
4. Start doodling
You can take a notebook wherever you want, so you can draw something creative and inspiring as soon as you see or consider logo ideas.
5. Ask a designer
You can also contact a professional logo designer on the social network and ask for advice. You will receive tips on how to find inspiration, logo design standards, and more.
Tips for designing logos
You need to understand some of the basics of logo design that will help you better express and personalize your brand personality.
1. Get to know your audience
Before you create a logo, you need to know the audience you want to reach, which will help you determine the fonts and colors you will use, as well as the overall look of your logo.
2. Watch the competition
You can look at your competitors and other companies targeting the same audience as you to see if you can spot patterns in fonts, icons, and colors. And think about what makes them different from you and how you can highlight those differences in the design of your logo.
3. Choose the appropriate fonts
The fonts you use will help you convey the personality of your brand. You are a luxury brand that serves a market audience or a fun and entertaining brand. These different personalities can be expressed by selecting fonts.
4. Choose colors wisely
Like fonts, the colors you use will help you convey the personality of your brand, and different colors have different meanings. For example, red conveys energy, warmth, romance, passion, emotion.
If you want to combine several colors with telling a full-color story of the brand, look at the color wheel and choose colors that work well together.
5. Make it simple
When it comes to creating a logo, less is more. Keep the design simple. Don't use too many colors or fonts, and make sure the colors complement each other. The same goes for pairs of fonts.
6. Tell a story
Nowadays, marketers often agree that buyers connect much more to the stories than to the basic facts of your product. The ideal would be a powerful logo with two stories: one that is obvious and another that is hidden.
7. Ask for feedback
You should always create multiple iterations of your logo and ask for suggestions from your friends, family, and the public (if possible). This will help determine which of your final designs is the winner.