Apps & Softwares
How Can Embed Google Reviews Widget On Website With These Tools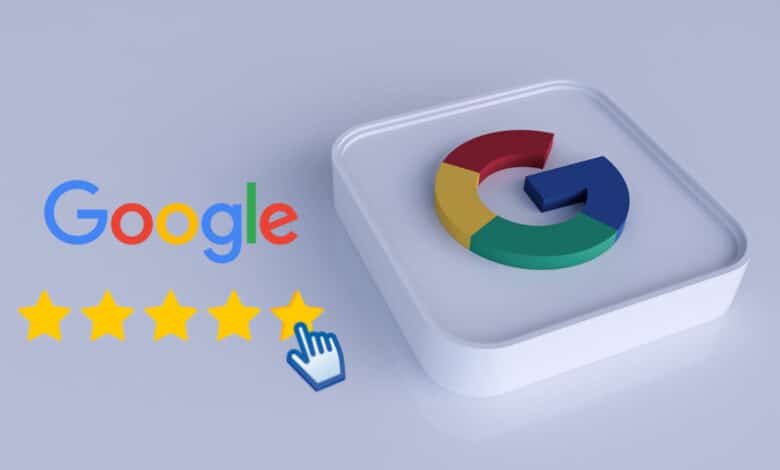 Whether you are a business or a consumer, reviews have a vital role. For businesses, it helps to know their current marketing scenario and the reputation of their brand. Whereas it helps consumers to know about the brand and the product. Either way, reviews are beneficial to all.
And whenever we mention online reviews, it is essential to talk about the Google reviews widget. After all it is the most trusted platform and is backed by our very own Google. It has become a crucial part for businesses that now brands are opting to embed Google reviews on the website.
The Google review widget works like an operational block on the website, enabling users to display Google reviews without any trouble. There are various tools readily available on the internet that equip your website with the widget, and in this blog, we will talk about the 3 best tools that help you in this case.
3 Best Tools That Help You to Embed Google Reviews Widget on Website
The tools mentioned below are currently the top-rated tool that provides you with the Google review widget and assists in adding it to your website. You can find them with ease on the internet and operate them without any hassle.
1. Tagembed Widget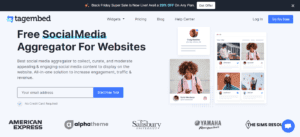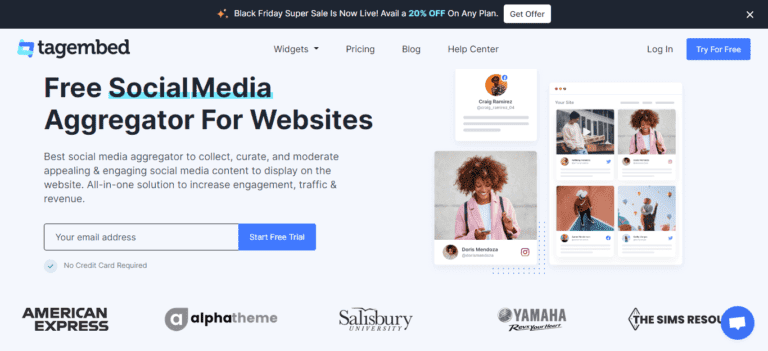 Tagembed is a powerful social media aggregator tool that has made a name for itself in a very limited time. The tool is known for delivering some excellent results with its pocket-friendly pricing plans and useful features.
The tool helps users collect social media feeds from 18+ platforms, curating and customizing the collect feed and displaying them in a presentable manner on the website. It provides a dedicated Google review widget that you embed on your website by following straightforward steps.
Tagembed not only provides the Google review widget and eases the whole embedding process but also provides some useful features that add great value to this tool. Some of the major features of the tool are mentioned below.
Highlighted Features:
Customization – the tool allows you to personalize your widget as per your need. Here, you can adjust the font size, change the font color, alter widget length and height, modify the widget color, etc. You can use this feature to match the widget with the style of your website or brand.
Various themes and layouts – you have ample layouts and themes as options; you can select the one that shows your website as more organized and professional.
Responsive widget – The widget adjusts itself as per different screen types, there is no need to change the display setting.
Real-time updates – As soon as someone uploads your brand's review, the widget displays it without delay.
Moderation – allows you to remove the reviews you think might be inappropriate as per your website or mislead your potential customers.
Analytics, Custom CSS, Custom CTA, and more.
2. Review-widget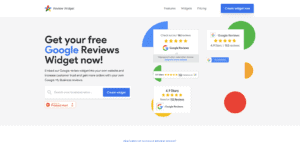 As the name suggests, review-widget provides users with a widget that they can use to flaunt their positive reviews. By following some simple and basic steps, you can get a Google review widget that you can add to your website.
Google review widgets help users in establishing brand credibility and develop a good reputation in the market. Also, it provides some amazing features that beautify the widget and make it more pleasing to the eye and attention-grabbing. Some highlighted features of this tool are mentioned below:
Highlighted Features

Various modern and applying widget designs: The tool offers you a wide range of widget templates and layouts, helping you make your widget and your website more attractive and pleasing to the eye.
Compatibility – Like the tools mentioned above, the widget is compatible with all types of websites and website-building platforms. That means you can use it for your website easily and hassle-free.
Various badges – The tool also allows you to display your reviews using different badges, each badge has its own specialty and advantage. For example, small badges display the rating helping consumers know the product's stature. The comment widget allows users to display detailed reviews, provide the proper feedback, etc.
3. Reviews on my website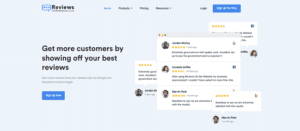 The next best tool on the list is – Reviews on my website. This tool is an all-in-one review management solution that you need. The tool helps collect, monitor, and display the review, assisting in building trust. The tool has a dedicated Google review widget that enables you to showcase reviews related to your brand without hampering website performance.
Whenever consumers read reviews related to the brand on the website, it encourages them to write reviews and have their limelight on the website. After all, consumers feel valued when a brand considers their reviews and displays them on a website. So, by adding a Google review widget to the website, you can even develop a review cycle for your website.
Highlighted Features:
Customization – you can choose the widget's background color, choose from different templates, and make the widget match your website theme and style.
Badges – the tool offers various badges that help you display different types of reviews in different styles.
Over to You
There you have it, the 3 best tools that help to embed the Google reviews widget on the website. So try them now and showcase your reviews in style. After all, it is important to showcase reviews to consumers, or what will be the point of collecting them. So, try the tools mentioned above and use the one best suit you.