Apps & Softwares
How do you choose the top-notch apps for your business?
apps for your business?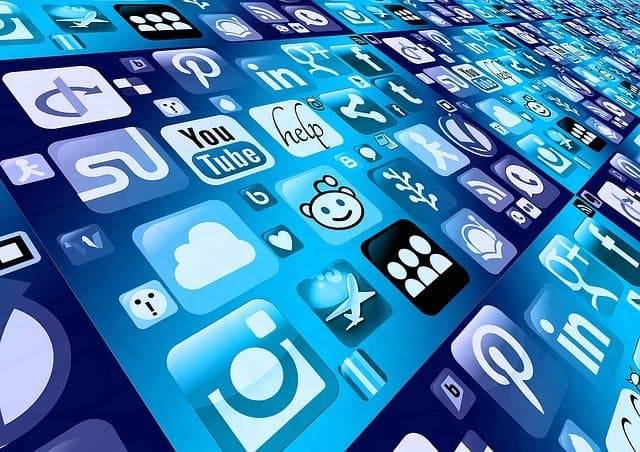 We all want the best for our businesses, including the best employees, equipment, products, services, tools, and so on. When we discuss tools, we must consider both applications and software. A solid app will boost your company's productivity, efficiency, and workflow. It also streamlines your operations and saves you cash and effort. However, due to the large number of applications available, selecting the best app for your business is difficult. Therefore, we'll walk you through five steps to help you find the perfect app for you. But first, take a look at some of the top apps.
Best apps for your business:
A business application is a set of elements that together deliver business operations that can be used locally, remotely, or in conjunction with some other business apps. For example, Business apps may include Logistics Operations, Stock Control, and Accounting. Software is also a business app, so here is our list of the best software apps for small and medium-sized firms:
Best office software app: Microsoft 365.
Best accounting software app: Wave.
Best Ecommerce software app: Shopify.
Best business communication system app: RingCentral Office.
Best Online payments app: Paypal.
Best project management app: Trello.
Best Email Marketing app: MailChimp.
Best Hiring app: FreshTeam.
Best Payroll app: Gusto.
Best Sales and marketing app: Hupspot Marketing Hub.
These apps may or may not be the best for you, it is subjective, it depends on many factors, such as, the infrastructure, the objective, and work environment. As a result, we've come up with a list of five steps to guide you in selecting the best app for your firm.
Step One: Know what you have!
Self-awareness is fundamental. Before making any business decision, you must take a step back and evaluate what you have. Your infrastructure, work environment, team, and business objectives are all things you must be fully aware of. Will the app be able to meet these standards? Do your employees need to be trained on how to use these tools?.
Step Two: Know what you need!
This step plays a major role in this process. Make a list of your requirements, expectations, budget, and everything else you need from this tool. Ask yourself these questions: What do I need to improve in my business? How much will I be willing to pay? What objective do I need to achieve by using this tool? Will it benefit my employees and customers?
Step Three: Research!
Ask your employees for their opinion. Inquire the opinion of everyone involved in your business, you will be surprised by the amount of suggestions everyone provides. Analyze your customer's expectations. Examine the feedback left by customers on your website to see if this tool might help you improve client retention. We understand that this tool is not used by your customers. However, such tools have a variety of effects on clients. Finally, find out what similar businesses are using, or surf the net for reviews and opinions.
Step Four: Selecting!
Reaching this step means you identified what kind of tools you would like to use. For example, you decided to improve your payroll operations by using a software app. Following the three steps above will narrow down your option to 3-5 apps depending on your requirements and needs. Now, your selection should be based on some factors:
Usability: Select the one that everyone can use. A good tool is the most usable one.
Storage: The less energy an application consumes, the better. The use of the processor, RAM, and storage capacity should all be kept to a minimum.
Security: your data must be protected, check the app security measures.
Consistency: A good software operates consistently without bugs or glitches.
Price: This is not an important factor, because you should not be cheap when it comes to apps, because some cheap apps will cause more problems than solutions.
Customer Service: A good app offers good customer support for when things don't work. Check the support channels and timetables, then choose the best fit.
Step Five: After the implementation:
You are now using the app. As a result, you must get input from your personnel. Make sure that everyone can use the tool without difficulty, and examine your workflow. You should also inform your employees about your goals for using the app and how they can fully benefit from it. At this stage, communication is essential.
Conclusion:
Applications and software make your life easier by streamlining operations and increasing productivity. It saves you a significant amount of money and time. Although selecting the ideal tool is difficult, you can always approach an application service provider for support and advice in analyzing your business, managing your apps, and proposing what is best for you.