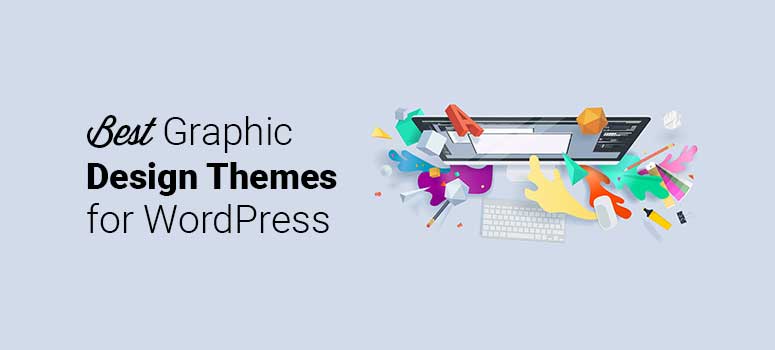 Are you creative and have an idea that you want to present to others and do not know how to do it? If you decide to sail into a massive community of the "virtual world", blogging can be ideal for you. Before they even start with that idea, many people have many questions about running a blog, what does it all require, how much time or financial costs it will take? It all depends on how much information you get before you start creating it and your dedication, and the topic you place on the market. All of this would not make real sense if there were no WordPress plugins, making the overall picture more meaningful. Plugins that you choose to add to your website, more precisely the blog to be run more successfully, enable better positioning and ranking on search engines, provide security measures, and adequate promotion of your efforts. How do you choose the best plugins just for you? It is impossible to give a specific answer because it is related to other variable factors, from blog to blog, and of course, from your preferences. But what we can say with certainty is that we have selected for you a few examples of plugins that can help you with the challenges that await you.
  WP Reset

If you are a graphic designer whose main field of interest is designing and editing websites, in this case, this plugin is what will be one of the many that you should include in your business circumstance. Why WP Reset? To improve your site, the WordPress Reset plugin allows you to keep the page tidy and clean with one click on the WordPress reset option. If you want to record the previous state of your page before selecting the restart option, you can use a feature called snapshots, which saves the database in the form of tables. Of course, every newly created website comes with a large amount of work – from updating to installing all the necessary tools. With the collections, you can access unlimited examples of various plugins and tools, all in one place, with speedy installation. Do you have a problem with not being able to log in to your website? Do not panic – the emergency recovery tool allows your site always to work. It can check all essential files to see if one is missing or damaged. You can also disable/enable plugins, edit the website or create a new administrator. And if, despite all these options, you are not satisfied with the page, and you want to delete everything to the last possible element of your page, you can do that by selecting the Nuclear Reset option and start from the beginning with new ideas.
  Coming Soon and Maintenance Mode
The Coming Soon plugin has a dual power – an option to create a coming soon page that will give users information that the page is in preparation and a maintenance mode option that "hides" the page's visibility when updating. Create as many licenses as your site requires concerning the number of customers, and manage them at no extra cost. Accelerated one-click data synchronization allows you to access your dashboard from anywhere and make the necessary changes or refinements in a matter of moments. If you opt for the PRO version of this plugin, it comes with over 150 different themes you can activate very quickly. Tracking statistics with using the Google Analytics, will significantly improve your SEO. Given the profession of graphic designer, the Coming Soon plugin offers the ability to design every element on your page, from headers, backgrounds, logos, content to inserting videos and locations. And if you want to send notification flyers before the official launch of the page, it is possible because you can easily integrate the plugin with emailing services (MailChimp, Zapier, Universal Autoresponder Support).
WP 301 Redirects
A unique feature of the WP 301 Redirects website plugin is that it redirects URLs. In some cases, you choose to change the URL of a page or post. This plugin helps you to redirect WordPress and guide users to the new URL in an acceptable way. Showing all settings, the change on the page will be displayed via graphs with detailed statistics so that you can perform the necessary analysis of all elements. If you want this whole process to be done by the plugin without too much effort on your part, choose an automatic redirection option. When you enable this option, you have the option to configure the settings according to your preferences, and the selected pages or posts will be automatically redirected whenever possible. When you decide that you no longer need the plugin, when deleting or disabling it, there is an option to delete all tables and opportunities along with the plugin. That way, you are sure that nothing is left as a potential threat to the website.
WP Sticky
As the profession dictates, graphic designers often have the characteristics of precision, creativity, and accentuation of certain parts of the website to more effectively brand what you place and the exact positioning of SEO. For these reasons, we present you with a very creative and efficient tool called WP Sticky. Why can it be helpful to you? It is this "stickiness" that allows this accessory to create an incredible visual sense of the mobility of the element you choose. In this way, you can make a sticky menu, accentuate the name, part of the sentence, text, Google map, place – literally anything, all according to your needs and desires. It does not require any additional knowledge of programming languages, instructions and you can find examples of use on the official website. And thus, the relationship with your customers improves because you also point out what could be attractive.
Simple Author Box
If you want to add other authors and writers to your blog and easily follow all these events, the Simple Author Box plugin was created for that very purpose. In its many features, it can customize or display the author's frame on pre-selected posts. Text formatting, color, size, social icons, the ability to automatically enter frames for authors in posts, plus many other options you can find later if you opt for the PRO version, are provided with this amazing plugin.  It is fully customizable to all websites, so no worries. By choosing this plugin, you can show professionalism, expertise. Posts will take your personal "signature. What may be most interesting for you in the offer of this plugin is adding icons that have a direct link to your profiles on social platforms.Its exceptional ease of use, and therefore adaptability, offers security in use, and for you, the job of managing authors will no longer be demanding.
Blogs can be a great way to communicate with your users, present your service/product and get feedback about it. It requires a considerable amount of work, constant monitoring of statistics, refinement, redesign, all to get the best SEO image of your website. You have a significant role to play in creating your business and the process of promotion and placement in the modern, already vastly advanced digital world. Building a website is one of the best solutions that, if you study well, you can use as the most potent tool empowered with countless plugins. We have only superficially scratched the list for you and presented you with some of the accessories that can make the job more accessible, and it is up to you to decide which one will suit you best.