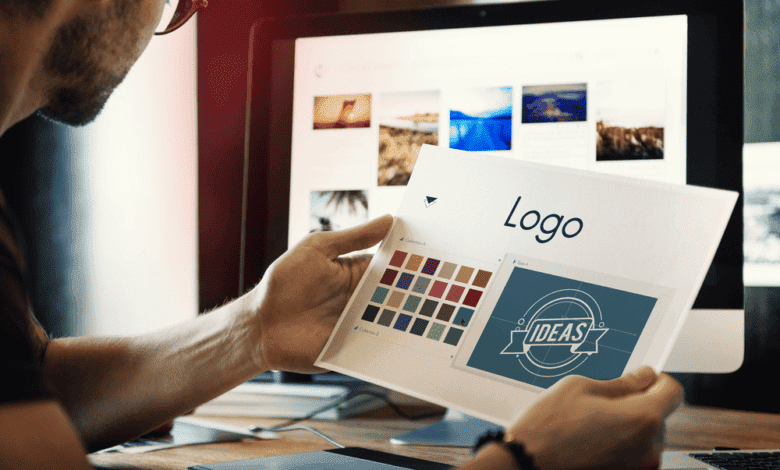 How To Get the Best Logo Design
Have you ever thought about why a logo is so important? It is impossible to see any well-known brand without a logo. The reason is; a logo is the hallmark of the company. The first thing that clients encounter is the logo. It represents the face of the company. Therefore, companies focus on creating an effective brand logo to engage more customers.
The proven point is, a simple logo is more appealing rather than a messy logo. Because the logo is the ambassador of the company hence, it should be engaging and eye-catching. The analysis depicts that memorable logos are generally decent devoid of complex creativity.
Ranging from big to small companies every one of them has its own identity. There are three possible answers when a person sees the logo, yes, no, and wow. You always wish to go for the best captivating logo. In this article, you've got a complete guide to create the best logo design. You can either hire a professional or create a logo yourself. In both cases, this step-by-step guide will be helpful.
Create a Baseline/ Sketch Work
While taking a start to design a logo for your company, firstly, do the research. Search for the baseline or the main motive of your company. A logo is the front face and should speak to the customers, therefore, focus on the company's motive. For instance, what the company is about and what it is going to present.
The mission and vision statement should be clear to you. Whether a designer is working for you, or you are designing a logo yourself, make sure to have a crisp research work ahead. Because you have to do a series of meetings with the designer as well for the details. Check for the target market, as your logo should be able to communicate with the audience.
Besides, make a timeline for completion of the logo, an effective logo can take time from days to weeks.
Analyze the logo designs of your competitors to have an idea of how to present your product uniquely.
The color palette, color tones, and shades are the prominent parts of a logo.
Shading and boldness matters a lot for emphasis or to make a brand's name glamorous.
Notice each aspect while designing to have the best output afterward.
Think Like An Artist
After you create an outline of the logo, here comes the artistic approach. Creativity helps you to extract the major details and ignore the leftover. The artwork will help you out to present small things in a big way. As you get the message of Nike by looking at it, similarly you have to design a logo that ultimately gives your message to the clients.
Think out of the box.
 Pick paper and pen and start sketching your thoughts.
 Noticing your budget and audience medium of interest works thoroughly.
Indeed, your logo will be finalized on designer applications, but still, there's a need to build the basic framework of your logo.
Choose Color Scheming
Further, go ahead with choosing the color combination that suits best for your product/service. Each tone has a psychological fact behind it, pick the one that suits best for your brand. If you are confused in choosing colors, check the lighter and brighter tones from a color picker or search for the best logos and analyze their color scheming.
It is not necessary to merge all colors, some of the best logos are in black and white colors. Still, they look fabulous. For creating a charismatic design, also consider taking recommendations and reviews.
Typography
Besides color scheming and hues, typography plays the main part. Typography is a stylish way to create an immense writing effect. Each font has a separate value and uses for separate purposes.
Sometimes, people use bubbly fonts to catch users' attention, however, it may or may not look good.
Furthermore, it is not necessary to use different font types at a time.
Avoid using generic symbols, because they can be forgotten easily.
The more creative you are, the more best your logo would be. You have to target the customers, saving time using clipart is not utilizing your capabilities. There is a hidden artist in every soul, you have to nail it. Using typography that suits your brand's logo will be more fruitful.
Sketch Out To See What It Looks Like
Now at this stage, you have finalized the color patterns, type of fonts as well as the motto your logo is going to present. It is time to turn your sketch into a proper format of the logo. Hire a professional graphic designer to design that logo on professional tools like illustrator or other suitable software.
The points when fonts should be thick or thin, trimming unnecessary details performed by the creative mind results in the best output logo. It is advisable not to choose more than 3 colors. Choosing colors that suit your brands and depicts the message accurately is the critical point. Be conscious while choosing colors in trends.
Scalability And Flexibility
Last, not least, consider the scalability factor. This means that you do not design your logo for a particular medium. A time may come when you have to establish your business on a broader scale. You have to display your logos on billboards, business cards, writing pads, or any related marketing material as well. Thus, sticking to a particular medium would be problematic. Focus on creating an everlasting design.
Keep this in mind when designing a logo so it could look engaging and appealing in any medium. An effective logo should be flexible enough to mold as per your needs.
Conclusion 
To cut a long story short, research before designing your logo. Sketch and focus on the main point, and reject the extra details. Try to design a simple and creative logo that attracts customers, rather than confusing them. Taking reviews is also a good opinion. So, take reviews and comments positively to bring out the best possible output.