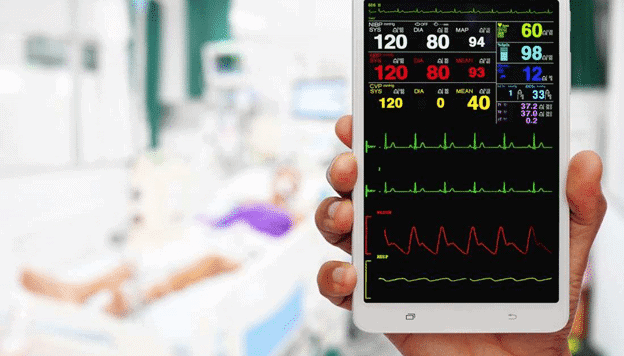 How Mobile Health Apps For Patients Change The mHealth Trends
With the rise of the technological age, came the big technological revolution. And till now, almost every industry has dipped their noses to taste the fruit of this gem of a revolution. Today, mobile phones are much stronger and more capable than it was 10 years ago. And all this has helped the healthcare sector a lot. Year after year, different variations and developments are introduced by the app development services to improve the medical field a little bit more. What was thought of as a difficult task 10 years ago is now possible with just a tap of our hand.
What is the mHealth trend?
mHealth simply means mobile health, which includes personalized healthcare services based on the various physical points of a person on mobile. You can now get a quick health tip or get a fast home remedy with just a tap of your finger. All this is continuously increasing at an alarming rate, and app development services are constantly shaping a different medical sector for us day by day.
Benefits of mHealth
Suppose you visit a hospital and are prescribed to go through an XYZ test whose result will come only after 3 days. And also the distance between your house and the hospital is a little too much to come and collect just the report. But wait, your lab in charge says that you can get the report in your home delivered to you online in 2 days! He will simply email you the report which you will forward to the doctor, who in turn would quickly check it online and will suggest your medications accordingly. All these steps will be done while you enjoy sitting at your home and all the credits go to the healthcare app development and mHealth trend changes that we are going through nowadays.
It has been really easy to communicate with doctors nowadays as one can connect with their doctors and seamlessly get medications online. Lab results are also sent via email nowadays, which are automatically adjusted in the hospital records.
All this has been changing the whole trend of the medical sector. Telemedicine is one term that is on the rise for the last few years as patients and doctors both prefer getting treated and treating others online. Yes, not all cases can be treated online, but there has been a significant effort to do the same.
The topmost benefit that we want to mention is that communication nowadays is much faster and clear, as you can connect with whoever you want and whenever you want. Emergencies are now treated with a lot more efficiency as people can get connected with reputed doctors online with just a tap!
What are the different types of mHealth apps out there?
It is very normal to get confused among the vast choices that we get online. Getting medicines is much easier nowadays than finding the best app you like because there are too many choices. So, let us see what are the most common types of healthcare app development services out there:-
1) Simple medical apps
These types of apps make the backbone of the mHealth trend as they give surface-level knowledge to everyone. Look, to treat yourself or at least stay healthy, you don't need an MBBS degree. All you need is an app that gives you healthy tips, and you are good to go. These apps provide A-Z info that a person needs to stay a healthy lifestyle.
2)Healthcare and fitness apps
With gym subscriptions reaching sky-high, it's high time we must turn out home into a gym. Surprisingly, this doesn't need any investment as these apps already provide you with exercises using normal day-to-day equipment. And on top of all this, all you have to do is use them religiously and make use of them in the best way possible.
3) Health record applications
For people who find a hard time remembering different medicines, their family doctor has prescribed them. No need to do that anymore as you can easily store that information on your phone, which will automatically remind you to take the correct drugs at the right time every day. This not only removes the extra load to remember the names and schedule of the medicines but also gives you mental satisfaction that at least now you won't forget your medications.
4) Education applications
These apps are playing a big role now as the whole world is facing this pandemic and using online platforms to study. These types of apps are specifically designed by developers to help people learn more about the biology of humans. Yes, no doubt all these won't fetch you a university degree, but you sure will become a much more learned person than you were before.