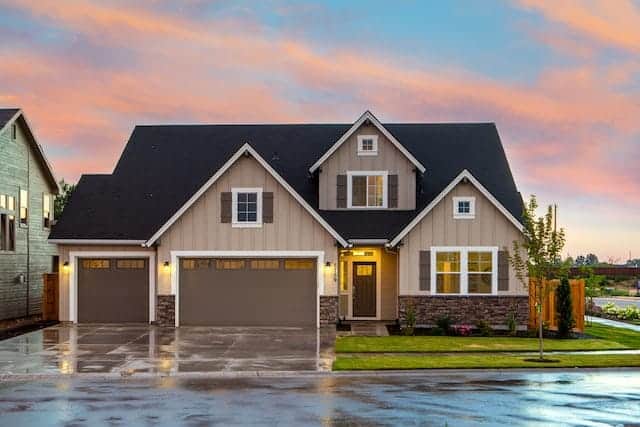 How to Start a DIY Home Project
Having your own living space allows you to personalize it according to your liking. You can incorporate shelves, add plants, and customize paint colors to make your space reflect your true personality.
However, a hurdle many people face when personalizing their homes is cost. After all, furniture, repairs, and paints come with hefty price tags, but home improvement does not have to be expensive. If done correctly, DIY home improvement projects can be budget-friendly, so use your creativity and resourcefulness to improve your home with little expense.
Need ideas? Here are some beginner-friendly DIY projects to give your home a new look.
6 DIY Projects to Improve Your Home
Organize and conceal cords
To give your space a cleaner look, conceal cables of fixed appliances such as your television and air conditioners. You would not want to see messy cords lying around, not to mention the possibility of tangling or tripping over cluttered ones. While it is a minimal adjustment, cable management can make your workspaces feel relaxed.

You can use cord covers or console tables with cable compartments to hide wires from sight. If concealment is not viable, you can just arrange cords neatly. Use zip ties or cable binders to secure cables together and minimize the mess.

Build floating shelves
Consider adding floating shelves to your wall if you need more storage space. They are a quick and easy way to display books and decorations for a cozy home. With floating shelves, you could enjoy the benefits of additional space without the tight presence of full-sized bookshelves.

You would only have to spend a little to set up shelves in your living space. All you need is a drill, screws, shelving planks, and brackets. Create two level holes in your wall and screw in the brackets. Affix the shelf on top, and there you have it—an easy and chic solution for extra storage.

Frame wall mirrors
Frame bland wall mirrors to make them pop out in your space. While you can make do with an already framed mirror, customizing it can give you more design and color options.

Choose your framing material and design from the hardware store and cut it according to your mirror's size, considering the miter you need. Fix the pieces together, then paint the frame with colors that complement your interior, or leave it as it is for a natural ambiance. Finally, secure the mirror to the frame with silicon glue and clamp it down while it dries.

Refinish wooden furniture
Maintenance is necessary if you have vintage wooden furniture on display. Do not underestimate the natural color of wood, especially if you are going for a rustic look. However, keep in mind that it is vulnerable to humidity, ultraviolet light, and age, which often results in discoloration, brittleness, and cracks.

You should refinish wood furniture periodically to maintain its natural appearance. Clean the piece with a dry cloth, seal holes and cracks with wood filler, strip the old finish off gently with sandpaper, then apply the new stain. Once dry, protect the furniture with a clear coat finish.

Repaint the walls
Even in new houses, walls are one of the first spots to show wear. Cobwebs, dust, and discoloration can make your interiors less appealing, so repainting your walls every few years can make your home look livelier. If you have no experience in painting, do not fret—the process is simple, cheap, and beginner-friendly.

To start, use a paint stripper to remove existing paint. While many people skip this step, removing old paint gives you a fresh canvas. Additionally, old paint tends to flake, and you do not want the new one to chip off with it.

Once you have chosen the color, spread the paint evenly along the walls with a roller. If you paint on wood, layer the wall with a coat of paint primer before the main color. Additionally, do two paint coats to avoid uneven shading. Remember to use newspapers and painter's tape to keep splashes off the floor and furniture.

Reupholster furniture
Regardless of how well you maintain them, upholsteries can still get worn or soiled, especially if you have kids and pets. However, other than dirt, old fabric might stick out like a sore thumb if it does not match the rest of your décor.

Rejuvenate your furniture pieces with reupholstery. The process is relatively straightforward for basic chairs: remove the cushion, replace the old fabric and padding, then attach the new cushion back on with nails or a staple gun. Reupholstering can breathe new life into old furniture, so try practicing on ratty vintage pieces to restore them.
Spruce Up Your Living Space With DIY Projects
Many people dream of having a living space they can personalize. However, buying new furniture and refurbishing your living space is often costly, and because of this, you might put off upgrading your home to save cash.
Luckily, doing home improvement projects yourself lets you improve your interior without breaking the bank. All you need is a guide, cash, and elbow grease to make them work. So, what are you waiting for? Grab your tools and try out some of the projects we have given above!