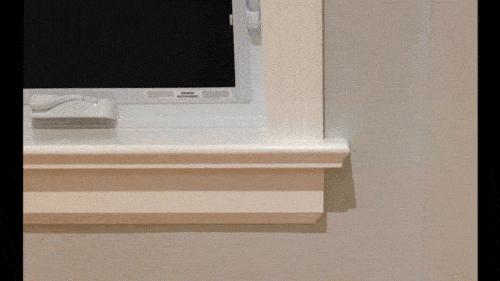 Why do You need To Say Yes To Window Sills?
If you are not aware of window sills, it is the flat part or you can say the surface at the bottom of the window. It bridges the gap between the side jambs and opposite to the head casing called window ledge. All of them put their best efforts to trim the window. Sills are used to enhancing the beauty of the interior or exterior of the window. Talking about the materials of the windowsill, it could be made of stone, wood, aluminum, tile, or vinyl.
Have you been contemplating installing Window Sills? You have landed at the right place indeed. Here, we are going to emphasize it in a detailed manner. Let's check it out –
● Get Your window Decorated In An Ideal Manner –
Windowsills do make your home look beautiful. The best thing is that it covers the rough building construction to decorate the window. There are varieties of material and colors are available to go with your house style in a great way.
Potted plants can easily be placed on interior sills to make your home look beautiful. It is time to make your home get filled with nature's essence. Apart from it, you may also place any other decoration on the interior sills. Windowsill is regarded as being a wonderful showroom whether it is about your plants or any other sort of decoration.
● How Window Sills Is Small But Play A Wide Role –
Though windowsills do regard being a small part of the window, they play a major role to keep it having aesthetics factors. It is needed to choose the ideal window sills indeed. Talking about the essential part of the window, it is indeed windowsills. The best thing is that it plays a major role to keep the window structurally.
It makes it possible to connect the window board as well as the frame to keep the window at its proper place indeed. Do seal the gap between windows as well as the wall. Because of window sills, it becomes possible to connect window boards as well as frames in a sophisticated manner. To put it in simple words, a window is incomplete without window sills.
● Indeed Durable –
Yes, it is indeed true that it is quite durable. If it is made of strong material, it will easily go longer. These days buyers are quite aware of the things they are going to buy. They always do make sure that they are going to buy the right product. Smart customers do prefer to go with the best investment.
● To Add A Touch Of Elegance –
Yes, Window Sills do indeed add a factor of beauty to your sweet home. Whether it is about beauty or longevity, it goes on to the next level in a great way. It means you will be having a glamorous factor in your lovely home. Marble has been one of the best and luxurious materials. This natural stone takes the beauty of the windowsill to the next level. Maintain quality and elegance both at the same time.
● Being Waterproof –
If you want to go with the waterproof factor then buying Marble Window Sills is worth going. It is indeed an ideal material to go with. Here, it needs to mention that you would need to have proper sealant so that water will bead right up and are wiped easily. It will not be leaving any stains anywhere on the windowsill material.  It is quite important to keep your window free from water-oriented damage at all.
● Window Sills For Interior –
Whether you want to buy window sills for exterior or interior, there are many options available. The best thing that interior sills generally do the makeup of wood, artificial stone, granite, polished marble, or concrete. If you go with the option of a wooden sill for either your kitchen or bathroom, you need to make sure that it needs to either be tile or get finished with wood off. Experts say to go with three thin coats of paints to get it decorated in the best way possible. It will be looking amazing indeed.
● Get a Variety Of options –
There is no dearth of options in the context of the type of window sills. Here, you can find wood, tile, metal, stone, or plastic. You may choose the said material accordingly. Apart from it, the benefits of window sills are just amazing and will be ruling over your hearts. It can also help to save energy, water protection, structural strength, and so on. Investing in this is such an ideal decision to make.
In The Last –
Hope the above-mentioned points gave you much clarity about this. The best thing is that you will have many benefits of going with Window Sills. So, what are you waiting for? It is time to go with quality-oriented window sills available at the best prices.