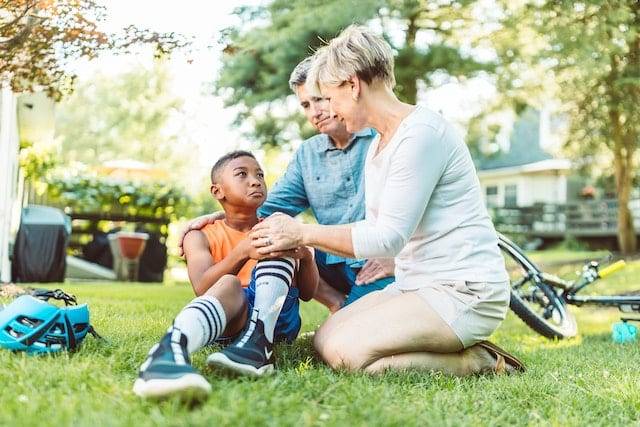 How Can I Prove Negligence in My Injury Lawsuit?
Accidents are unpredictable events that can permanently alter the trajectory of an individual's life by inflicting severe physical and mental trauma and putting a significant strain on their finances. The effects of an individual or entity's negligence can have lasting consequences for you and your loved ones, making recovery a challenging process.
If your accident resulted from someone else's negligence, you might wonder how to hold them accountable for your injury and financial damages.
With the expert legal assistance of a personal injury lawyer in Delray Beach, FL, you can file a lawsuit against the negligent party to recover fair financial compensation for your monetary and non-monetary damages, including medical bills, lost wages, emotional pain and suffering, and more. Keep reading to find out how you can prove negligence in your injury lawsuit.
What is Negligence?
Negligence is a legal term that describes the carelessness of an individual or entity in maintaining adequate standards of safety, which might result in serious physical harm to another individual. Whether intentional or unintentional, negligence can result in unfortunate accidents that might have devastating consequences for the victims.
To obtain compensation for your personal injury lawsuit, you must adequately prove the negligence of the defendant to obtain financial compensation. It is essential to prove damages that might result directly or indirectly from the accident and provide evidence regarding the culpability of the offending party in the said accident.
Proving Negligence in Personal Injury Claims
The first step in establishing negligence in a personal injury lawsuit is to demonstrate that the defendant owed the plaintiff a reasonable duty of care. Duty of care refers to the legal obligation each property owner owes to their patrons and customers to maintain safe conditions at their property.
Similarly, every driver on the road has to drive responsibly and follow all traffic regulations to ensure that everyone on the road remains safe. The next step is to establish that the defendant violated the said duty of care that resulted in harm to the plaintiff.
You must prove in court that the defendant had or should have had reasonable knowledge about the safety hazard at their property and failed to take appropriate steps to eliminate it. You must also prove similar conditions for car accidents, medical malpractice lawsuits, and other claims related to personal injury.
Finally, you must prove that the injuries you sustained would not have occurred had it not been for the defendant's negligent conduct. For instance, an accident that occurs due to the negligence of a drunk driver would not have occurred if the driver had not engaged in illegal driving practices by driving under the influence of alcohol.
Importance of Evidence
To prove negligence, you must compile and gather as much physical evidence related to the accident as possible. The more evidence, the stronger your injury claim and your chances of recovering fair financial compensation through a personal injury lawsuit.
Multiple forms of evidence might help support your case, including medical and police records, eyewitness statements, expert testimonies, photos, and videos from the site of the incident, and more. Keeping track of all these details can be tedious but it will help you in the long run. These are necessary to build a strong case, especially in your favor.
Conclusion
Proving negligence in any personal injury claim depends on physical evidence, and your chances of a successful claim significantly increase if you hire a skilled lawyer for representation. These can determine how your case will go in a court of law.
A personal injury lawyer can help you prove your claim with supporting evidence and handle all legal matters on your behalf while you focus on recovering from your injury.
They will make sure that your case is heard, and that you receive the justice that you deserve. It's best practice to research the right lawyer that will fight for you.