Lifestyle
Tips for Planning a Wedding in London
Wedding in London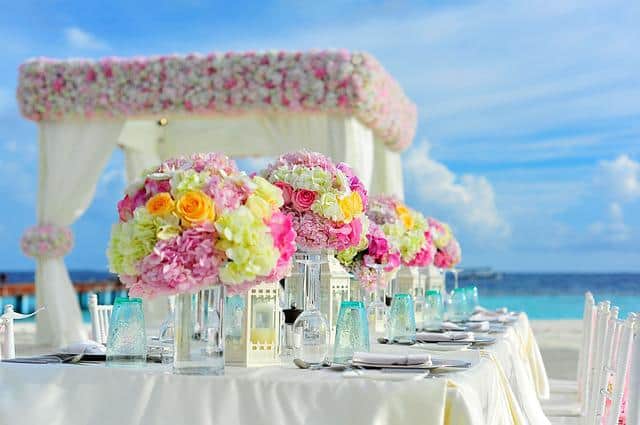 Tips for Planning a Wedding in London
London is the sort of city that has something to offer everyone. No matter what your personal style and tastes are, you can surely plan an enjoyable and fun event,whatever the occasion may be. This means that planning a wedding to suit any given style is entirely possible in London.
That being said, with so many different options to choose from when it comes to vendors and venues, you can easily become overwhelmed as you are trying to plan your London wedding. This is not to mention the fact that many aspects of event planning can wind up being incredibly expensive in London compared to elsewhere.
With all this in mind, if you dream of having the ultimate London wedding for you and your spouse-to-be, here are a few tips that can help you in the planning process.
Budget Before Doing Anything Else
Since prices for events can end up being far more expensive in London than in most other places in the country, it is crucial that you take the time to create your wedding budget first and foremost. This will help guide you in the right direction as you make all of your decisions along the way without breaking the bank.
Before you can make a realistic budget for your London wedding, you will need to do a bit of research. Since things like venues and wedding bands in London can be pricier than elsewhere, you will need to at least have a range for yourself for what each thing is going to cost. Research bands from alivenetwork.com and create a shortlist of venues to call to get some idea about what things are going to cost.
By listing out your budget by cost, you can start to check things off your list and even find money left over for the smaller details of the day.
Look for Inspiration
Another thing that you should do prior to making any commitments or signing any contracts is to take a bit of time to explore the city in search of inspiration. There are so many beautiful aspects of London that can help to inspire you for your wedding day.
From the vast range of architecture that is prominent in different areas of the city to the various food options available in London, you are sure to find some incredible inspiration for your ceremony in the big city.
Aside from inspiration from the city itself, it is also a good idea to flip through magazines and search the web to find ideas for your wedding day. There are plenty of ideas that will surely combine to create your ultimate London wedding.
Ask Plenty of Questions
As with any important event that you might have in your life, it is important to get as much information as possible before making decisions. The good news is that London is filled with wedding experts who will be able to answer any and all questions that you might have about how to turn your vision for your special day into a reality.
Planning a wedding in London can be a stressful and expensive ordeal. However, with a realistic budget, an inspired vision, and all of the information in hand, you can organize the perfect day to celebrate the start of your new life together.