Jobs & Carrier
Here Is What You Need To Know About The Top 10 Career Options For Female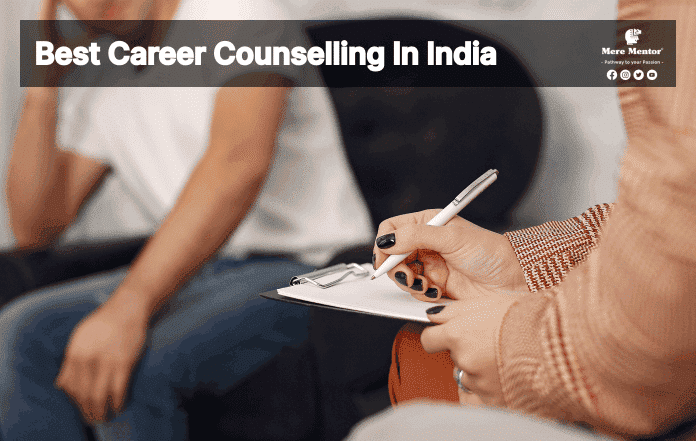 Times, when women were cornered, dominated and suppressed, are all gone now. Best Career Guidance in India states that women get equal representation in all the fields, and they create a place for themselves with their extreme professionalism and excellent skills. There is no field without women these days. They have placed their legs and left their imprints on everything. Factors like family burdens and kids are outdated for modern women, and they have found a way to break those pulling barriers and are determined to shine no matter what. Women rule the world now.
In this article, let us discuss the top 10 careers and their scope for females and get an insight into various available opportunities.
Doctors/Nurses
Women dominate the Healthcare industry. The role: Doctor and nurse will be suitable for girls because it comes with social security. The compassion and care that women naturally possess will help them excel in this job. One can become a doctor by clearing NEET exams after their 12th grade and enroll on the MBBS course. And for Bachelor's in Nursing, no entrance exams are necessary. There are various divisions in this domain, and one can work in hospitals, clinics, rehabilitation centers, communities, etc. These are the most respectful jobs in society. One can become a surgeon or physician and specialize in cardiology, dermatology, trichology, etc.
Teacher
There will be a teacher in all our lives who played an important role and changed all of us into better people. We meet them during different phases. A woman will be able to impart her knowledge and also showcase her high leadership skills when she takes up the job as a teacher. Best Career Guidance in Bangalore states the numerous career options for a female teacher in government and private schools, colleges and universities, NGOs, the Ministry of Education, learning centres, museums, etc. Upon gaining enough experience, a teacher can become a principal.
Civil services
There are histories talking about powerful women leading the nations. To serve the country is the dream of many people. A woman has many civil services opportunities, which they can achieve with consistent hard work and determination. Government jobs are safe and suitable for women, as it comes with a high reputation and economic stability. After graduating from any recognised college, one can apply for the State Public Service Commission Exams or Union Public Service Commission Exams.
Advocate
Women have plenty of opportunities in the law field nowadays. Earlier it was a male-dominated one. But now it has changed. Women can work in courts as advocates, join companies as legal advisors or consultants, work for banks and other private and government sectors as law officers, clear the judicial exams and become honourable judges. Women who can communicate openly, confident enough, fight for justice, and who can convince people can opt for a career in law.
Management
Women naturally possess high management skills. With proper education, they can manage big companies and industries. Management is the better option to choose if a woman has skills like organisation and coordination skills, negotiating skills, communication skills, interpersonal skills, and the ability to handle pressure. Best Career Guidance in India states that they also should possess decision-making skills and problem-solving skills to get hired effortlessly. Many companies prefer to take women for their management and HR posts. So, the opportunity door is always open.
Pilot/Air Hostess
There is an increase in the number of women pilots compared to the previous years. India takes pride to have more female pilots. Women have started to rule the sky also these days. The pilot is the most responsible job as it concerns their life and that of the hundreds of other travellers. It is necessary to have a high concentration and focus to become a pilot. Opportunities for air hostesses are always there, and women with humble attitudes, good communication skills, and logical thinking can opt for this stream.
Defence
Defence jobs are suitable for patriotic, bold, ambitious, and adventurous women. It is not for the faint-hearted. Joining the defence force gives the satisfaction of serving the country. It also comes with specific requirements such as particular height, weight, eye-sight, and overall fitness. There are more openings in the defence field for women to encourage and motivate them to join the army. The basic eligibility is to pass 10th or 12th grade to join the defence force.
Beautician/Makeup Artist
One of the most trending and growing careers is a beautician and makeup artist. There is no end to fashion, and one can take up certificate courses or diploma courses in the beauty field. A woman interested in doing makeup should try this because this is also a high paying job. Career Guidance in Kolkata states that the demand for beauty artists is only increasing. One can specialize and level up as a spa therapist, hairstylist, nail technician, celebrity makeup artist, beauty expert, pro makeup artist, etc.
Blogging
Women and a pen have the power to change the world. When both the powers join together, there creates a space for revolution. Blogging is the most comfortable and powerful job women can do. It requires no office, and one can blog from their house in their own time. There is no pressure to meet the deadlines or report to the boss. Once the blog gets popularized, it gets monetized. One can mint money by writing articles every day on various fields like travel, technology, food, nature, etc. So, if a woman is passionate about words, then blogging and freelance writing is the best option.
Youtuber
Many well-known persons have left their high paying IT jobs for YouTube. All that requires is a camera and a few editing tools. Your YouTube channel is ready to go! A career as a YouTuber is the most preferred and best option for women these days. Likewise blogs, the video will get monetised upon reaching a specific number of subscribers, and money gets generated. It is also suitable for women who want to resume their jobs.
Wrap Up
In this blog, we discussed the different courses available for females to pick up. Best Career Guidance in India suggests the best career options based on your interest, ability, passion, values, education, knowledge and background. Take a free assessment to know your career interest.
For more valuable information visit this website