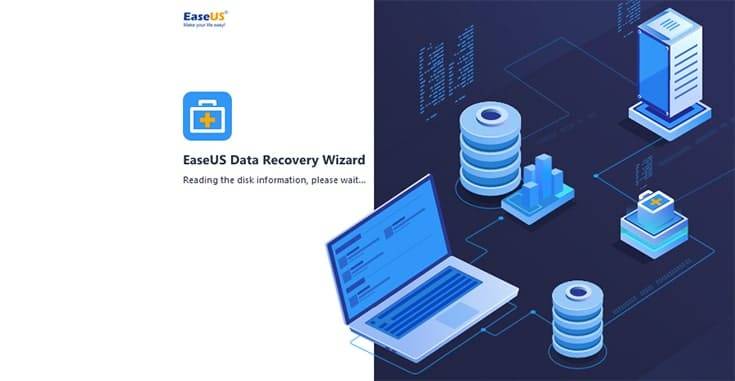 What is data recovery software?
Simply put, data recovery software refers to any application that is designed to recover lost files from any type of storage medium. This application can recover files that may have been lost due to accidental deletion, hard drive failures, the loss that occurs as a result of virus attacks, or any other possible reason.
How does data recovery software work?
Anytime that you delete a file from your computer, it is first saved on your recycle bin. If you go a step further and delete the files from your recycle bin, it still does not get completely removed you're your system. What happens when you click on the delete button is that the path of the file you have deleted will be removed, and the space that had originally been assigned to this file will be made available for use by another file. However, a binary file will still be kept available on the system. This binary file can remain available for up to years on your hard drive until it is overwritten by any other file.
Data recovery software is designed to be able to access and recover this deleted file while it is still saved on your hard drive as a binary file.  This software will access the file structure within the core architecture of the hard disk to extract files from a storage device that may have been corrupted. It is only when this binary file gets over-written by another file that it cannot be retrieved or recovered by even the best of data recovery tools. A good data recovery tool will be able to support all file structures and storage media and therefore should be able to perform data recovery from all and any type of storage media.
There is a wide variety of data recovery software that is available in the market. Below is a list of some of the best data recovery tools.
EaseUS Data Recovery Wizard
EaseUS data recovery software has a wide variety of functionalities that it can perform such as formatted recovery, recovery from damaged hard drives, recovery from emptied recycle bin, recovery of accidentally deleted files, recovery from crashed Oss, RAW partition recovery, and recovery from lost partitions.
This software can perform data recoveries from any type of device such as from a laptop, a PC, a hard drive, digital cameras, pen drives, video players, etc.
Features:
It can perform recoveries from different loss circumstances.
It can recover photos, files, documents, videos, etc.
It can recover after virus attacks, OS crashes, partition losses, deletion, formatting errors, etc.
It supports exFAT, FAT, NTFS5, NTFS, ext2/ext3, ReFS and HFS+ file systems
It offers support for up to and above 1000 file types for videos, audio, graphics, email, audio, documents, and other files.
Stellar Data Recovery
This data recovery software is usually best for businesses and consumers. It can work with any kind of storage device such as laptops, mobiles, desktops, servicers, memory cards, flash drives, and other types of external storage. The company is known for providing 24*5 support. It has photo recovery software, data recovery software, video repair software, and iPhone recovery software.
It is easy to use and it will assist you in creating software for file repair, data recovery, email repair, and database repair.
Features:
The video repair software works with drones, DSLR, digicam, mobile phones, and surveillance cameras.
Videos, audio files, and photos can be recovered from a CF card, an SD card, USB sticks, and any other type of storage media.
It can work with your iPad and/or your iPhone to recover deleted videos, photos, messages, call histories, and calendars.
WondershareRecoverit
WondershareRecoverit is a professional and comprehensive solution that is designed to recover lost data from an SD card, flash drive, computer disk, etc. It is an easy-to-use solution with only three steps to recover your lost files. That is, select the files to be recovered, scan, and preview the files.  The technical support team attached to WondershareRecoverit is available 24*7 and offers their services for free.
The software can recover lost files such as photos, audio, videos, emails, etc. It offers support for more than 1000 file formats and can recover data and files from hard drives, USBs, SD cards, PCs, MAC, etc.
Features:
The software makes use of patent technology that can recover even deeply hidden videos and files.
It can rescue data from a PC that may have crashed.
It can repair multiple videos simultaneously.
It can repair different video formats.
Disk Drill
Disk Drill file recovery can recover files and data from both Mac and Windows. It offers improved quality and allows you to recover hidden, archived, encrypted, or compressed files.
Features:
It supports the recovery of all file formats.
It offers support for all file systems.
It can perform recoveries from any storage devices that are undamaged
It offers support for NTFS, FAT, ext4, HFS+
It can recover videos, archives, photos, and music.
Any Recover
This data recovery software is available both in a paid and a free version. It can recover deleted or lost files from a variety of data loss circumstances. It can perform recoveries of data and files that are lost due to formatting, lost partition, deletion, disk damage, virus attack, etc. It also offers support for various storage devices. The company has a technical support team that offers its services free of charge to its customers.
Features:
It can perform lost partition recovery, recycle bin recovery, raw partition recovery, and external device data recovery.
It offers support for all kinds of storage devices such as a computer, digital camera, flash drive, memory card, camcorder, etc.
Users have the option to preview the data before performing the recovery.
It offers support for the recovery of multiple types of files.