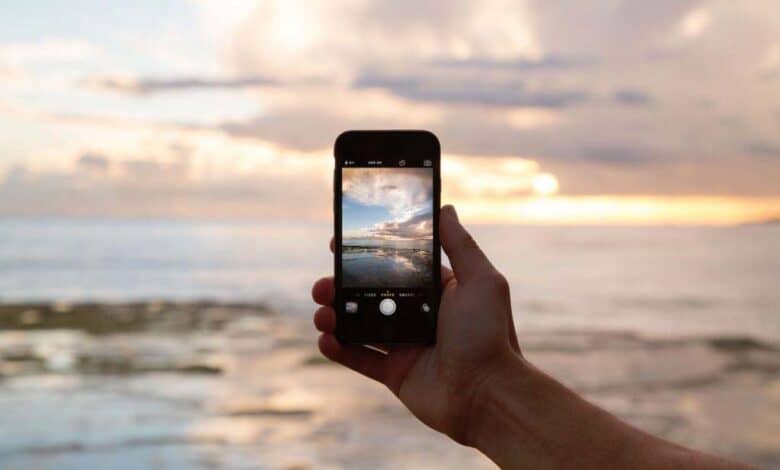 5 Ways To Fix Hanging Issues In An Android Phone
Mobile phones have become an innate part of our lives today. From communication to navigation, we are heavily dependent on our phones to perform several tasks. Having such critical importance, our phones must be at their best performance at all times to support us throughout the day.
Mobile hanging or crashing refers to a situation where your phone does not respond to any commands. The screen typically freezes and stops doing anything. Having problems such as the screen crashing or hanging happening quite often can be challenging and frustrating. It could hinder the seamless functioning of your day-to-day activities. So here are five useful tips to stop your phone from hanging.
1.  Remove Unwanted Apps
A survey found that almost 77% of users never used the apps installed on the phone again after three days of installing. You might have installed the app and used it a couple of times before abandoning it, but leaving it in your phone without uninstalling crowds the internal memory without putting it to any use.
Go through the list of the apps installed on your phone once every three months. Uninstall apps that you haven't used in this period. To uninstall,  hold the app icon and drag it into the uninstall or delete menu. You will observe that the performance of your phone increases almost immediately.
To make the process more efficient and straightforward, organize the apps on your phone correctly. Use one window to contain all apps that you use regularly and place others in a separate window. You can go through the secondary window every few days to remove unused apps easily. It will boost the performance of your mobile significantly.
Don't forget to flush your cache memory. Whether you play games or download apps, a lot of data is stored in the cache memory, and cleaning it once every few days saves your phone from facing problems.
2.  Manage Your Data
Managing your memory is a simple way to ensure your phone does not hang too often. Utilize external memory as much as possible. The internal storage capacity of your phone is typically lower than external memory. You can always expand your external memory device if you require larger storage space. So use external memory for your needs.
The default setting for installing apps is the internal memory. Go to the storage folder located inside settings, and change the default write disk to your SD card. It ensures that your internal memory has enough space available for regular processing. Similarly, shift all data available in your phone to the external memory. If you have high-resolution photos, videos, songs, or documents in your mate 40 pro, save them in the external memory. It also makes them easily accessible when you decide to switch to a new phone.
3.  Update The Firmware
One of the most common causes of lag in your phone is due to outdated firmware. Most of us tend to ignore the regular software updates available for our phones to enhance performance. It contributes to inefficiencies in the system that causes your phone to hang.
Mobile manufacturers send regular software updates. You will typically receive a notification indicating that a new version of the software is ready and your phone requires an update. Moreover, you can also check for any recent software updates by clicking the about phone option available in settings.
4.  Check Your Games
Most of us enjoy playing games on our smartphones. There are several memory-heavy games with high-resolution visuals that create a lively environment to keep us hooked. But these game applications are typically heavy on the internal memory of your phone. They use up a lot of space and require high processing capabilities while you play, which causes your phone to hang.
Explore the game applications installed on your phone. Understand how much memory it takes up and whether it is installed in the external memory card. Delete or uninstall games that might be taking too much space. You can install lightweight games to enjoy on your phone instead. Alternatively, check if the game is compatible with a browser. This way, you can continue to enjoy the game online. Remember to flush the cache memory regularly to maintain your phone in good condition.
5.  Try Factory Reset
If none of the above options seemed to fix the problem, you could completely wipe out the phone data to boost performance. You can utilize the factory reset option to do this. Remember, a factory reset takes you back to the phone's original state with no internal data. Therefore, create a backup of your data in an external drive or your memory card before you wipe your mobile phone.
Navigate to the factory reset option located in the setting folder and click on delete all data to reset your mobile.  Additionally, you can switch off the phone, remove and replace the battery, sim, and SD card in the slots after performing the factory reset. Once you achieve the factory reset, your mobile stops hanging frequently. It will start performing perfectly well. You can then change the default driver to your SD card to ensure you manage your phone better from this point.
Conclusion
Having a phone that hangs often can be quite irritating. These are some of the most useful tips to solve your phone hanging problems. If you continue to face phone freezing issues, consult an authorized service provider to resolve the problem.