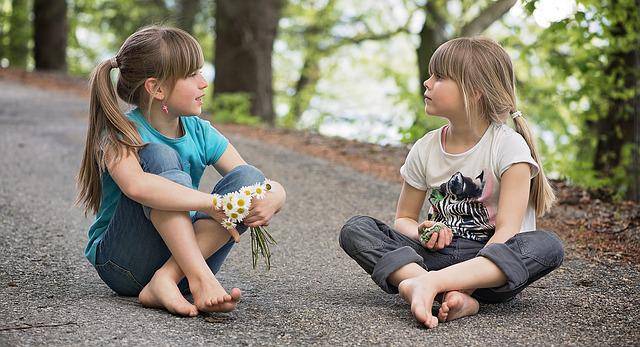 Customer service is an essential part of any business, and providing exceptional customer service requires constant availability. Customer interests and behavior are ever-changing, which means businesses are leaping to retain their existing customer base. Chatbots are a perfect fit for this environment, as they can intelligently respond to queries and redirect customers to self-service resources to solve their problems. With a good chatbot, most customer service steps can be automated, which can help boost your sales numbers, improve the productivity of your sales team, and steer your business towards sustainable growth.
Provide shipping information with chatbots
If you'd like to increase your product sales, use chatbots as part of your customer service. Using chatbots for customer service can automate many of the processes associated with customer service. For example, let's say a customer has an issue with one of their purchases. A chatbot will scan the customer's order history and ask for the information necessary to complete the request. Once the customer provides this information, the chatbot will provide shipping information for that product.
You can feed your bot with frequently asked questions about shipping. For example, if your customers frequently ask about shipping costs, you can create a chatbot script that will provide them with an answer tailored to their location. For example, if a customer orders a photo booth, he or she can input his or her zip code and receive a variety of pricing options. Chatbots can also be used for up-selling and cross-selling products. By leveraging chatbots for customer support, businesses can streamline processes that were previously tedious and inefficient.
Use to make product recommendations
Using chatbots to make product recommendations can increase your eCommerce platform's sales by leaps and bounds. First, it can increase repeat customers, which are people who like your product or service and are willing to make another purchase. Second, it can help your customer experience by remembering information such as the size of the user's feet and height. Third, it can increase the overall satisfaction of your customers, who are likely to buy more from your brand in the future.
The most powerful benefits of using chatbots for product recommendations include increased customer satisfaction and loyalty. They are useful for online retailers that have a lot of products to sell. They help customers find the product they're looking for by showing ratings, related products, or products that people frequently buy together. Chatbots can also collect valuable data from your customers, helping your marketing and sales teams better serve them.
Prevent cart abandonment by using chatbots
One of the most effective ways to boost product sales is to prevent cart abandonment. By automating the process, chatbots can collect information about abandoned carts and send reminders to leads that are less likely to purchase the product. A chatbot can be set to ask a customer for an email id when an item is out of stock. By using chatbots to collect this information, you can ensure that you are maximizing product sales and customer satisfaction.
The most common reasons why people abandon their shopping carts are because they are researching or looking for other options. Chatbots can answer these questions by presenting additional information, suggesting related products, or offering last-minute personalized offers. This approach will help to reduce the number of cart abandonment on your site, ensuring that your customers have an easier time making a purchase. By using chatbots to boost product sales, you will see a significant increase in sales.
Use eCommerce chatbots as a shopping guide
When implementing an eCommerce chatbot as a shopping guide, you can automate many different tasks that otherwise require human input. For example, you can post a giveaway on Facebook Messenger and let the user choose which product they want to win. Make sure to tailor your chatbot's messages to reflect your brand voice. A study from Google found that omnichannel shoppers have a higher lifetime value than traditional shoppers.
Using an eCommerce chatbot as a shopping guide can boost your product sales in several ways. Using chatbots can be a great way to answer frequently asked questions, guide shoppers through a purchase, and encourage repeat purchases. Chatbots can help shoppers find products based on what they're looking for, answer questions about shipping, and help them make a purchase. Furthermore, many products have a predictable consumption cycle. A customer may buy a product only to forget about it a couple of days later, or consider a competing offer.
Automate returns with chatbots
A chatbot can automate returns. It can ask the customer why they'd like to exchange an item and pull real-time inventory. If the customer wants to exchange something, it can provide them with a printable return form, a refund code, or instructions on how to return the product. If the customer has purchased something that is damaged or not as described, the chatbot can help them. The bot can help them choose the best return method and ship the product to their doorstep.
Customer service staff can be very frustrating for consumers. They may not send out confirmation emails on time, and they may not be responsive to complaints or deals. Chatbots can help by replying to these queries instantly. Besides, chatbots are compatible with another tech. It helps you boost product sales. You can automate returns with chatbots, which is a great way to increase your profits and customer satisfaction.