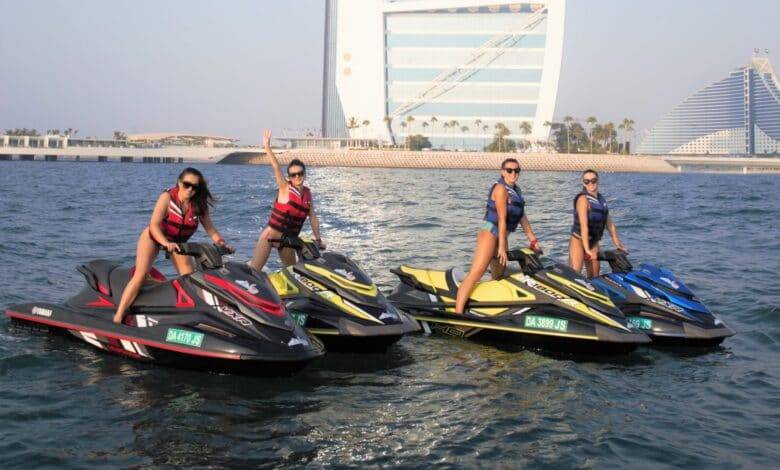 If you have never been to Abu Dhabi before, then you may have a certain idea of what to expect. What a lot of people do not realize is that Abu Dhabi offers some of the best places for boat tours and water sports in the world. With an array of fantastic marinas and water parks, there is something for everyone regardless of your interest or experience level.
Boat Tours
The fact is that one of the best ways to see Abu Dhabi is from the water. You may have some idea of how stunning the city looks from the water, but you really don't know half of it until you have been on a boat tour. The good news is that there is a whole range of different tour options that you can choose from. If you want to dive in yourself, you can get a self-drive speedboat tour. Alternatively, you could enjoy a sunset cruise around some of Abu Dhabi's most iconic locations as the sun goes down. There are dinner cruises, guided sightseeing cruises and so much more. Whether you are visiting by yourself, looking for a lovely way to spend the evening with your partner, or thinking of the best way to show off the city to visitors, you can't miss with a boat tour. Most of these tours will depart from one of the city's beautiful marinas, which brings us to our next point.
The Marinas
Abu Dhabi's marinas are part of Abu Dhabi's beating heart and they are must-see. They go beyond simply allowing convenience for boat owners, and anyone looking to depart on one of the sightseeing tours. They are brimming with fantastic stores and wonderful bars and restaurants. If you want to find out more about the best boat tours and water sports in Abu Dhabi, the marinas are the place to go. And you can enjoy a great meal while you are there! These marinas are also increasingly popular for anyone who is looking for an apartment in the city's most bustling and exciting areas, so you may want to pick up a brochure.
Water Sports
Whatever water sports you enjoy, the chances are that you will find it in Abu Dhabi. Are you looking for a way to relax and sightsee at the same time? Then why not try a paddle boarding tour of Abu Dhabi's beautiful mangroves, which are brimming with stunning wildlife? Alternatively, you can put on your lifejacket and hop into a kayak to explore the mangroves, which may be a better choice if you are out exploring with your family. And if the idea of kayaking or paddle boarding seems a little too relaxed for you, then you will be delighted to know that jet ski rentals are one of the most popular recreation activities in Abu Dhabi. The city's amazing waterfronts and beautiful blue waters make this a great way to spend an hour, and there are plenty of providers who can provide training for anyone who is not confident.
For more valuable information visit this website