Travels & Tours
How to Make Your Trip to New York City Memorable
Make Your Trip to New York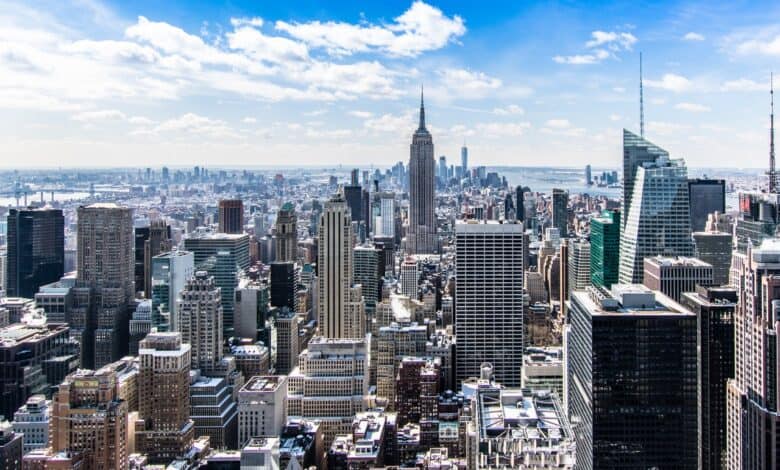 How to Make Your Trip to New York City Memorable
Due to the current state of the United States thanks to the pandemic, it seems like New York City will be experiencing a lot of changes. From dining rules to institutions, things are opening, closing, and then opening up again. This just makes it hard for one to keep up with the latest regulations and news. But don't let it affect your plans! All you need is hand sanitizer, a face mask, and a list of fun things to do while you are in the city.
5 Things to Do in New York City
This season, you can do your part in supporting Broadway during its shutdown by streaming live shows on a laptop or mobile. However, just make sure you have a solid internet connection for that. If you don't have it then you can search for different deals like Spectrum internet plans or others offered by various ISPs. Apart from that, you can visit the city's botanical garden or can spend your day on the beach. There are many more cool things to do in New York City and here are five of them.
1. Experience the GLOW Event
If you planning to fly to The Big Apple this winter then you just can't miss out on the GLOW event. It will take place live at the New York City Botanical Garden. On the day of the event, the entire garden will be transformed into a magical wonderland with thousands of lights. It sure will be a wondrous sight. Plus, you will get to watch dance performances and ice sculpting. Also, there will be music!
2. Learn to Surf
Want to learn surfing without anyone watching you? This is the perfect time to do it! Locals Surf School will be committing itself to giving you surfing lessons in the off-season. Wait, what?! Isn't it winter? Will the water not be cold? The answer to those two questions is a resounding yes! But here is the thing, you will be provided with a wetsuit. It will keep your body warm even if you disbalance on the surfboard and fall into the water. You will be just fine!
3. Try The Greens
During your stay in New York City, you just can't afford to miss out on The Greens. Include this place in your list immediately! Pier 17's The Green will create a cozy, and warm vibe that you will love. You can even order a round of seasonal cocktails and drink to have a wonderful time in the city.
4. Head to Chinatown to celebrate Chinese New Year
While many cities have put a pause to celebrate the new year traditions due to COVID-19, you can still celebrate Chinese New Year. How? Well, just head to Chinatown and celebrate the Year of the Ox by dining at a good restaurant. You can enjoy a great meal and could toast to the new year at the same time.
5. Take a Tour of Richmond Town
Why Richmond Town? Well, for starters it is a historic village that has structures that date back to the 1660s. Yes, that's ancient! It covers 100 acres of Staten Island. You can take a guided tour of the town and enjoy your time viewing some of the structures and houses that will transport you back in time. It will also give you an insight into how New Yorkers used to live in the old times.
Conclusion
Although binge-watching your favorite series might sound fun – I for one, can't live without my Spectrum TV packages –  but do you know what is even more fun? Visiting New York City! There are a lot of fun and exciting things that you can do in the city like the ones mentioned above. Or, you can even do more such as trying out Lucali as they offer the best pies and pizza in the city. And while you are doing that, why not visit the House of Yes or just go to Brooklyn Bridge? You will surely have a great time visiting such places.