Travels & Tours
The 6 Best Tourist Attractions in Singapore That are Suitable To Visit With The Family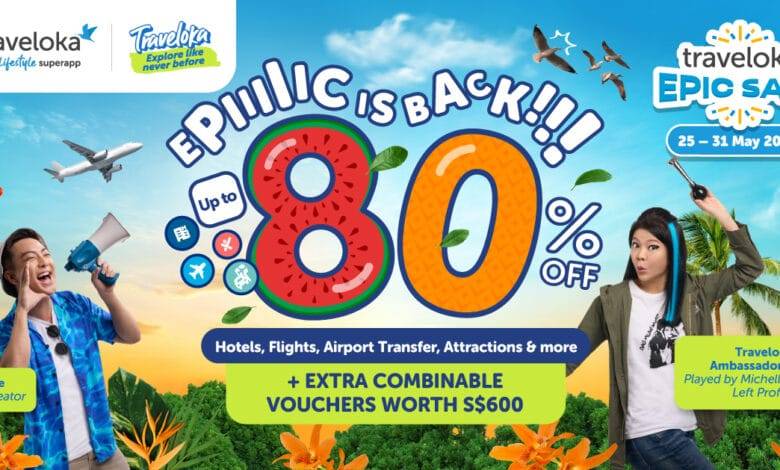 Singapore is one of the small countries in Southeast Asia with a mixture of cultures from Asia and Europe. The best tourist attractions in Singapore can be an option for foreign and domestic tourists. If you want to vacation in Singapore in the near future, you can enjoy various hotel promo in Singapore during the Epic Sale period held by Traveloka. The following are 8 of the best tourist attractions in Singapore that are suitable to visit with the family.
1. Universal Studios Singapore
Universal Studios Singapore is a playground using a movie theme that can be enjoyed by all family members. This famous amusement park opened in January 2010. There are seven movie-themed areas, each of which has been uniquely designed. Tourists can try various rides such as Ancient Egypt, Sci-Fi City, Madagascar, and others. In addition, there are rides to play with water. No wonder Universal Studios Singapore is one of the best tourist attractions in Singapore that you must try.
2. Singapore Zoo
This Singapore zoo tourist spot is a favorite for children because it displays a variety of animals. The Singapore zoo is the best rainforest zoo in the world. Clean facilities and the health of animals that are cared for with dense vegetation are the main attractions of this place. There are various animals such as orangutans, chimpanzees, zebras, Komodo dragons, tigers, kangaroos, and many more.
3. Sentosa Island
Sentosa Island is a destination for tourists to relax in the sun. In addition, there is a stunning Siloso beach to explore. Visitors can play volleyball on the field for free. Then, there is a dolphin show where you can swim with it. There is also the Merlion, a famous statue in Singapore that has the head of a lion with the body of a fish.
4. Asian Civilizations Museum
The Museum of Asian Civilizations first opened in the Old Tao Nan School building on April 22, 1997, on Armenia Street. The museum focuses on exhibits about Chinese civilization. The Museum of Asian Civilizations collects the history of Asian cultures, and between Asia and the world. Tourists will find the Trade gallery and the Exchange Ideas gallery, which house a variety of artifacts and artworks from Singapore's history. No wonder this museum is one of the best tourist destinations in Singapore.
5. Jurong Bird Park
Jurong Bird Park can be an interesting tourist destination to see birds with your family. You will interact and meet directly with thousands of beautiful birds from Asia. One of the best tourist attractions in Singapore, you will find a collection of more than 5,000 colorful birds from about 400 species of birds. In addition, tourists can have lunch with birds. The bird collection includes parrots, flamingos, hornbills, penguins, and many more. Children can also play with water rides which are very fun.
River Safari
River Safari is a very exciting natural tourist destination with your family. Safari river with an area of ​​12 hectares has become a Wildlife with the theme of river and water tourism. There is a park that is home to more than 400 plants. Then it became the home of more than 8,700 aquatic and terrestrial animals from 260 existing species.
The River safari attraction aims to inspire visitors and tourists to protect and appreciate endangered freshwater ecosystems. In addition, this place is also home to threatened species such as giant pandas, giant Mekong catfish, and Manatees (sea cows).
Those are the 6 Best Tourist Places in Singapore that are suitable to visit with family while on vacation. If you want to visit Singapore, now Traveloka is back with the 2nd EPIC Sale in Singapore. Traveloka offers the biggest discount ever up to 80% so you can continue to Explore Like Never Before.
The Traveloka EPIC Sale Singapore program starts from May 25 to 31 and don't miss out on getting the best deals on various Traveloka products. You can find great hotels, flights, and activities at great discounts here. Visit the Traveloka site now and download the application! Don't miss this interesting promo.
For more valuable information visit this website
Read Related More Topics