Digital Marketing
How Can Displaying Twitter Posts On Digital Screens Benefit Your Event?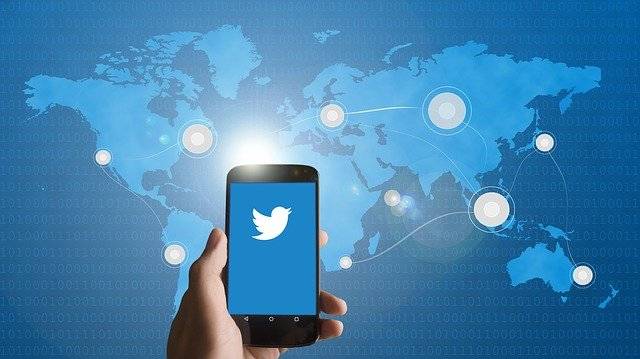 The online marketing world is changing, and Twitter is a big part. Twitter users will reach 329 million this year, making it a virtual playground for online marketing players. And if you have decided to join the fun, you are right!
If the above stat about Twitter were not enough to convince you about the importance of displaying the Twitter Wall, we would present some significant benefits through this blog. So let's get straight into them. But first, have a look at what is a Twitter wall!
What Is a Live Twitter Wall?
A Live Twitter wall is a brilliant one-time representation of tweets created on Twitter in the form of user-generated content around an event's hashtag. These tweets can be in texts, photos, videos, reviews, testimonials, etc.
The Live Twitter Wall serves great buzz around an event and significantly enhances audience engagement. These are just the two substantial benefits; let us show you some of the other major ones.
Benefits Of Displaying Twitter Wall At Events
This section will cover all the crucial benefits of displaying a Twitter wall at events.
●    Audience Engagement
A Live Twitter wall is a fantastic approach to increase visitor interaction during an event. In addition, a live Twitter feed that displays attendees' tweets if they mention your event or contest hashtag is a promising way to generate social buzz about your brand and its event.
There is a desire among event attendees to have their tweets displayed on the event's large screen, where other guests and brand event organizers may see them, possibly retweet them, or promise a reward or giveaway in exchange. If you ask us, a Twitter wall is similar to a wall of fame that attracts users to participate, tweet more, upload photos and videos, and check in for the event.
Encourage sponsors and speakers to contribute their thoughts via a tweet to increase engagement on the tweet wall. Sponsors and speakers can also be given a dedicated place on the event's tweet wall. This allows both parties' followers to participate in the online dialogue and spread the word through their tweets.
●    Boosts Community Interaction
The Live Twitter Wall's appeal is that it adds an interactive element to your event. There are numerous benefits for you, your visitors, and other users. Your attendees will be able to actively participate in your event, provide feedback, and share their stories.
Many guests appreciate the opportunity to communicate in this way and are eager to join. A passive visitor becomes an active contributor due to this improvement in satisfaction. This is an additional opportunity for you to engage with guests and collect feedback.
The first-hand experience from one of your visitors is a very genuine and trustworthy type of promotion. Moreover, uninvolved third parties in your guests' extended virtual and social networks may be interested in hearing an intriguing tip and visiting your offers in the future.
●    Enhances Social Media Presence
One of the common goals cited by marketers is to increase the number of followers on social media sites. Displaying inspirational content from your Twitter account across all digital platforms will improve traffic to your accounts and increase the number of followers.
Your website receives traffic from various sources, and only a tiny percentage of your visitors are followers of your Twitter account. A Twitter wall is an excellent method to display all of your content in one location and encourage your audience to subscribe to your updates in the future.
●    Drives Conversions
People trust the opinions of friends and other consumers over the flashy pictures put out by brands, and the same is true with social media. So inviting your consumers to contribute feedback using a branded hashtag or by mentioning your account on Twitter is a great approach to add some genuine content to your Twitter wall.
Most people enjoy sharing great experiences online. Advertising your branded hashtag on your website, email marketing, Twitter channel, and physical locations will encourage your consumers to provide feedback on Twitter. In addition, conversion rates will rise if you display those genuine experiences on your website.
●    Word-Of-Mouth Marketing
Social media is a new-age marketing channel for spreading word-of-mouth for just about anything globally. A sense of FOMO develops when consumers observe a steady stream of excited tweets and posts about an event, prompting excitement and intrigue. Once your event has piqued the public's curiosity, you can be confident that attendance for the next one will be significantly higher.
Create The Best Twitter Wall With Taggbox
Creating a Twitter wall is not enough; creating a stand-out one will grab attention for your event. Taggbox will help you make an intriguing Twitter wall as it comes with personalization, customization, and moderation features.
Creating a Twitter wall is extremely easy with Taggbox, as you just have to curate, modify and embed the Twitter feeds.