Travels & Tours
How to find the best flight ticket system for Travel agents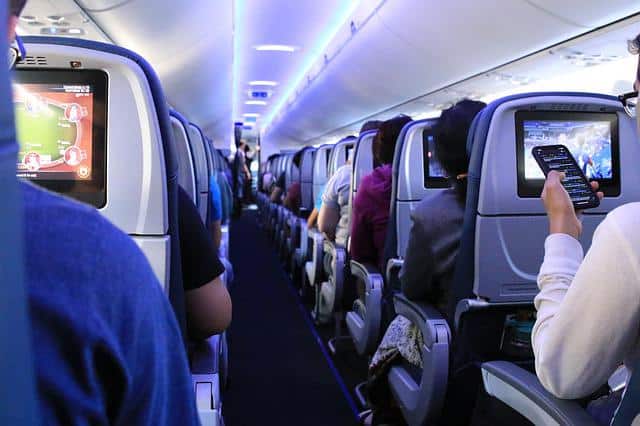 Choosing the right flight ticket system for your travel agency business will help you increase your client services, serve more customers and improve your operations. With so many systems out there to choose from, it can be difficult to decide which one is best suited to your unique needs as a Travel agent. We put together this guide on how to find the best flight ticket system to help you make the right decision that will grow your business in today's market!
Benefits of Being a Travel Agent Today
It's easier than ever before to start a travel agency. With a low investment, you can set up your own office and provide an essential service. And while it might not seem like it, there are great benefits as well as important challenges that come with running a travel agency. Here is why being a travel agent is still an excellent way of making money.
Why you need an online booking engine
If you're running a travel agency, then you need an online booking engine. There are so many reasons why having an online booking engine is essential, but here are a few of them The Internet has completely changed how people plan their vacations and book their flights. People no longer have to call or go to a flight booking system in order to book their tickets; they can do it all from home! This means that if your business doesn't have an online booking engine, you might be missing out on some serious revenue opportunities. An online booking engine will allow your customers to search through hundreds of thousands of flights and hotels at any time of day or night, giving them more options than ever before.
when comparing online booking engines
One of your main tasks as a travel agent is booking flights and hotel rooms for your clients. Unfortunately, finding and comparing options for these services can be difficult—especially if you're not familiar with how online booking engines work. Before you select an engine, ask yourself: How much do I have to pay per transaction? What are my fees? Are there setup costs involved?
Online booking engines for travel agents
Skyscanner, Opodo, Cheapflights, Expedia, and Priceline. Each of these travel booking engines has its own advantages and disadvantages, such as Skyscanner has cheap flight tickets but doesn't cover all airlines. Pick up the right system is extremely important in order to get you more business in a short time.
The 6 key criteria to evaluate flight ticket systems
User-friendliness
Stability and security
scalability
Applicability
Advanced features
Integrated solutions
How you can add value with an online booking engine?
The recent boom in popularity of online booking engines proves there is a great deal of value to be gained from them. However, few travel agencies have taken advantage of that opportunity. In order to grasp what makes them valuable and how you can use them as part of your service offering, we need first to understand their origins and purpose. Let's take a look at what booking engines are, how they came about, and why they matter so much today…
Getting started with your online booking 
First, evaluate your current booking engine. Second, know what you want. Third, set up a meeting with potential partners and do an in-depth demo. In our experience working with agencies of all sizes and shapes, these are great starting points when searching for an agency-grade solution that is right for you. So let's get started!
Finding the best flight ticket system may seem like an easy task at first, but once you get into it, you may realize how difficult it can be to find one that fits your travel agency's specific needs. You need to make sure that the company you choose will give you the tools and support you need to succeed, and that your search isn't going to leave you feeling confused or disappointed with your decision. Here are some things to keep in mind as you look for the best flight ticket system for travel agents.
Conclusion : 
Travel agents have an important role in helping people book flights and hotels, but it can be difficult to find the best flight ticket system that will work well with your agency's business goals and budgets. Here are some tips to help you find the best flight ticket system, whether you're just starting out or you're looking to switch systems after many years in business.