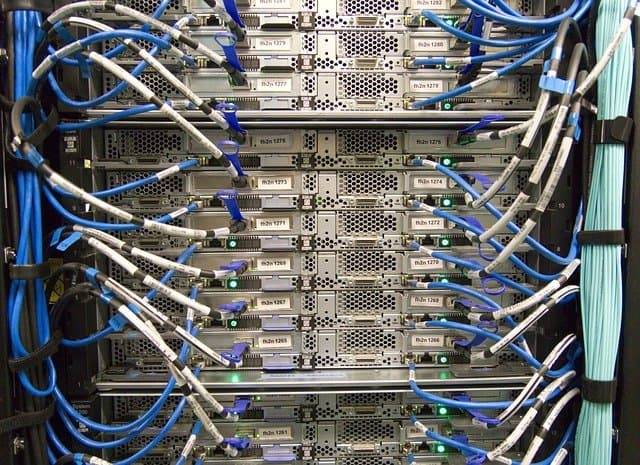 How To Choose Between Cloud or Server-Based Electronic Medical Record Systems
Innovations are reshaping the health infrastructure. Nowadays an Electronic Medical Record (EMR) system is the heart of a hospital's ecosystem. About 89% of U.S. physicians report using EMR software daily to ease the management of their practices. It was the governmental program of the Centers for Medicare & Medicaid Services that led to such a high demand for EMR systems ten years ago. It has continued to encourage digital development and implementation in the healthcare industry.
As a core digital component within a clinic, the EMR should be aligned with current technology trends. Regarding the trends of the last years, cloud computing became a new normal for most sectors, so hospitals greatly expanded cloud EMR adoption too. By the end of 2022, global cloud capabilities in the healthcare industry are expected to reach $76 billion. It is estimated that technology expansion will reach  $170 billion by 2030.
Some healthcare providers, however, are prone to biases and have not yet moved to cloud-based solutions. They are satisfied with the prices and functionality of server-based EMR systems and are not ready to make smaller payments for system maintenance indefinitely shifting to the cloud.
To help you choose an electronic medical records system, in the article we will identify the pros and cons of each type of EMR solution. But before we get to the details, let's explore the nature of the EMR system. That would allow you to understand what would serve you better: a cloud or a server-based product.
EMR software 
EMR software gives medical professionals instant access to patient records. In general, EMRs possess the following characteristics:
Full patient history (including previous treatment history and lab results).
Multiple records access (different medical workers simultaneously have access to different aspects of patient records).

Patient referrals (allows to trace where patients came from and who recommended them to visit the particular healthcare organization).

Cross-checking prescriptions (allows doctors from different areas to get information about patient allergies and drug interactions).

Insurance payments schedule (it contains real-time information on patient's insurance covers).

Security (EMR systems use SSL technology to secure patient data and comply with HIPAA  (Health Insurance Portability and Accountability Act) regulations).
There are two ways of storing data for healthcare organizations. An EMR system can be installed on an internal server and run at the medical facility's location. The second one suggests data storage in the cloud.
Server-based EMR
Server-based EMR systems, or in-house EMRs, are based on a local server. They give healthcare providers a lot of freedom in use with higher initial costs. Their managers have to make long-term investments into account. Additionally, it is better to consider how the institution will grow in the future before investing in this type of system. Here are some advantages of a server-based EMR system:
A healthcare provider usually owns the software and the licenses, so it can be installed on multiple systems without a lot of outside support.

Remote connections allow accessing the server-based EMR system whenever it is needed.

Site-based systems are usually faster and more efficient than cloud-based, especially if there are no dedicated internet channels.
At the same time, server hardware also has its drawbacks. To deploy the solution it is necessary to have in-house or outsource IT, staff. After installation, the development team should maintain the EMR. Thus, the overall process is associated with extra expenses. That is why a server-based system is an optimal choice for those facilities that have the resources to maintain and update it on-site.
Healthcare providers also face challenges when they try to integrate IoT devices into their server-based ecosystems. Adding Internet of Things (IoT) technologies to healthcare infrastructure is strongly popular, as this market is expected to swell to a $320 billion valuation by 2027 at a CAGR of 25.5%. While IoT functionality significantly enhances EMR software, installing and scaling new dedicated servers on-premises overloads the system. Due to the growing data traffic from devices, scaling IoT in clinics is a complex task. It is much easier to connect IoT devices to the cloud.
Cloud-based EMR
In short, cloud-based EMRs are web-based electronic medical records. They do not significantly differ from traditional EMRs and store the same medical data. Cloud-based EMR gathers patient records online, tracks demographics, shares, sends or prints prescriptions, and enables laboratory and device integration.
Online medical records systems allow you to access information remotely from the home or at another practice if needed, using a mobile device or a computer. Medical workers and other registered users have access to the interface via any internet browser and are no longer required to have cumbersome healthcare software at hand. 
Nevertheless, security control of the cloud system entirely depends on the vendor. For that reason, a practice should carefully select an EMR provider to eliminate data breaches. Another thing is that cloud-based solution is not immune to internet outages. There may be a lag time when accessing from the location with a limited internet connection. 
Which one to choose for a healthcare organization?
Most people are already allowing a great deal of their personal data to be stored in the cloud. Email systems like Gmail and Yahoo! are stored in the cloud. Online banking, shopping, and personal information on social media like Meta are all cloud-based systems as well.
At the same time, most physicians are skeptical of cloud-based EHR systems. They understand that patient data can be extremely sensitive and cite security as the main concern. Server-based EHR systems achieve HIPAA compliance through data centers with bank-level security and high-level encryption methods that render data unreadable — even if a security breach occurs. 
Despite that, client-server systems are often left unencrypted and only as secure as the room where they are stored. Unlike most server-based EHR systems, the data is backed up securely in multiple locations while stored in the cloud. It ensures the preservation of client-server records in the event of a natural disaster or fire. Backups for client-server records are most vulnerable to breaches in transport to storage facilities, unlike cloud systems.
Considering the fact that medical facilities are increasingly turning to cloud solutions, we recommend you choose them. Consolidation of the industry led to an exponential growth of cloud-based EMR. They allow healthcare providers to benefit from connectivity and speed, which generally improve the quality of care. This is supported by the fact that two-thirds of IT leaders from healthcare institutions regularly use cloud-based technology. Thirty percent of surveyed practices replaced their in-house EHR system in 2021. 93% of respondents would have chosen cloud-based mobile solutions because of easier access to patient data.
Conclusion
These observations may be summarized as follows. Changing from a server-based EHR to a cloud-based one can become a natural step forward for healthcare organizations that want both to modernize their EHR system and increase their interoperability.
Author's Bio
:
Alex Kulitski is the Founder and CEO of Smart IT and is the co-founder and executive CTO at MEDvidi. Being a serial entrepreneur, he is a keen investor in technology startups and runs several successful side projects besides Smart IT and MEDvidi.