Entertainment
Tech
OSRS – The Best Skills for Power Leveling
Here is everything you need to know about what power leveling is in OSRS, and how you can do so with each skill.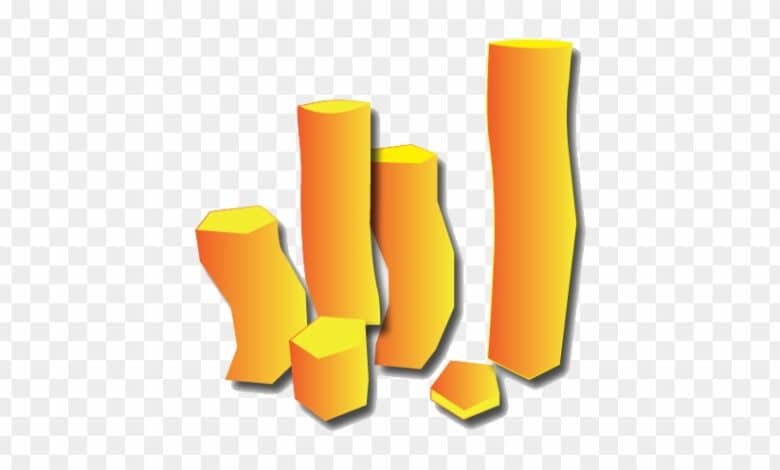 Have you wondered how power leveling works in OSRS? Here is how you can do so.
If you want to find new ways in which you can earn OSRS gold, then you can benefit by engaging in power leveling. If this is something that you have struggled with, to the point where you want to buy OSRS gold, then this is definitely a viable way of making your own. That isn't the only key reason though, which will be discussing in this article on why exactly power leveling is effective.
What is OSRS Power Leveling?
You may already know what power leveling is without having heard the terminology before. You possibly know it already as grinding, in which players attempt to raise their skill levels as quickly as they can without the burden of adding or losing resources in the run. There are several different skills within the game that have different ways of power leveling, which we will be taking a look at.
Melee
To power level your melee skill, your focus will be on killing certain enemies. A good form of an enemy to kill here would be the Monkey Guards, which you will find within the Temple of Marimbo. Otherwise, killing bandits, experiments, Flesh Crawlers, ghouls, yaks, rock crabs, hill giants, fire giants, and giant spiders are also viable methods. If you can, grind your levels using Varrock guards as well, plus deadly red spiders and sand crabs to get your levels up faster.
Read More solarmovie.to
Construction
A couple of common OSRS power leveling methods for construction that players use include building oak larders and oak doors, before destroying them. You can also level up quickly by Flatpacking mahogany tables too.
Cooking
As for what you can cook too fast track your levels, focus on lobster, swordfish, and monkfish.  Shark, tuna, and wine are also great sources to make to get your cooking skill up fast.
Crafting
Want to get your crafting up quick? Then take a look into gold amulets and cutting gems. You should also craft hard leather and different forms of dragonhide to get it up to speed. Elemental battlestaves such as the air battlestaff can be useful here.
Farming
For OSRS farming, just focus on planting and uprooting spirit and fruit trees for Old School Runescape leveling.
Firemaking
Training fire-making OSRS is at its most effective when using willow, maple, mahogany, yew and magic logs. You can also subdue the wintertodt as well to reach the higher levels of this skill fast.
Fishing
Fishing is quite straightforward too since you can just take part in fly fishing in Barbarian Village, Shilo Village, or Lumbridge. Barbarian Fishing at Otto's Grotto is also useful.
Fletching
When it comes to fletching, cut maple, yew, and magic longbows. You can also try stringing bows and making darts too for leveling in Old School Runescape.
Herblore
Focus on serum 207 and prayer potions for this category, which is both popular methods used by players.
Hunter
If you are looking at training your hunting skill fast, then catch and release black, red, or orange salamanders. You can also try catching carnivorous chinchompas OSRS too.
Magic
Your magic skill will depend on what you choose to cast. Some good examples to use are high-level alchemy, plus string jewelry and bolt spells using the chaos gauntlets.
Read More: live lounge apk download latest version
Mining
There are only a couple of methods worth looking into for mining when it comes to leveling up in OSRS. These are mining and dropping either iron ore and granite, or you can head to the Motherlode Mine for mining pay-dirt.
Of course, there are other skills within the game that you could focus on, though these are just some of the best choices and handiest methods that you can use. Ultimately, it will come down to how much time you are willing to put into each skill without having to find someone who will sell OSRS gold. That being said, the concept of leveling up doesn't always revolve around this, as it is more about using particular methods of grinding your skills without the reliance on resources alchemical hydra osrs.
If you do choose to power level one skill to emphasize OSRS power leveling, one you could choose is mining. This is because it is a great example of how the system works. Rather than focusing on banking what you mine and selling it, you are instead dropping it then repeating the process. So you aren't so much looking into OSRS GP but rather leaning away from relying on it to get your skill level up faster instead. So if you are ready to grind out levels despite this, then the methods above can be very effective.
Have you tried any of these OSRS skills leveling? Let us know in the comments section below!