Health
Top five online dietitian and nutritionist consultation platforms 
online dietitian and nutritionist consultation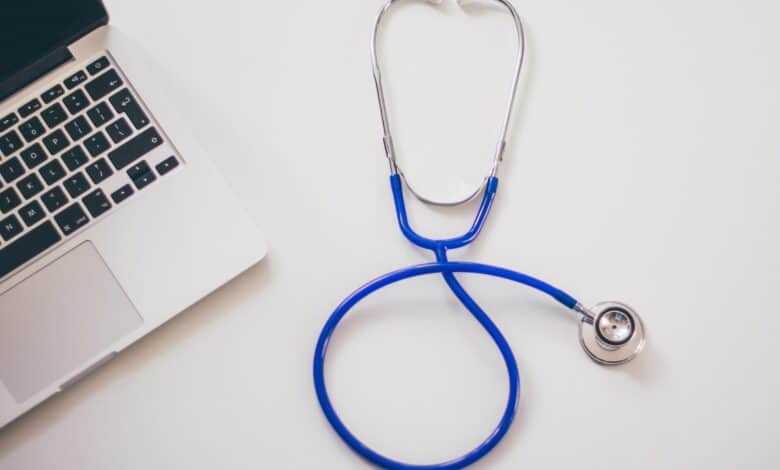 Top five online dietitian and nutritionist consultation platforms
It is believed that "you are what you eat" if you eat healthily, you are healthy. Eating healthy is often compromised with tasty junk food. The lifestyle people carry out nowadays makes them fall for burgers than salads. The problem arises when it starts affecting your health, junk food can eat you up from inside. To maintain a healthy lifestyle, people often ready to spend a dime. They consult expensive dietitians and nutritionists to get a nutritional diet. Although during the lockdown, the visual world emerged as a hope for people, and there are online doctor consultation platforms that rendered their services even in the post-lockdown period. Some of those platforms are;
Docterz
Docterz is a well-known, all in one portal that renders its services of online consultation. docterz has a panel of best practitioners in every specialization. A single platform for consultation from different doctors of various concerns. Docterz has resolved many patients who could not get in touch with several doctors due to the adverse COVID situation. Docterz render paid services to the patients. You can find doctors as per your requirements. The docterz panel has great dietitians and nutritionists; you can consult them any day, an appointment is essential. Their services are available on web portals and apps on androids and IOS.
Nutrium 
Nutrium is an online platform, eccentric to diet and nutritional plans. This online dietitian and nutritionist platform have an array of services. It is recommended for dietitians and nutritionists practitioners because nutrium has all the benefits of proper management, diet analysis, nutritional assessment, and personalized plans. The clients can have online appointments through calls or chats. Services of nutrium are available on the web portal and mobile apps.
My PT Hub
My PT Hub is a platform doing exceptionally well in the field of fitness. The portal allows you to have personalized nutritional programs, hire personal trainers, etc. The app is considered best for gym owners to track the client's progress on one platform. My PT Hub does not want any ill-gotten gains, and thus it does not charge extra even if your business expands. The app eliminates work of 4 to 5 apps. My PT Hub offers a 30-day free trial as well. The clients can directly get in touch through calls and chats with their dietitians and nutritionists anytime.
Nutrition Maker
Nutrition Maker is excelling in the sphere of fitness. People use this platform most in case of emergency as their services are available 24/7 accessible. Nutrition Maker is the sole online dietitian, and nutritionist platform that carries calorie assessment has the option of free trial and is affordable. The services are available on the web portal, and the app available on androids and IOS.
Evolution Nutrition
Evolution Nutrition is a software that allows clients to get nutritionists and personalized training and customized meal plans. The portal gives access to subscribed nutritionists, and clients have to choose the nutritionist from the panel. They can get in touch through calls or chats. Evolution Nutrition claims to have the best nutritionists and services. Their services are available on the web portal, and the app available on androids and IOS.
These apps and portals help health-conscious people, people using these online platforms even in post-lockdown situations due to the variety of services that might have a dearth in physical mode. Among all the portals, Docterz is considered the best app to consult online dietitians and nutritionists. due to the plethora of services.
Generic Adderall
"Generic Adderall" extends our offering of treatments for Attention Deficit Hyperactivity Disorder (ADHD)," said Tim Crew, chief executive officer of Lannett. "As we have previously noted, while the market for Adderall XR is sizable, there currently are several generic suppliers for this product. Our entire team continues to work diligently to bring more affordable medicines to patients." You can buy Generic Adderall 30mg Online here.