Education
How to Develop an Impressive College Application Essay?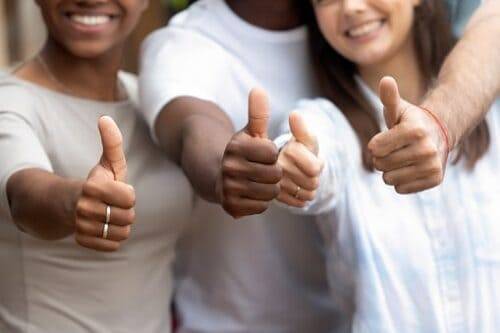 How to Develop an Impressive College
Getting into a reputed college is never an easy task. You need to prove your worth to the admission committee at the colleges to get into the college. Most colleges worldwide require applicants to submit an essay or personal statement as a part of their applications.
There are several effective measures that can help you develop impressive application essays. Here's what you need to know:
Write about something that is important to you:
While picking the topic for your application essay, consider selecting something that has had a crucial impact on your life. It can be a particular experience, a person in your life, or a book that has helped change your perspective towards life or a certain aspect of it.
Reflect on the experiences:
As you write about the selected topic, don't just describe it to the readers. Reflect on that issue and explain what you learned from it and how it changed you. If you have won a trophy, don't just state the facts. Add how you felt while receiving it.
Try to add humour:
It is difficult to get noticed amidst thousands of applications. However, if you are able to make an admissions officer laugh, you have better chances of gaining the attention of the committee. However, don't force yourself to be funny. It is okay to submit a regular paper than submitting something that may sound offensive or wrong to certain readers.
Develop several drafts:
Don't try to submit the first draft of your essay with your application. You need to refine the content and make sure you submit the best version of the essay. Revise the content thoroughly and make necessary changes in the content. It will be helpful if you check the content from an admissions officer's perspective.
No repeats:
While writing the essay, make sure you do not repeat any information or issue that is already mentioned in the content. Also, you should not write anything that contradicts another part of your application essay or personal statement.
Answer the questions:
The application essay should also answer the questions that the admission committee may have already mentioned in the essay requirements. So, prepare your essay to answer all the questions that the admissions officers may have.
Get the content checked by another person:
Since you are the writer of your own application essay, you may overlook certain errors in the paper which others may easily identify. This is why you should always seek feedback on your content from another person. Ask your roommates, siblings, or a family member to go through the essay or personal statement and tell you whether any changes are required.
It is advised that you get in touch with the college administration and get clarity on the requirements of the application essay before you start working on it.
Author Bio: Henry Howkins is an academic writer & he is also a passionate teacher who is associated with MyAssignmenthelp.com, where He offers assignment help. In her free time, Twyla loves to trek across the countryside.