Tech
How to See Hidden Games Steam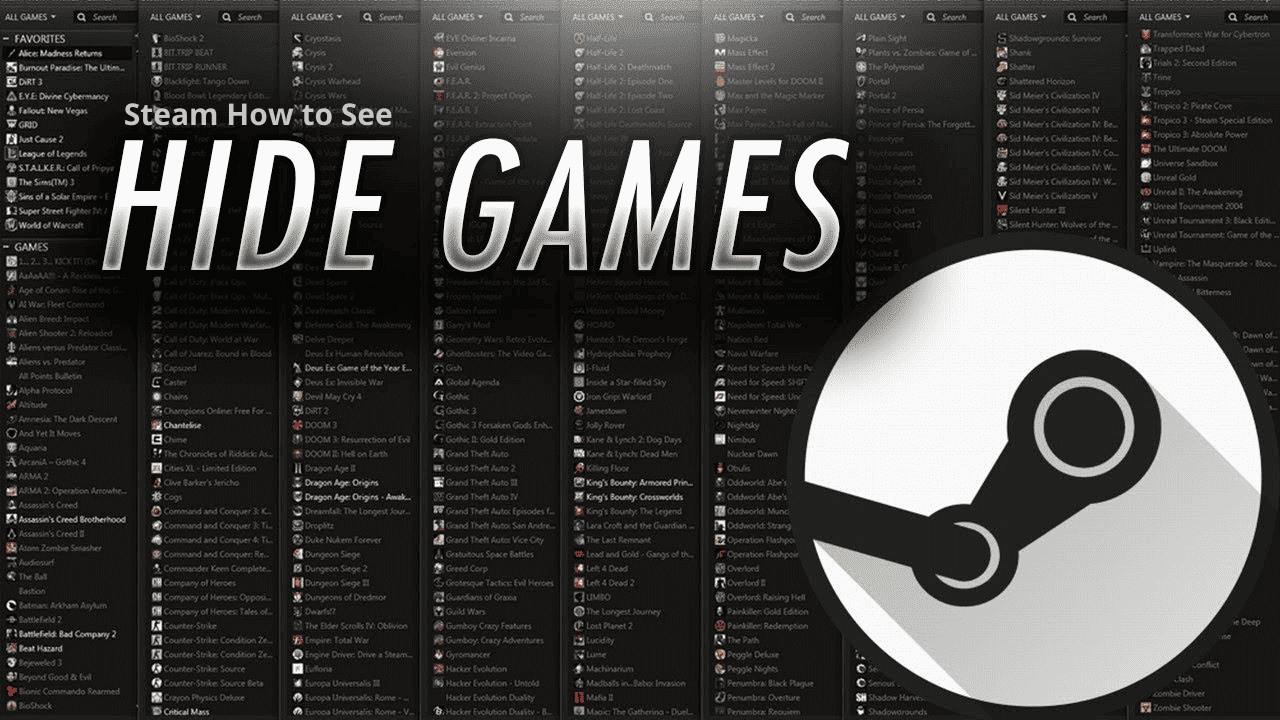 Steam has a massive library of games. If you are a game lover, then the chances are that your library is full of fun. There are certain games that maybe you don't like or play anymore. So searching for your favorite among the long list of other games can be messy. Fortunately, the valve features hidden games on Steam where the client allows you to hide games that you no longer play.
This feature isn't new. It has been there for some years, but most Steam users don't know if it exists. If you know about its existence and already have hidden several games in your Steam library, you may face challenges when viewing your hidden games. This guide below will show you how easier you can view your hidden games if you want to play those old games again. As a bonus, the guide will also show you how to hide and unhide games on the stream library.
How to see hidden games
Without further ado, if you need to check hidden games on stream and you are wondering how to, follow these steps;
You should log in to your Steam account using your details.
From there, you need to hit the view drop-down menu located on the top-left of your stream page.
Then select the hidden game's
The list of all the hidden games in your library will be displayed.
The hidden games collection usually works like any other collection in the stream. Games collections are the categories you create to arrange the games the way you need them to appear. The hidden game category is not new. It existed for several years, but most users are not aware of them.
Hiding games on stream
To hide the games and stop them from being visible in your stream, follow these steps.
Open your stream client on your PC.
Then you will need to hit on the library tab located at the top.
Then, right-click on the game that you intend to hide, then be sure to hit manage> hide this game to achieve the task. After that, your games will no longer appear in your Steam library. The games won't be deleted; they won't be visible unless you opt to restore the hidden games.
Restoring hidden games
If you want to restore your games from the hidden section to your library, follow these simple steps below. The option to restore your hidden games is useful if you intend to play your old games again. To achieve this, follow these steps;
You need to open Steam on your computer.
Click on the view option located in the top left corner.
Then choose the Hidden Games option on the drop-down menu.
Now, the list of your hidden games will be displayed. Select the game you will wish to restore and be sure to click on it.
Go to the management options on the list of options and select Remove from Hidden.
Hiding games doesn't mean uninstalling them. You are just putting it on another list where it doesn't appear in your library. However, uninstalling the game will thoroughly remove the game from your steam, and by any chance, you will ever need it again, you will have to install it again.