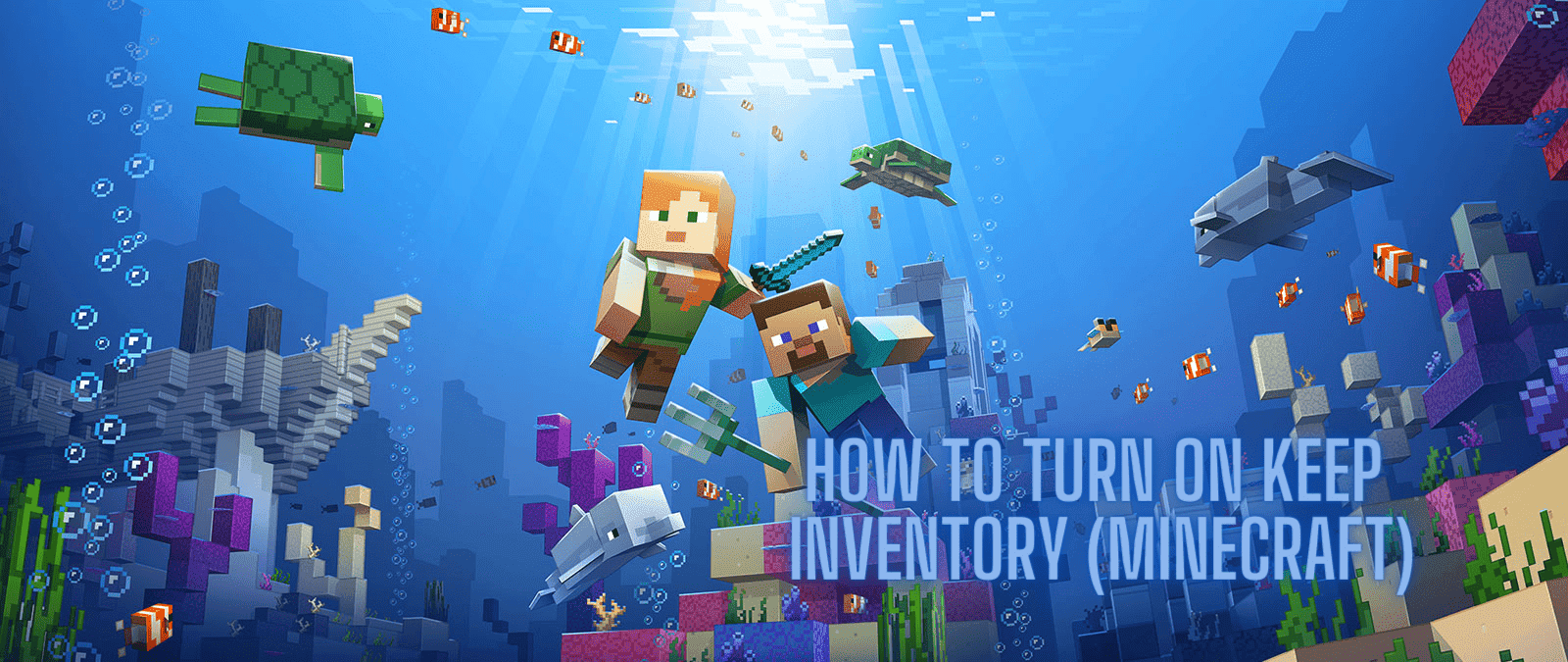 How to Turn On Keep Inventory (Minecraft)
You died, and all your inventory and experience are lost. That zombie ate you up, or you fell off a cliff into a lava pit, and now you have to start from scratch again with no inventory or experience. That isn't fun. However, here is the good news: by turning on the keep inventory, you can save your inventory and experience from getting lost too when you die. But before you learn how to turn on the keep inventory, you might desire to know other ways of safeguarding your experience and loot:
Don't move around with precious things in your person. Instead, create a huge chest to keep hard-to-find expensive stuff.
Avoid mining vertically because you risk falling into lava or cavern, and lose all items you have earned.
Store your inventory chest close to a respawn site to avoid forgetting where they are.
When you decide to do risky work, don't carry any stuff that isn't needed to execute the job.
Be very careful when near lava as you cannot recover anything lost in there because they get burned up. This isn't something you desire to happen after working hard to get yourself diamond armor.
If you fell off a wall and your loot got scattered everywhere, how do you recover it? Unfortunately, it is too late at that point unless you go back to your location of death to find out if you can pick any item.
To ensure you get your stuff back after death, you have to turn on the keep inventory before you die because if you do that after losing stuff, you won't recover them. However, that will ensure you don't lose your precious hard-earned stuff again after death. Follow these steps to turn on the keep inventory.
Launch the chatbox
The formula you use to launch the chat box depends on your Minecraft version. However, you will have to get to the chatbox to interface with the application. On Linux, Mac, and Windows, press T to open the chatbox. If you are using Xbox or Nintendo Minecraft, then press the correct stud on the D-pad.
Key in the Cheat Code
After opening the chatbox, enter this command: / gamerule keep inventory true
After that, press enter or any other button meant to confirm your actions.
Test to Find Out if everything is Set
Now you can go ahead and test if the process was successful. Keep your treasured things in a chest and only a few in the usual pocket inventory that you won't have a problem losing. After that, injure the Avatar. For example, you can do so by having the player fall off some wall. Once you come back after dying, find out if your items are intact. They should be there if the process were successful.
Summary
It gets more comfortable to be in survival mode when you know you have stored your precious items in the keep inventory. You can go ahead and engage in all risky activities as you want.
Recommended: