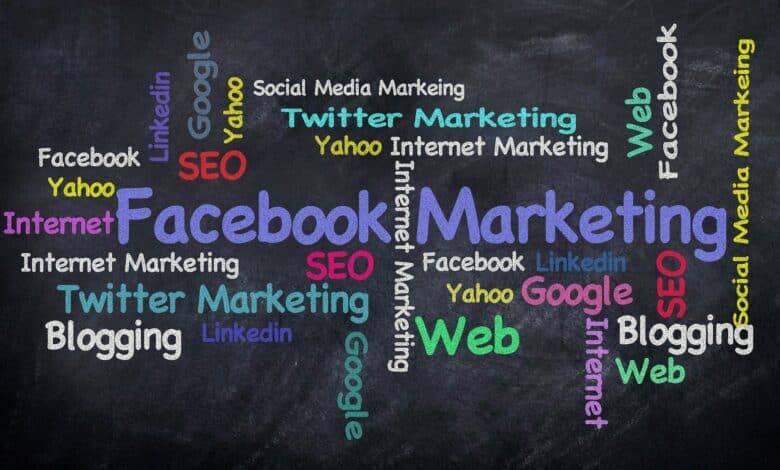 Through the years, businesses have realized the huge potentiality of social media platforms in turning a business into a brand. Social media gives them instant feedback, any content goes viral within seconds, and people start gushing praises for it. From Orkut and Facebook to Tiktok and Instagram reels, social media apps have been upgrading themselves to provide a number of marketing opportunities to business owners.
Many professionals with expertise in social media have quit their daily jobs and established their social media marketing agencies to jump into this lively and colorful world. Other businesses have been depending on these agencies to get their content created and posted.
If you are an aspiring entrepreneur planning to launch your social media agency any time soon, here is a comprehensive guide to help you get started with your business.
Determine your Area of Expertise
Before starting your social media marketing agency, define your Unique Selling Point (USP) to differentiate yourself from competitors.
Here are some factors you can consider for defining your USP-:
●    Specialization in any sector
You must have expertise in a particular sector from your previous work experience. Be it beauty or technology, find out what you are best at.
●    Expertise in a particular area of social media marketing
When you find your niche, you establish yourself as a pioneer in that area. For example, if you are a Google Ads expert, highlight it well in your marketing effort.
●    Find out how you can help clients
You might be supporting other small businesses to create brand awareness. Help them by creating unique and original content with the support of your team of designers and content writers.
Create a list of offerings
The range of services you offer will decide the number and variation in clients you will get. If you fall short of resources, team up with contractors and distributors. If it exceeds your budget, learn to say no.
1.    Complete management package
If you have enough resources and a sufficient workforce, you can provide your clients with a complete social media management package including competitor research, content creation, designing, and community management.
2.    Content writing
You can offer services ranging from blog posts and articles to daily social media posts. Also, decide whether you want to post it on the client's accounts or just email the content to them.
3.    Content designing
Creating images, videos, and graphical content is pivotal for social media marketing. Hence, if you ace at designing, take up this service.
4.    Social media strategy
You can help clients with competitor research and market research for positioning/repositioning their brand or creating brand awareness.
5.    Community management
Community management is an essential service for enhancing social listening. You just have to interact with fans and followers on the social media accounts of your clients and provide 24/7 customer support.
Use free online resources for social media management
Social media market agencies are heavily reliant on online tools. But, in the initial days, you will be running on a shoestring budget. Therefore, it is best to access free online tools for this purpose.
Here is a list of some free online software you can use:
1.   Picktime
Give your clients the power to self-schedule appointments via a customized online booking page with Picktime online appointment software. Use the online calendar to manage team schedules, resources, and appointments at all your work locations through a single dashboard. Accept advanced online payments through PayPal, and Stripe. Remind clients about meetings through automated email and SMS alerts. This online scheduler also offers you free business reports for performance evaluation.
2.   Canva
Do not be afraid if you don't have pro designing skills or can't afford the expensive Adobe Creative Cloud. Sign up on Canva with your email account and get hundreds of pre-formatted templates, fonts, stock images, videos, and graphics to create engaging content.
3.   HootSuite
Use a single dashboard to manage multiple social media accounts. You can schedule posts, track the performance of posts, and interact with followers through this app.
4.   Dropbox
It is a cloud-based document sharing platform that facilitates safe and instant sharing of complex and large documents. Invite your clients to collaborate with you or share the doc link with them. They can also comment on required changes on the same platform.
5.   Google Meet
Google Meet is an affordable video conferencing tool supporting unlimited calls without any required installation. Sign in to your Google account to access this app, create an instant meeting link, or schedule meetings with clients.
Define your marketing strategy through research
Defining your marketing strategy for the client's campaigns will give you a blueprint of the entire process.
Here are some ways to determine your strategy-:
●    Define your own brand first
Before defining your client's brand, focus on your brand! Build your brand's style guide, mission, vision, content style, and personality.
●    Check your operational costs
Basic costs of renting an office space, installing computer systems, salaries of professionals, and electricity bills are mandatory to consider while deciding to launch your agency.
●    Price your services
Look for how other agencies price their social media management services and set up prices for your offerings. Also, decide whether you want to charge on an hourly basis, campaign basis, or client retention period basis.
●    Create your pitch deck
A pitch deck is basically like a value proposition that entices clients to choose your agency over others. Make sure you highlight your past experiences with social media and client handling when you worked under another agency.
●    Conduct competitor analysis
When you establish your agency, be aware of your competitors and the services they provide. Also, find out how much they charge for each service.  
Be prepared for the launch
Having a successful launch is vital for a social media marketing agency to gain maximum visibility in the first few days. Here are some things to keep in check at the time of launch:
●    A user-friendly business website
Make sure your website is easily navigable on all devices including mobile phones. Put your contact info and booking page link on every page.
●    Create official social media accounts
Social media is the number one tool to attract a large number of followers. Therefore, you should create business accounts on Facebook, Instagram, Twitter, Linked In, and create a YouTube channel.
●    Create a Google My Business account
Ensure that you sign up on Google My Business to get your agency listed. Confirm your business address and contact info on that platform.
●    Contact journalists for coverage
Kickstart your social media agency with a launch event. Invite over journalists to cover the event. Also, get some in-house photographers to click official photos and post them on your social media business accounts.
CONCLUSION
Some final tips to manage everyday work at the agency
Managing an agency is a daunting but rewarding task. It is not easy to put a smile on your client's face, you have to be consistent and patient to get things done even at the eleventh hour. Hire young and enthusiastic minds who can come up with fresh ideas and are great at observing and monitoring trends. Delegate tasks to your team according to their expertise and then consider the below-listed tips to manage daily chores at work-:
●     Keep monitoring trends
Religiously follow social media sites like Instagram and Twitter to check the latest trends. A meme, a song, a dance move- anything can be helpful to adapt and use as a marketing method for your products/services.
●     Check and reply to emails daily
No matter how busy you are, never forget to check your email inbox and reply to client emails. If you want to promote your services, build email campaigns through MailChimp and send them to thousands of people in a second.
●     Connect with your team on Skype
Get timely updates from your teammates on Skype, conduct brainstorming sessions, and ask them to report daily progress before logging out.
●     Proofread content
Lastly, you must ask people at the management level to proofread content for checking every minute detail like grammar and punctuation errors, spelling mistakes, and most importantly, plagiarism level.