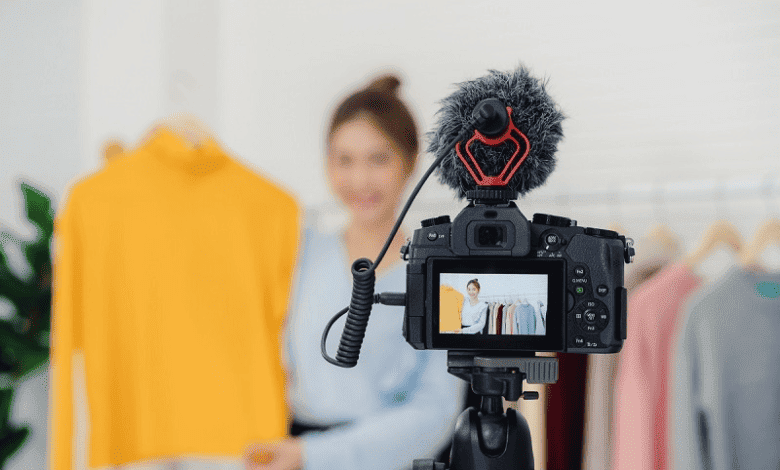 How to Use Social Media Influencer Video Marketing to Grow Your Brand
During the last decade, video marketing has grown with the growing popularity of audio-visual-based social media applications. Influencer marketing is one of the main marketing tools today to reach out to the masses. As compared to a decade ago people are spending more time watching online video content and watching their preferred content rather than telecasted content on Television.
About 79% of internet users have a YouTube account. It has about 1.9 billion users with 90% of the demographics between 18 to 44 years. According to a survey, 70% of consumers prefer to watch a video than read text only to find out details about a product or service. With the current trends intact by the next year, videos should grow to about 79% of internet traffic.
Keeping this in mind the most successful marketing campaigns on social media using videos are due to be slated in 2020. Also, users have easy access to videos via streaming platforms and social media accounts. To keep up with this trend Instagram, Twitter, and LinkedIn are committing to more and more video content to keep competing with Youtube and Facebook.
To be credible with their content brands need to understand two major things,
Why would audiences watch or connect with your content?
How to reach them and get them to view your content?
This is where Influencer marketing is effective. Currently, influencer marketing is huge and is a $10 billion industry. Influencer video marketing helps businesses in all stages of their marketing campaign. If you are working with a credible influencer, it will transform your user experience to a much more engaged outcome.
Many businesses have content ideas but are not able to realize them. Collaborating with an influencer solves this. They are the champions of their own media type as they have spent a great deal of time understanding their viewers' behavior and engagement rate with their content.  They know their audience and understand what they watch and what they don't.
This is possible with proper collaboration between the influencer and the brand where the insights from the influencer help in the campaign's success. Video content production can be costly. A recording studio, production, and post-production cost a huge amount of money. Influencers are a very effective solution as they have the knowledge and expertise to do it all from creative visualizing to shooting, and editing.
There are many platforms currently used for Influencer video marketing like,
YouTube: The leader in social media video content with the most video influencers and consumers. Over 100 million users either create or watch a video daily on this platform.
Instagram: Instagram is paving the way to it becoming a huge name in influencer video marketing. With a user base of above 1 billion, this is also gaining momentum with features like stories and IGTV.
Facebook: Predominantly a personal connection-based social media app, this is very popular in influencer video marketing and consumers alike. Recommendations coming from here are considered friendly advice and highly revered.
TikTok: The rage of the age. Anybody can make videos and use editing tools and filters with a click. It is very user-friendly and has an ever-growing base of users and influencers.
LinkedIn: Started as a professional network now a place to find video influencers who are mostly industry experts.
Influencer video marketing works well for your brand to grow and reach out to a wider audience. It's possible to collaborate on deals where influencers place your brand or product in their video content. Deals could also involve promoting your content on still imagery-based social media for even greater reach.
Technologies like AR (Augmented Reality), AI (Artificial Intelligence), VR (Virtual Reality), and 360 videos are gazing at social media from their doorstep. With the right kind of environment, they could change the way videos influence people and the way they are used by influencers. This will enhance the growth of video influencer marketing.
The ever-growing popularity of videos as a whole and the number of users on social media daily watching content are on an increasing trend and have high engagement rates. The engagement rate helps brands and businesses attain success in their social media influencer marketing campaigns. The video medium is the best to get people to retain information as they are an audiovisual medium, utilizing the sense of seeing and hearing.
All the advanced technologies will also have a role to play shortly in influencer video marketing campaigns. Like any other social media influencer marketing campaign, before you jump onto the influencer video marketing bandwagon you will need a strategy. Understanding your business goals, identifying the influencers best suited for you, and analyzing the metrics for the definition of success.
The target results will be easier to attain if you and your influencer are working in tandem to produce awesome video marketing content.
Read More Related Topics: