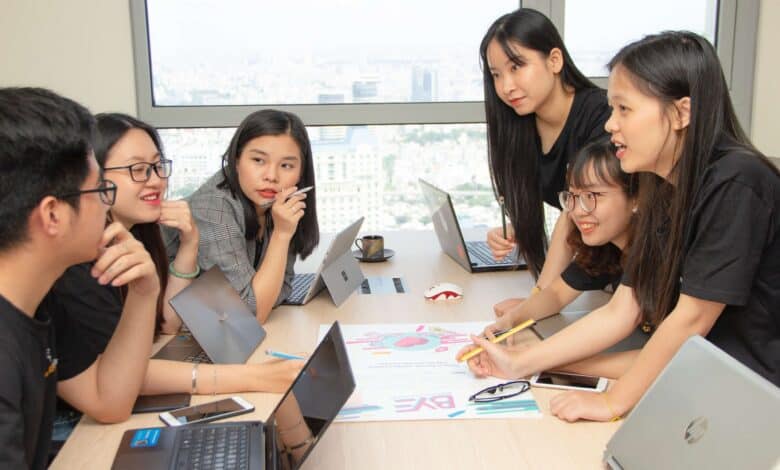 Content Marketing Mistakes To Avoid
Content marketing is a field that takes commitment, sweat, and a bit of know-how. If the previous years have not been on your side, just avoid these content marketing mistakes for a better future.
It's interesting to note that even though Content marketing costs about 62% less than traditional inbound marketing, it generates three times as many leads. Finding excuses not to make most of it now would be a foolish thing to do.
Hire a good SEO Agency that can boost your business ROI. Don't shy away from clicking on that Buy Now button and seek help as soon as possible.
So, here are a few Content Marketing mistakes to avoid for better ROI:
Failing to Plan
This stands true when it comes to content marketing and strategy. You can have the greatest content put together, but without concrete marketing plans in place, it will not reap any benefit for your business. Prepare an editorial calendar at least 6 months in advance. It will not only help with planning content around events, but it will also help organize and map out your plan when it comes to "day-to-day" content updates such as social posts, blogs, articles, etc.
Not Creating Content For Expertise and Link Building
Blogging is a beneficial activity for businesses, and it has been proven time and again. Interestingly, according to a study, business websites with a blog section get 97% more inbound leads.
The credibility, authority, and influx of relevant traffic to your website can be increased by guest blogging.
If you are unsure about blog topics, you can type in relevant keywords and Google will suggest relevant content. Once you go through the available content, you now create something of your own that is interesting as well as unique.
Blogging takes a lot of time, effort, and creativity. Although it is getting harder to get your blogs accepted, freelance platforms can help you connect with other writers in your industry. You can collaborate with them to build relevant links to your content.
In fact, you can hire an SEO agency to help you in link building. There are several agencies that can help you, but Digital White Labels is the best link-building company. They are above the rest as they promise and boost your digital return at a very low cost.
Turning a blind eye to NAS (Not Always Selling)
Neglecting the NAS Doctrine can be a costly mistake for any enterprise. A sales pitch can be sniffed out a mile away. Content marketers are smart, and they know that they cannot fool their audiences. Consumers prefer content that educates or entertains them. Shameless promotional plugs turn them off. If you offer persuasive content, they'll be more likely to engage with your content, and share it with their networks, too.
Organizations that ditch this doctrine stand to lose engagement with customers and prospects that are not yet ready to buy, and also risk missing the opportunity to build long-term relationships with those who have made a purchase.
Create Pillar Pages To Build Backlinks
Pillar pages are longer than blog posts. It is a single page that is like a centralized hub that covers all aspects of a topic. For instance, there is a pillar page about SEO. Then the main topic is broken down into clusters such as on-page SEO, off-page SEO, technical SEO, content marketing, and so on. And content is created for those cluster pages. The cluster topics will have more specific keywords within the main topic. The pillar page is hyperlinked to the cluster pages.
A pillar page is more like a tutorial or a guide of a topic addressing your readers. Such pages can generate an influx of organic and referral traffic to your website. It can help improve search rankings and ultimately improve conversion rates.
Update, and Update Often
The mantra is to update your website design regularly or get left behind. If your portal exudes outdatedness, you are going to lose customers at lightning speed. You cannot be basking in the glory of your previous success, what works today could be obsolete tomorrow because there is no perfect style. Also, don't stick to any one type of content. Today's competitive and ambitious content scene requires a variety of different formats, from shorter articles and videos to custom visual libraries and infographics.
Stuffing keywords
Stuffing keywords into your content might seem like a good strategy, but SEO's are savvier than ever. Quality content always ranks high. This means poorly written content with grammatical errors, no flow, and no structure does not rank, even if you have injected your keyword 100 times.
Google is always tracking you. If your content is not unique, Google will know. If you try and hide invisible text, Google will know. And it will push you down its rankings to penalize you.
So how do you enjoy high rankings? Simple, by creating fresh and entertaining, new and original, informative and interesting, genuine and factual content on a continuous basis. It's as easy as that.
Why is Link Building Important for SEO?
Link building does not happen overnight and takes a lot of effort.
Not everyone gets it right at the first go. Only successful SEO agencies achieve this feat. For instance, Digital White Labels is the best link building company and they make it look like a child's play. Not only do they promise but deliver on to their promise of boosting your digital returns at a very low cost.
Here is why you must focus on link building for your website:
Helps rank high on SERPs.
Search engines find new web pages on your website faster.
Gives credibility and trustworthiness to your business.
You could benefit from referral traffic.
Hence, link building is a technique you cannot ignore. Instead, you must make sure that you are doing it so efficiently that you gain a competitive edge over your competitors.
Conclusion
So, avoid the aforementioned mistakes to gain maximum benefits from your SEO efforts. By now you must know that it is important not to repeat the same mistakes. It is possible to reach your target audiences and give them insightful information through good content.