Social Media
Top 6 Social Media Engagement Tips For Small Business In 2023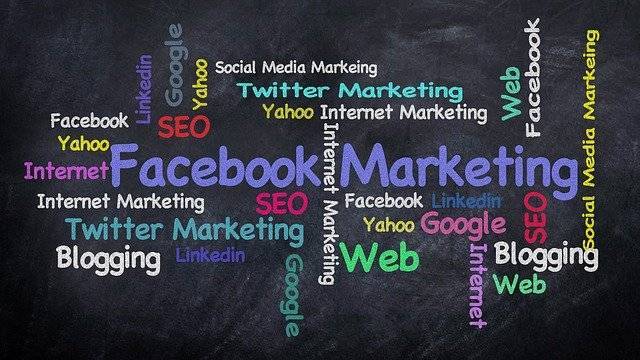 Introduction
You open a social media business account and post your business images, videos, and daily updates. As the months go by, not many people interact with your business. You may be upset by this whole circumstance. You can't understand the exact way to increase social media engagement.
Well, don't worry! This is a very common factor for every small business. Social media plays a significant part in small businesses. Linkedin, Instagram, Twitter, and Facebook improve their features for entrepreneurs.
Customer responsive and good comments – following on Business's social profiles is a dream for any brand. But it is not something that happens magically.
You should consider some effective social media engagement tips for your small business. First, you need to focus on the engagement strategies of business social media profiles.
What Is Social Media Engagement?
Social media engagement means how many followers or social media users engage(number of interactions) you receive from social media posts.
Every social media platform presents a different matrix. For example, Instagram considers likes and comments for engagement formulas. On the other hand, Facebook also counts every reaction, share, click, and comment.
You may now understand that you should follow a social media strategy that can be applied to every social media platform.
So, let's move on to the top social media engagement tips. However, after researching the marketplace and social media platforms, we jotted down these tips for small businesses. So keep on reading till the end point of this article.
Top Six Tips For Social Media Engagement
Here are the most effective social media engagement tips that you should consider. When we start our small business, we follow these tips. We still even follow these tips to increase our social media engagement.
Remember, don't post anything that can hurt your follower's beliefs and practices. Social media is a community. A corporate lawyer knows what you can spread or share in this digital community platform.
So, let's start.
Follow Top Trends
Trending things always get the top opposition in social media. Always update what is on trend on social media. For this, you need to analyze every individual social media channel one by one.
To attract your followers to your business, you have to follow the social media trend. You may think that every trend, like a challenge, song, or image, does not match your business.
Well, it does not matter if they are appropriate for your business. Your audience likes to watch or do such trendy things; you need to do this for better social media engagement.
Explore New Features
Social media offers new interesting features; use them when you postcodes or images on social media handles.
If you are a social media user, you may know that video content is popular on social media. For Facebook,  Facebook live and Facebook video feeds are famous, and they have different filters you need to use.
On the other hand, Instagram, Instagram reels, and Instagram stories are the ways you can create videos and share them on your official social media handle.
To create cool and attractive videos, you need to follow the trends also.
Use GIFs And Hashtags
Gifs and hashtags are the best ways to catch your followers' attention. Always remember that it is social media; whatever you post, it should be pretty and cool and funny with your business agenda.
But, as we said previously, be aware of what you shared in your post. Don't share any controversial religious posts on your business handles. Human Rights allow us to share our words in society, but we should keep in mind that we have the responsibility to build this society.
To create a brand image, you can share positive, funny, environmental, humanity as well as posts about your business.
GIFs can gain 55% more engagement than any other social media posts. You definitely try on your social handle. On the other hand, hashtags # is a powerful way to boost your social media engagement. Use them on every post.
Make An Uniformity Of Your Every Posts
Many small business owners make this mistake that we noticed while we were doing research.
Color and logo should maintain uniformity as well as the social media theme. Don't change the theme frequently. It confuses your followers. It can create a bad impact on your business.
When you change the theme, you can announce on social handles that your business will come with new vibes.
Post User-Generated Content
What is user-generated content?  A social media content that your audience creates and you share on your social media handle.
It is so impressive and engaging. Your audience is impressed, and they want to interact with your business. They also share the post on their social media handle. In this way, you increase brand awareness.
You can encourage your followers to post your service or products.  Invite them to share your post and ask them to post them on your social handle. Invite them to tag your business in the picture.
Understand what your followers are doing on social media; you need to do this with them. Otherwise, you can't increase social media engagement.
Read Also: real estate lawyer & best personal injury lawyer
Encourage Social Media Users
Ask your users what they like. Create an interesting poll and post it on your handle. Don't forget to tag your potential customers.
It boosts your followers' engagement. Plus, it motivates you to maintain consistency on your social media. It encourages your followers to interact with your business.
You can offer rewards to winners of the poll. Apart from this, you ask your followers to share the pool on their social handles.
Read Also: Criminal Lawyer & types of attorneys
Wrapping It Up!
These are the social media engagement tips that you need to follow to increase your followers and their interactions with your business.
Don't neglect social media to run a business in this digital era.  You have to be a pro in this field. SEO, digital marketing, and social media marketing need to be included in your business.
Now, you know how to enhance your social media engagement, so don't waste time. Start to apply these tips; you'll surely get a lucrative result.
Don't forget to share your experience after using them.