Apps & Softwares
Top 5 UX Design Principles to abide by for Mobile Apps
Mobile App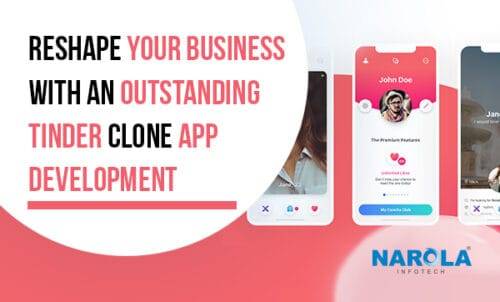 If you belong to the designers' fraternity, then you might often be in a dilemma of satisfying your creative urge and doing what is right to satiate the clients. In an era of an overflow of mobile applications, good designs, aesthetics, and the great user experience offered is what will give you an edge over the competitors.
So, what is it that you can do as a designer in a UI UX company?
Well, the answer is pretty simple. You must religiously follow the UX design principles that we talk about in this blog. They are concise, will help you do the job well, and are very easy to implement.
Let us kickstart by understanding the basics of UX design principles:
What is Mobile UX design & Why is it Important?
UX mobile app designs are basically what define your customers' journey with the products and services you have to offer on your app. Well researched and implemented UX designs are most conducive for business success.
UX design principles that you incorporate in your mobile app are the foundation of how your mobile app users interact with your app. Their experience while browsing and using it will be the deciding factor of whether or not you were able to convince them of investing in your product or service.
The remarkable thing about UX user experience is that it is applicable for both digital and physical products. That lay a significant amount of stress on the surface or the aesthetics.
UX is more about what is within your mobile app that will make the user stay with your company. It deals with aspects of market research, technology, business, consumer psychology, and designing of course.
The simplest way to explain UX is by the following example. Suppose a user downloads your eCommerce app in order to buy a diary for the new year. There are obviously many categories. Undoubtedly when he/she searches for diaries there will be at least a hundred results.
Now the problem with most apps' UX is that they will offer a random selection of books. But, when a user enters a diary, they are mostly looking for planners or attractive diaries. Further, if there is no way of filtering these results, it can be disappointing and most users would exit the app at this point.
Thereafter adding a product to the cart and up to the checkout process, everything has to be quick, with a short signing up process, multiple & reliable payment options, etc. Imagine going through the pain of selecting a product after extensive scrolling. And ending up on a lengthy form to be filled for checkout.
All of these fall under the way your UX design principles have been implemented for the app. This is what makes them extremely crucial for the success of your business through customer retention and satisfaction.
So, now that we have a brief about what UX designs do worthy for us, it's time to have a look at some principles:
UX Design Principles for Mobile Apps
There is no dearth of information on how you should be carrying out the UX designing for your mobile app and there are regular updates on UI UX design trends too. But, here is what you need to simply follow:
Information On Point:
The thing about mobile apps is that the users are using them on the go. As soon as they find some leisure time, they quickly like to scroll through what you have to offer. This means what you have to offer must capture their minds instantaneously.
There is a very short window for you to grab their attention. This means you must deliver complete information in a crisp and clean manner. There should be no beating around the bush, yet, it must be compelling.
Honor the Content:
The statement that "Content is the King" holds true even today and always will. In addition to this, we now have the Queen that is its utility. "What?" you publish must always be thought with "Why?" are you posting it.
Mobile design UX should be in sync with the content narration. They should be supportive of each other. Allow the design to help users breathe the content. It will assure them that you are offering what users expect. This can be your secret key to remarkable UX design principles.
Design for Mobile Devices:
Although it is pretty clear that your mobile app is for mobile users. This needs to be told that your entire focus must be on creating software for mobile phones. You must pay attention to details that will make the user's experiencing enriching on the app.
Make text legible for the small screen. You do not want the user to zoom in on the screen to read the price of the product they are interested in. It's not only about the font size but also about the text style, spacing, sentence length, etc. Choose wisely.
Optimize images for the phone.  There's nothing more upsetting to a user than your actual product not matching the showcased images.
If at all you are sharing videos, links, make sure that. They are format supported for phones and are not broken links.
Easy Checkout Process:
One of the biggest trouble that users go through is completing the process of making payment and finally completing the order placement. When an app makes it a point to create an easy order placement process with its UX and user interface design, reducing the number of tabs, screens, and forms the user has to go through, it creates a positive impact on users.
Introduce simple things like autocorrecting fields option, customized keyboards next to the field, eg. only numeric for entering contact numbers, marking the mandatory fields clearly, etc. Allow intuitive navigation throughout the app from browsing the products to the final payment made.
Push Notifications
An often underrated feature is push notifications. Users like the fact that they are updated about the status of their shipment. A message confirming payment completion, and sale or offer notifications once in a while, etc.
The trick is to not overdo it. Prioritize what is important information for the user along with a balanced marketing strategy that keeps the user engaged. It is more about quality and not quantity.
In Conclusion:
Both UI design and UX design principles are extremely important for the success of your app. You must carry out proper user research before diving into the process of development. It is of utmost importance that you maintain design consistency in order to make the most of increasing mobile usage with incredible and simple UX design principles.