Apps & Softwares
Make These Changes in Your Phone's Settings to Avoid Hacking
Avoid Hacking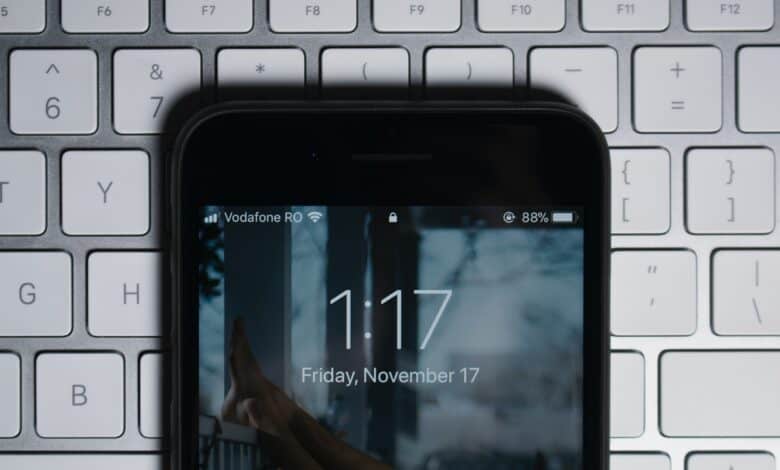 Make These Changes in Your Phone's Settings to Avoid Hacking
Now we do most of our personal and office work on mobiles, laptops, or desktop computers. Therefore, the security of mobile phones and other similar devices has become crucial. We keep our important data and other information on these devices. We would never want the security of these devices to be compromised, So, how would we ensure that these devices are not hacked? (Avoid Hacking)
In today's time, online fraud and data theft have become quite common. Now if you use a smartphone, then you also need to be careful to maintain your privacy and to avoid any online fraud.  Here we are telling you about some important tricks that you can use to protect yourself from becoming a victim of hacking and fraud. (Avoid Hacking)
To secure your device, first, you need to make some changes in the settings of your phone.  Nowadays, almost everyone uses a smartphone, but not all of them are aware of how to keep themselves safe.  (Avoid Hacking)
Primarily, it's because of a lack of awareness among people, online frauds and hackings are happening so frequently. Let us know more about different settings in smartphones that help these devices to remain safe from possible hacking.
What Changes Should You Make in Your iPhone, iPad, or iMac?
Apple has released a new security update to keep all its devices safe. Once you install this update, the data of your iPhone, iMac, iPad will be more secure than ever before, and it will be almost impossible to hack them.  Apple has released this security update in view of the spying being done through Pegasus software.
The company recently made a statement that iOS 14.7.1 and iPad OS 14.7.1 for iPad users and Mac OS Big Sur 11.5.1 update have been released for MacBook users.  This latest update will likely fix any bug that may have entered the iPhone, iPad, or Macbook after installation.
Which are the Updates?
The tech company has updated iOS 14.7.1, iPad OS 14.7.1, for iPhone 6s and those iPhone models that followed. Update was also available for iPad Pro, iPad Air 2, and all subsequent models.
Install Similar Updates
For updating a MacBook, first, go to the Settings menu and click Software Update in System Preferences. However, the update can also be installed directly from the App Store. For updating iPhone and iPad, go to the Settings and click General, and then click on Software Update. This will help install the new security update on your Apple device.
It is important to note that while the issue of Pegasus spyware is still hot in the Indian Parliament, the incidents of Android and iPhone hacking is also frequently taking place across the world. To successfully deal with these incidents of hacking and spyware, Google and Apple keep releasing fresh security updates from time to time. This in turn also reduces the risk of hacking through bugs that may have entered the device.
Do Not Use Social Media Login
There are many apps that ask you to first log in to your social media sites in order to use them.  If you do so, it may put your privacy at great risk.  Such apps can easily steal your personal information from the social media sites like Facebook, Twitter, Instagram, or the Connected app where you are logged in.
Never use such social media sites to save your personal information.  If an app is asking for such type of information, you must avoid them. Many online gaming apps ask for a login from your social media account before you can begin the game.
Keep Your Location Off
You have the option of switching your location on or off on a smartphone. If you want to maintain your safety, always keep your location off.  Many apps make your location visible after you download them on your phone. If that is the case, uninstall such apps. Remember, if your location is off, then no one will be ever able to track your location.
If you are using an Android phone, you have to visit the settings of your smartphone to turn off your location. Besides, you also need to remove the permission you may have granted to the app for finding your location. However, if you are using an iPhone, you need to go to the phone's settings to do this. Once you go into the settings, go to the Privacy section and turn off your location.
Hide Your Lock Screen Notifications
This particular feature is available in the smartphone. So, if you have kept your phone somewhere and a notification suddenly appears, then anyone who is near your phone can read your personal information.
To prevent this from happening, you need to hide the information appearing in your notification.  To do this, you should go to the settings of your smartphone, and then to Notifications. Once you reach there, you have to click on the cog icon on the top right of your phone's display and tap on Lock Screen.
You also need to keep an eye on the activities that you do on Google. Always stay out of private ads given by Google.  To do this, you have to make some changes to the settings of your phone.  Go to the phone's settings and click on the Enable option out of ads personalization in Google Ads.
Keep Instant Auto Lock-on
The latest models of smartphones are at par with a mini-computer. So, even if you leave your phone somewhere, no one will be able to use your phone without your permission.  To turn on this feature, you have to go to the settings of your smartphone and enable Auto-Lock that comes under 'Safety and Privacy.