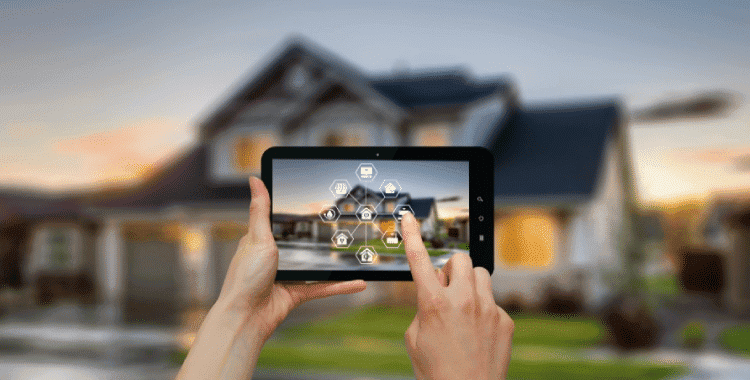 We've seen a lot of technological advances throughout the years and now it seems to have infiltrated every aspect of our lives. It's only natural that homeowners are looking for ways to use tech to improve home security. Even when they are going to sell their house, tech devices that bolsters home security is a big bonus in the eyes of a potential buyer. 
Here are five types of tech devices that will heighten your home security in today's crazy world. 
Door locks
Locking the door is the first line of defense in home security. Beyond the typical locking mechanism on your doors, a smart lock is an improvement, to be sure. The smart lock can be connected to your smart device via bluetooth or wi-fi. You'll be able to control who can and cannot enter your house without even being home. Plus, some smart locks can be integrated into complete automation systems that include thermostats, lights, and other technology within the home. 
Sensors
Placing sensors at access points around your home can give you the peace of mind in knowing that no one can sneak in without you knowing. By placing sensors on windows, you'll be able to catch your rebellious teen when they try to sneak in or out of the house past curfew. You'll be alerted if someone tries to jimmie the door open or tries to break into the basement. It doesn't matter where you are, you'll be notified of an intruder tries to breech any entryway.
Cameras
Along with sensors and door locks, when you place cameras around your home, you'll be able to see what exactly is causing a disturbance. By connecting the cameras to your smartphone, you'll see when deliveries are made, when animals get into the garbage, or when a nosy neighbor stops by to say hello. 
Fingerprint scanners
A fingerprint scanner is like a smart door lock on steroids. Only people whose fingerprints are registered with the lock will be allowed to enter your home. Plus, you don't have to worry about forgetting your keys inside the house because all you have to do is scan your fingerprint. This is a helpful device if you travel a lot and you're going to have a family member, friend, or neighbor pop in to check on the house while you're away. You don't have to worry about giving them a spare key or worry about someone will come searching for a hide-a-key.
Garage doors
Just like the smart door locks, you can find garage door systems that will connect to your smartphone. Plus, if you have a tendency to forget to close the garage when you leave, you can check your phone and close it remotely if need be!
Home security is worth the investment
Your home is your largest investment and it's important to take the necessary steps to make sure it's impenetrable! These are just a few tech devices that you can invest in to beef up your home's security. However, as tech continues to evolve, you can bet that there will be even more tech devices to keep your investment safe from the bad guys!